Manny Pacquiao
Will Manny Pacquiao Return to Boxing After Losing Philippines Presidential Elections 2022?
The only eight-division champion, Manny Pacquiao, is one of boxing's greatest jewels. 'PacMan' is an icon of the sport and an inspiration to many young fighters. However, the Filipino legend is not just a boxer, he's also an extremely popular political figure in the Philippines.
Following his retirement from the sport of boxing, Pacquiao announced that he will be running for the presidency of the Philippines.
Manny Pacquiao's failed presidential campaign
Shortly after the shocking defeat against Yordenis Ugas at the fight billed as the legend vs the olympian, Manny Pacquiao announced his retirement. Subsequently, the Philippine senator announced a run for president in 2022.
Unfortunately, Pacquiao's dreams of becoming the president of the Philippines didn't become reality as the former boxer lost the 2022 elections to political rival Ferdinand Marcos Jr. He finished third and will have to put his ambitions on the back burner for a while.
Following a failed presidential campaign, the eight-division champion could target a return to the squared circle.
Will we see Manny Pacquiao back in the ring?
Prior to his defeat to Ugas, Pacquiao had not mentioned anything about retiring. One could speculate that he had no plans of retiring had he won the fight against '54 Milagros'. Therefore, fans could hope for a sensational comeback from the Filipino icon.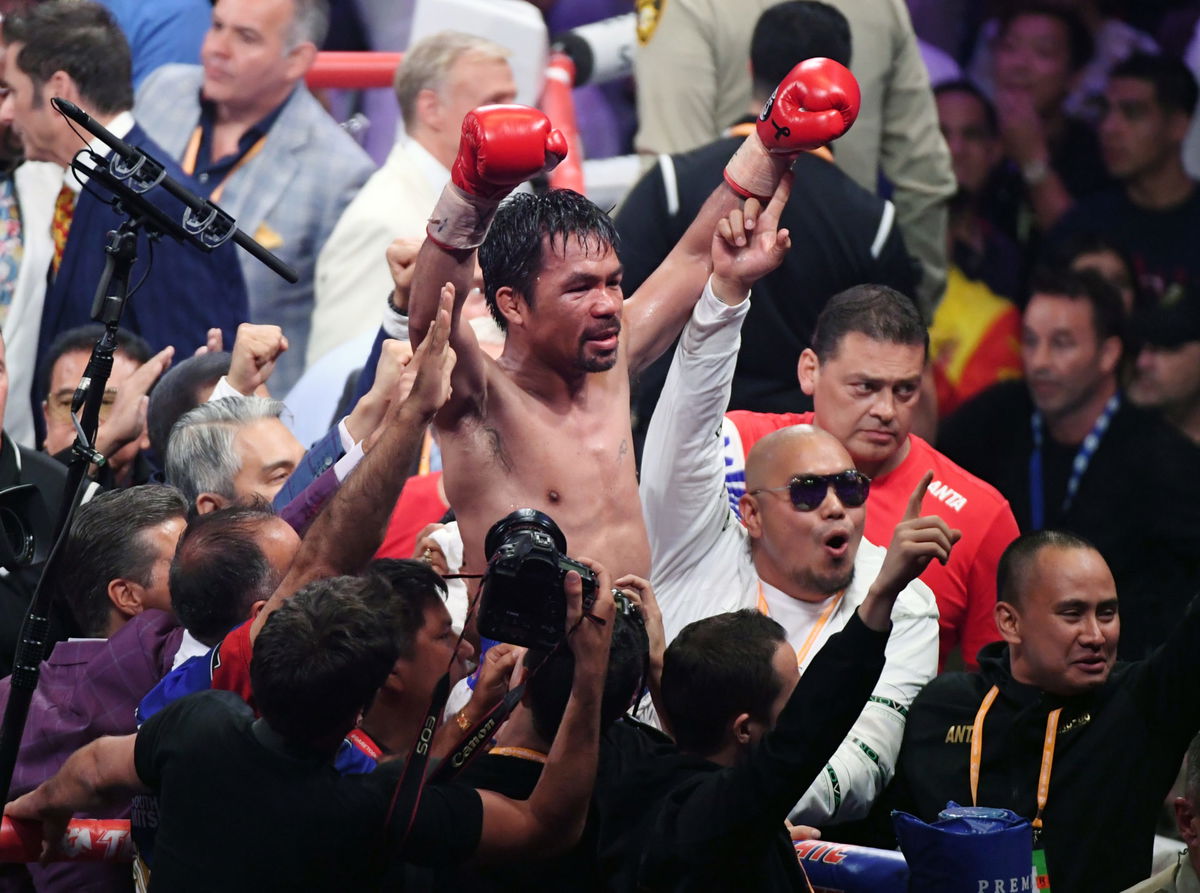 If Pacquiao does make a return to the squared circle, he could take on the WBO welterweight champion Terence Crawford. While the 34-year-old champion would welcome the opportunity to share the ring with Pacquiao, the WBO might not let the Filipino get a title shot in his return to boxing. Hence, Pacquiao might have to win a fight before potentially taking on 'Bud'.
Pacquiao's return isn't a certainty, but a major possibility. If the Filipino does decide to make a comeback, the boxing world will be in for a treat.
What do you think about Manny Pacquiao's potential return to the ring? Let us know in the comments below.