The Undertaker
Brock Lesnar Watches The Undertaker's Back, Wrestling Fans Get Emotional
Legends look out for legends. This is one of the most important things in the pro-wrestling industry. So, when Brock Lesnar was watching The Undertaker's back, he made several fans emotional.
The photograph shows The Undertaker walking in front while Brock Lesnar follows. Of course, they were getting ready for their WrestleMania 38 Night 2 entrances.
But, keeping that aside, it's certain that The Beast would jump on anyone trying to harm The Phenom. That's the love between the two WWE Legends!
Both of them played crucial roles during the WWE WrestleMania 38 weekend. While Lesnar had a huge match against Roman Reigns, The Deadman officially became a part of the WWE Hall of Fame.
The Undertaker and Brock Lesnar have a massive history
There is not one WWE fan who doesn't know about The Undertaker's WrestleMania streak. The Phenom won 21 WrestleManias matches consecutively. It was a given that Taker would win at The Show of Shows regardless of what happened.
However, at WrestleMania 30, Brock Lesnar took on The Undertaker and defeated him, marking the end of the streak. This was a shocker for the entire WWE Universe. There were some who wanted Taker to retire with the streak.
The fans went berserk, and everyone assumed this was Taker's last match. However, it wasn't. It is said that Vince McMahon thought this was his last match and hence, decided the defeat. Otherwise, there is a chance The Deadman would have defeated The Beast.
Nevertheless, Lesnar breaking the streak became an important turning point in Taker's career.
His last match in WWE was the cinematic style Boneyard Match against AJ Styles, which was the first of its kind. This match was voted the best match in 2020!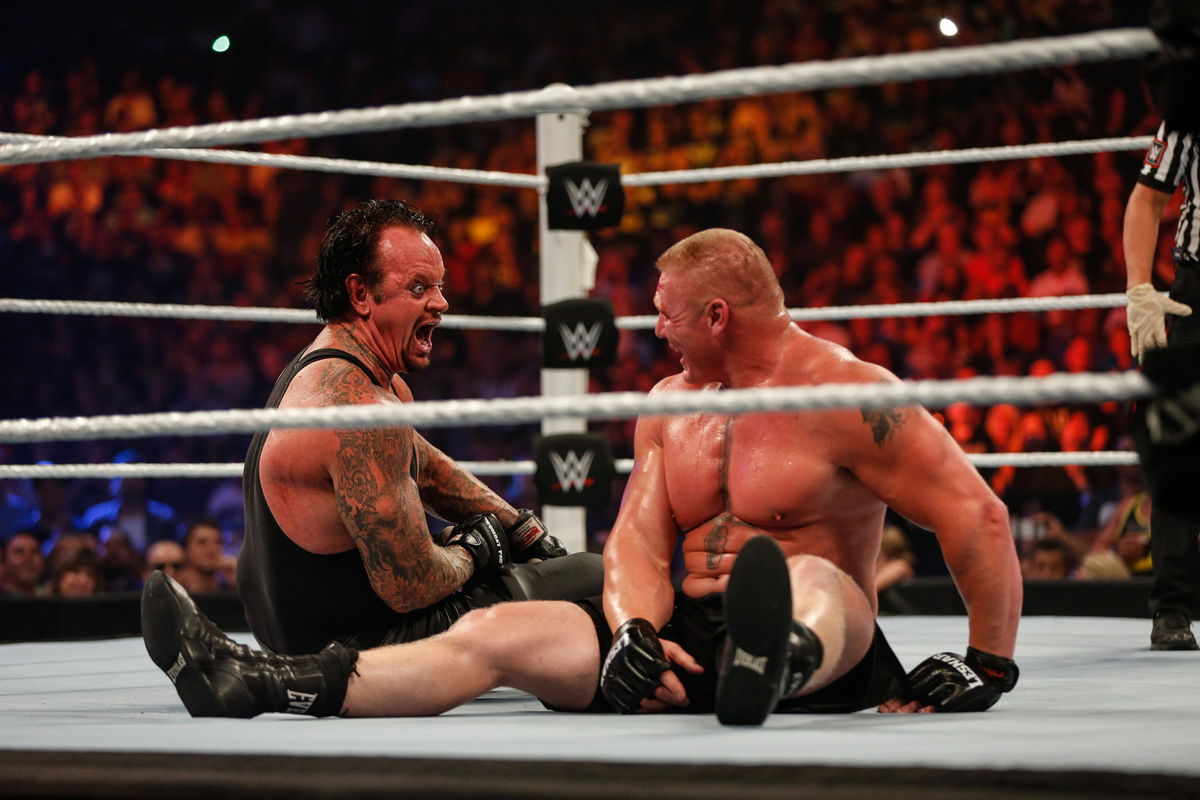 As of now, The Undertaker has been inducted to the WWE Hall of Fame and has revealed he will not return to pro-wrestling. On the other hand, Brock Lesnar's last WWE appearance was at WrestleMania 38 against Roman Reigns. Both titles were on the line, and Reigns defeated Lesnar to become The Unified Champion!