The Undertaker
The Undertaker Is Reportedly Still Feeling the Effects of His Career-Ending Match
WWE Hall of Famer, the Undertaker, has had an incredible career in professional wrestling. For three decades, The Undertaker put his body through massive bumps and shots from his opponents. Even during the WWE Hall of Fame ceremony, the Undertaker taunted Vince McMahon for booking him in deadly matches such as The Boiler Room Brawl, Inferno Match, Buried Alive, and even The Punjabi Prison Match.
The Undertaker has been part of these breathtaking matches wherein his body may have taken excessive hits. However, Taker's last match still gives him goosebumps and trouble at 57.
At the Grandest Stage of them all in 2020, The Phenom collided with AJ Styles in a Boneyard Match. This match marked the retirement of Phenom from the in-ring competition.
Was The Undertaker injured in the Boneyard Match against AJ Styles?
The Phenom wrestled his last bout against 'The Phenomenal One' AJ Styles at WrestleMania 36. In the main event of Night 1 of WrestleMania 36, Taker and Style battled in a classic Boneyard Match which was filmed in a cinematic format. The Deadman picked up an ultimate victory over AJ Styles, which bid farewell to his legendary career.
Although, in this battle, The Phenom smashed the glass windows, which caused several cuts on his arms. According to the former WWE tag team champions (Luke Gallows & Karl Anderson), Taker was bleeding throughout the match, and the WWE had to stop filming.
However, The Undertaker did not give up; he made his way through the Boneyard Match to put AJ Styles to rest in peace. This was a part of a storyline where Taker puts AJ Styles in a grave in the Boneyard Match.
Why is The Phenom still having ramification from his career-ending match?
Now, the latest report by Inside The Ropes suggests that The Undertaker still has effects from the Boneyard Match. When The Phenom smashed glass windows during the cinematic bout, his arm absorbed small pieces of glass.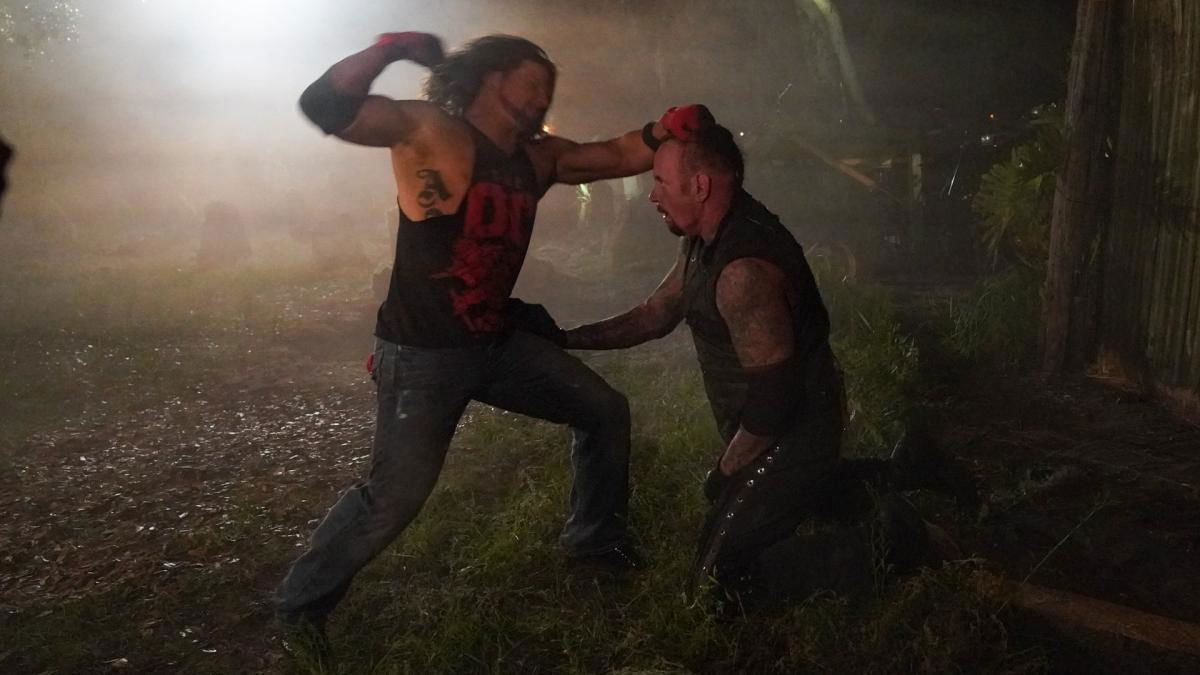 Mark Calaway, aka Taker, was 55-year-old when he wrestled in a wild match against Styles. However, after two years, The Phenom reportedly still had more glass removed from his arm. According to the reports, Mark Calway's wife and former Women's Champion Michelle McCool revealed this on her Instagram story.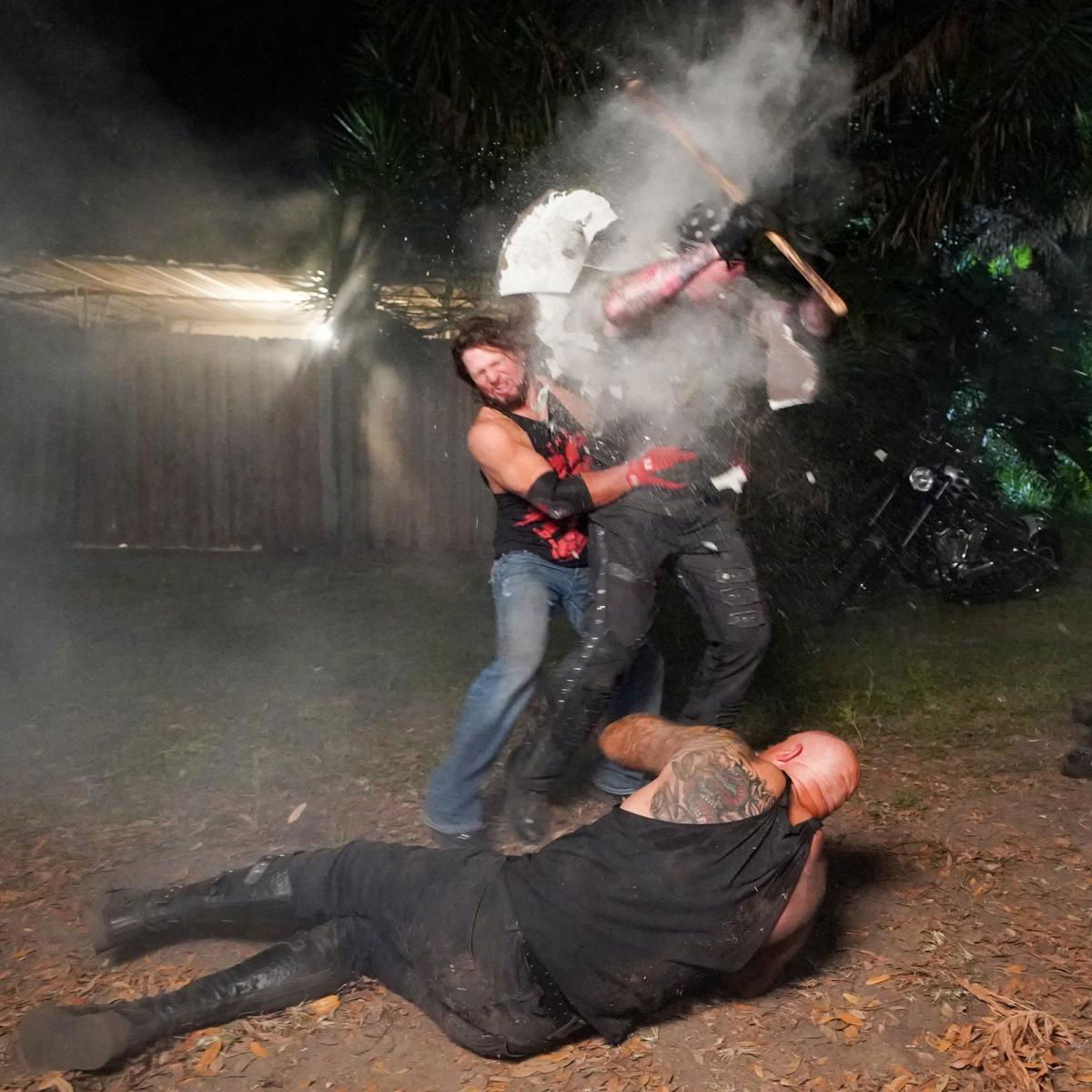 In her Instagram story, Michelle McCool also shared that since the Boneyard Match, she and Taker had extracted some pieces of glasses at their home itself. So, imagine, The Undertaker was bleeding for 8-9 hours because of smashing glass windows.
However, Taker stayed in his character even during his career-ending match.
Let's hope it has not caused any severe damage to Mark Calway, and he gets rid of the broken pieces of glass from his arm for good!