The Undertaker
The Undertaker Snubs Triple H, Shawn Michaels and Mick Foley for a Special WWE Hall of Famer: "He Always Brought the Best Out of Me"
The 7-times World Champion The Undertaker has spent almost 30 years with Vince McMahon's company. Given The Undertaker's three long decades with the WWE, he has had several rivalries with professional wrestlers. Taker is best known for his epic feuds with Shawn Michaels, Mick Foley, Triple H, and Brock Lesnar.
The Undertaker will have a long weekend before The Stupendous WrestleMania 38. Prior to his WWE Hall of Fame induction, he attended a NASCAR track last weekend, where he revealed his favorite feud in the WWE.
Whom did The Undertaker prefer over his greatest rivalries?
Mark Calaway, aka The Undertaker, was in Texas, on Sunday afternoon at the NASCAR Cup Series to drive the pace car. But, before operating the pace car, Taker answered a few questions. The Deadman was asked about his all-time favorite rivalry inside the squared circle.
Taker replied, "Obviously, a lot of people will think of Mick Foley, which is high up on the list. Obviously, Kane is probably the greatest story ever told in wrestling. And I also enjoyed my rivalries with Shawn Michaels, Triple H. Over the course of a 30-plus year career; you have a lot of interesting storylines and people that you get to compete against. But, I'm going to say probably the battles with Kane, I think."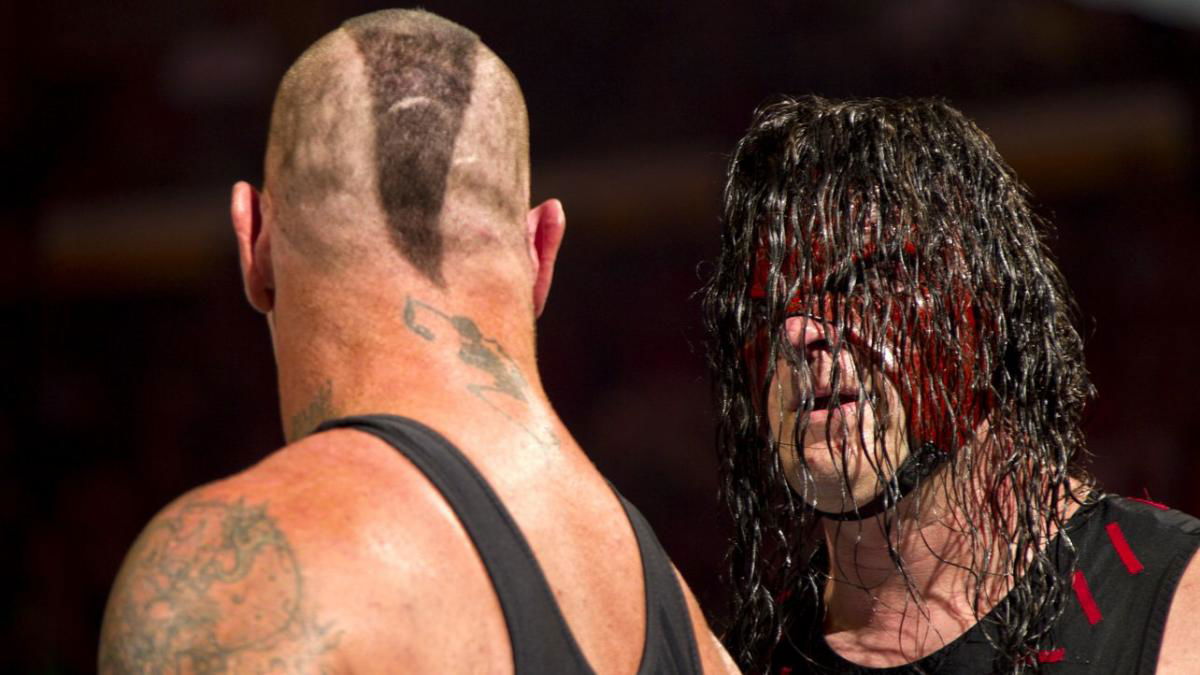 The Deadman chose The Big Red Monster, aka Kane, over his rivalries with other WWE legends. During their time in the WWE, Taker and Kane were involved as on-screen brothers.
The storyline was very interesting and always went back-and-forth action as the two brothers sometimes feuded and then got back again as "The Brothers of Destruction."
Why did The Phenom choose his on-screen brother Kane?
The WWE Universe already believed that Undertaker would put fear in his opponents' eyes. Still, when Kane and Taker would enter the arena to humble their opponents, they created a stellar impact on other WWE Superstars and the wrestling fans.
"It was just, I think, a storyline that people, whether you were a wrestling fan or you weren't, you understood because of sibling rivalries. And I think people identified that. Kane was always such a physically dominant athlete that he always brought the best out of me. So, I'm going to go with the Brothers of Destruction," Phenom added.
The Big Red Machine Kane and The Undertaker have had two memorable matches at the Grandest Stage of them All. One was at WrestleMania 14, and the other was at WrestleMania 20. In addition, when they teamed up, The Brothers of Destruction left their opponents in the dust whenever they appeared against them.
WWE will honor the legacy of The Undertaker for giving 30 years to the company. On April 1st, in the hometown of Taker, the company will induct him into the 2022 Class of Hall of Fame in Dallas, Texas.