Mike Tyson
Mike Tyson Pens a 6-Word Powerful Message Regarding Struggle
Former world heavyweight champion, Mike Tyson, is one of the hardest working athletes in the sport. Recently, Tyson shared his thoughts on his struggles.
In fact, this statement is a testament to the struggles that the champ faced in becoming the living legend that he is.
The rough road for Mike Tyson
'The Baddest Man on the planet' traversed a rocky road in his quest for success.
Tyson was born in Brooklyn, New York, to Lorna Smith Tyson. Moreover, a man named Purcell Tyson was listed as his biological father. However, the man Tyson knew as a father was a local baseball player named Jimmy Kirkpatrick. He was the youngest of 3 children, with an older brother and sister. Tyson was 2 years old when his father abandoned the family and his mother had to raise him and his siblings single-handedly.
Talking about a life of poverty as a child, he said, "People sometimes say you can't sleep because you're so hungry. I think that was a lie. When you're tired you sleep, don't care how hungry you are. That's how we run the streets all day you know. My mother hopefully from somewhere somehow she'll get some money and bring some money and food home."
In fact, Tyson even vividly remembers joining a gang at the age of 9. He even took part in multiple street fights on a regular basis.
From poverty to the bank
Mike Tyson lost his mother at the age of 16. This was when his trainer, Cus D'Amato, took over as his legal guardian.
As an amateur boxer, Tyson won gold medals at the Junior Olympics in the years 1981 and 1982. Further, Tyson made his professional debut in the year 1985 when he faced Hector Mercedes at the Plaza Convention Centre in Albany, New York. Moreover, Tyson won the bout in the very first round by TKO.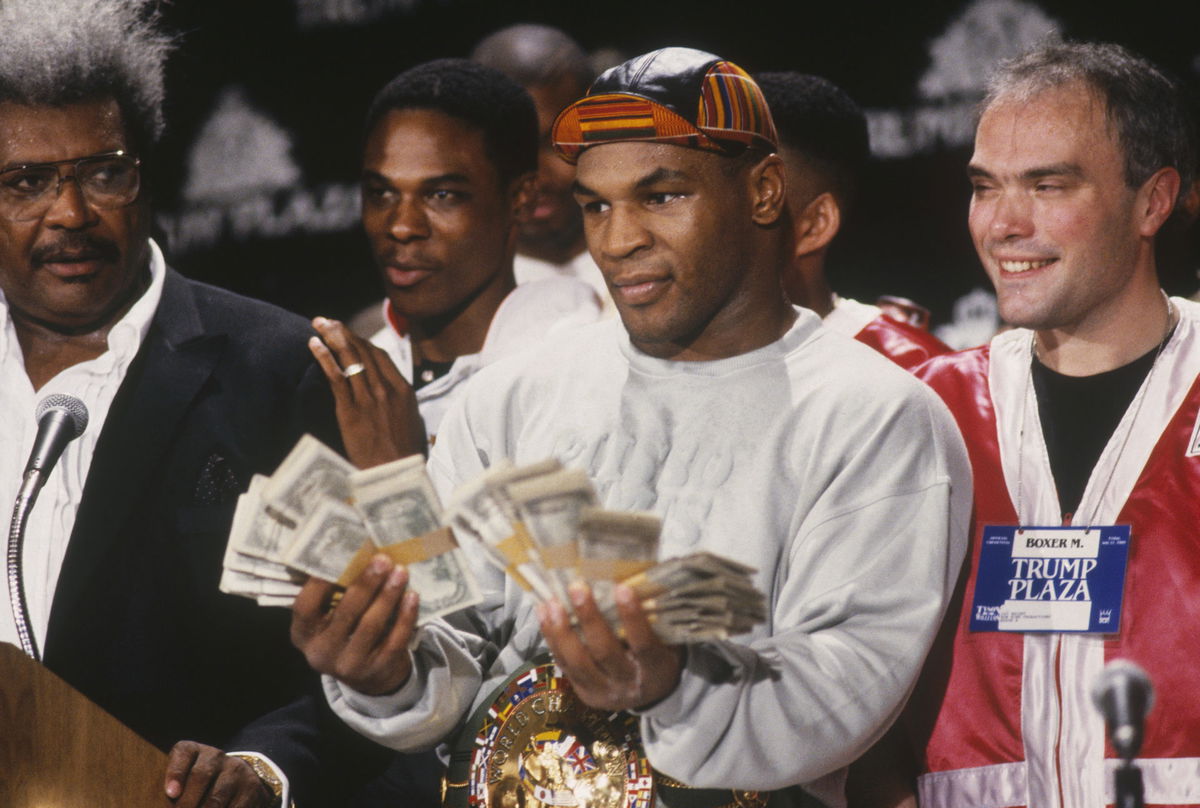 This, in turn, paved the way for multiple high-profile fights. Tyson's raw power inside the ring and his eccentric personality outside the ring made him one of the most sought-after heavyweights in his prime.
In fact, this also made Tyson one of the highest-paid boxers at that time.