Anthony Joshua
Tom Hanks Accords Anthony Joshua With A Brand New Boxing Name
The British boxing phenom, Anthony Joshua, has become very popular over the years with incredible performances. The 32-year-old is an Olympic gold medalist and a two-time unified World Heavyweight champion. He is not only a great boxer, but he also involves himself in several other activities. The boxing sensation once appeared on The Graham Norton Show with Hollywood actor, Tom Hanks. As the show progressed, Joshua was questioned if he had ever considered changing his boxing moniker.
Within a fraction of a second, Hanks suggested amusingly, "Mailbox Josh."
Anthony Joshua replied with a smile, "I deliver."
Moreover, the episode exemplified Joshua and Hanks' mutual admiration for one another. They even posted about it on their social media accounts.
The audiences widely loved this episode of The Graham Norton Show. Along with the two megastars, Game of Thrones fame, Maisie Williams was also present. The three celebrity guests with the host, Graham Norton, had a good time chatting with each other.
Anthony Joshua Lists His Favourite Boxing Movies
For decades, boxing movies have been a popular favorite. Through these movies, fans can learn about what boxers go through before entering the ring. And who better to recommend good boxing movies than someone who has lived them?
At a VIP fan meet, the 'JOE' sat down with AJ at JD's flagship store on London's Oxford Street. The boxer named some great suggestions and we cannot agree more. The Fighter, Rocky IV, and Creed are among the movies that he discussed.
Furthermore, he mentioned a great deal about 'The Fighter' as well. The movie is based on real-life boxers Micky Ward, played by Mark Wahlberg, and Dicky Eklund, portrayed by Christian Bale.
Anthony Joshua's upcoming fight
On September 25, 2021, the Tottenham Hotspur Stadium in London witnessed something extraordinary. The fight between Anthony Joshua and Oleksandr Usyk was billed as "The Perfect Storm" and it was a thrilling spectacle. Usyk won the fight by decision and was crowned champion.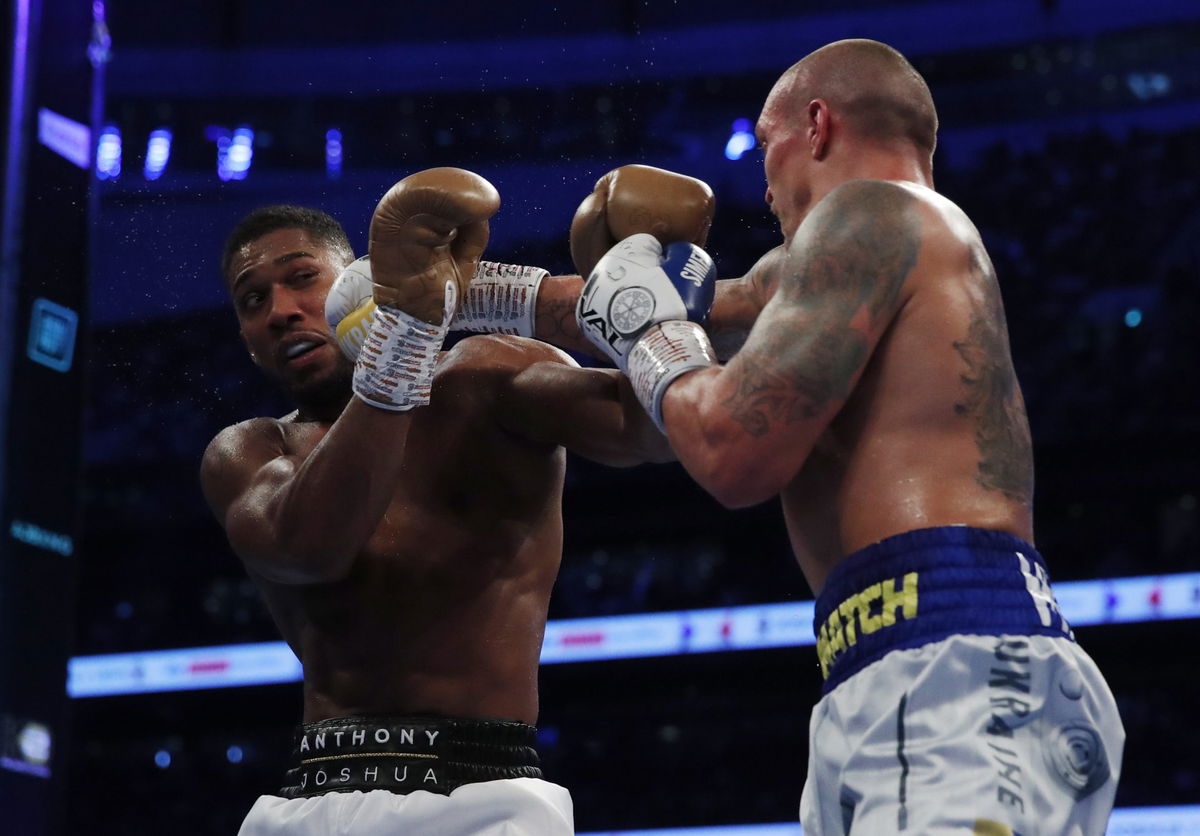 It doesn't stop there, though. AJ most likely refused to admit defeat. In July 2022, the two titans will square off in the ring. The heat between them is warming up the world, and the fans are excited about the epic showdown.