The Undertaker
WWE Legend The Undertaker Floors Budding Special Olympics Athlete With a Gesture That Would Make Anyone Jealous
The WWE Hall of Famer Mark Calaway, aka The Undertaker, is one of a kind! Yes, The Undertaker, for over 30 years in the WWE, has put fear in the opponent's eyes. However, behind the curtains, he is a different man altogether.
The Undertaker, earlier in April, was inducted into the WWE Class of Hall of Fame. Vince McMahon and the company paid tribute and endowed his legacy. The Deadman finally took place among the immortals after spending three decades in the company.
Many wondered what was next for The Phenom! This man has given a lot of time to the squared circle, and his passion for professional wrestling is impeccable.
The Undertaker with a beautiful gesture!
The Undertaker, after his time away from WWE, decided to surprise a fan. However, this surprise of The Deadman was a unique one. The WWE Hall of Famer made his way to Pflugerville, Texas, to surprise Special Olympics athletes.
He appeared during a football practice while the players were preparing for the Special Olympics Games. The moment Taker stepped on the football ground, SOTX athlete Ezra met his childhood hero.
Ezra saw The Deadman on the football field and reacted with a "WHAAAAAAT?" In addition, he came running toward The Undertaker and embraced him tightly.
When Ezra hugged him, Taker asked him, "Hey, buddy! How're you doing?" This was a massive moment for this lucky fan because he got to hug the WWE legend and his childhood hero. Special Olympics athlete responded, "I'm doing good. Oh, my god! I'm a huge fan of you, man!"
Imagine when you watch and idolize someone on television and get an opportunity to meet them. Fortunately, this is what happened to the Special Olympics Texas athlete Ezra.
This is not the first time that The Phenom appeared at Special Olympics!
Before Taker's WWE Hall of Fame ceremony, he made a special guest appearance at Special Olympics Texas (2022). His love life and former WWE Divas Champion Michelle McCool accompanied him for SOTX.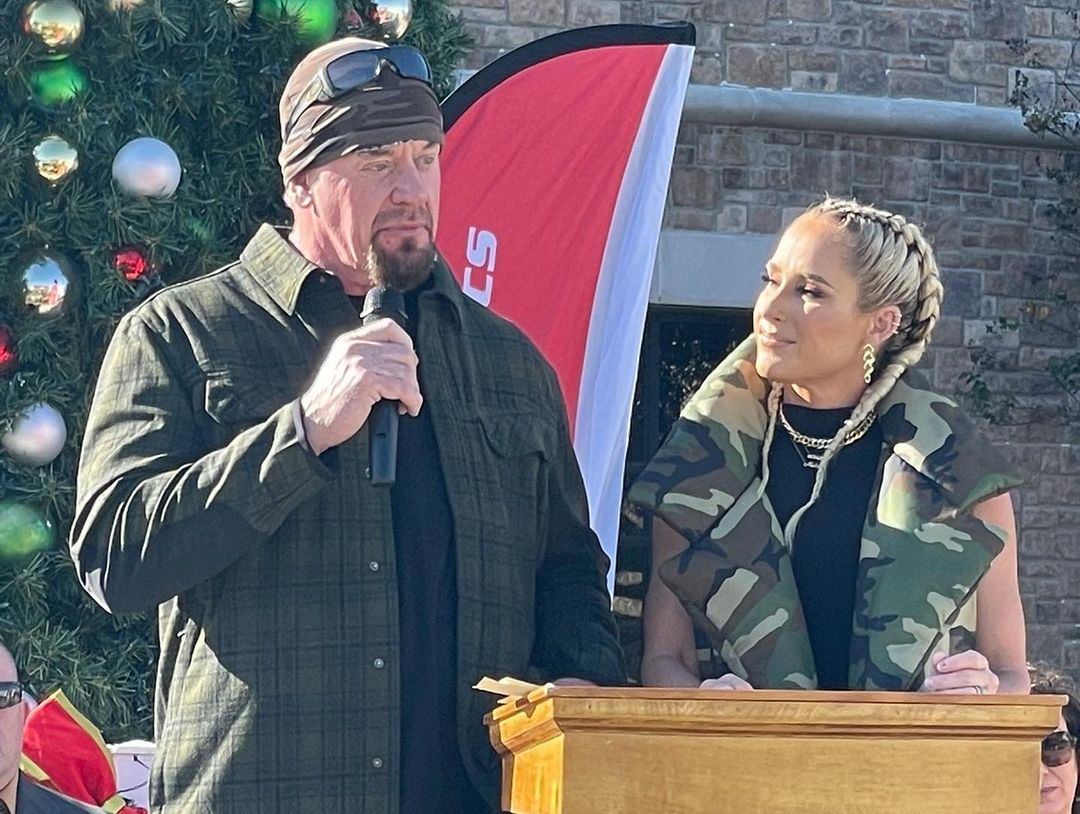 During the SOTX Winter Games, Mark Calaway and Michelle McCool were the official emcees of the event. For Taker, hosting the Special Olympics in Texas is an enormous honor as it was getting inducted into the WWE Hall of Fame this year.
Undertaker, being a Texan, attends the Special Olympics Texas field every then and now. One of the precious things The Phenom has offered the wrestling fans is his character. Many imagine Taker's scary character is the same character off-screen. However, that's not the case!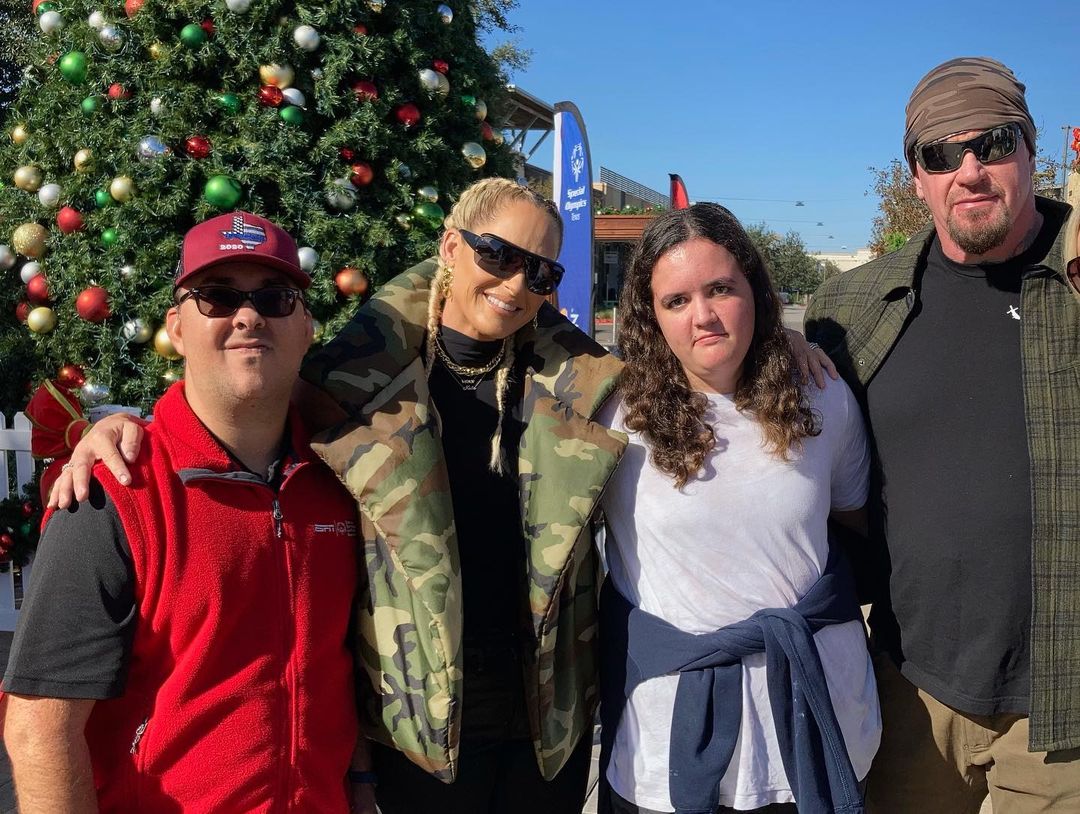 Behind the scenes, The Undertaker has always been a teacher, idol, and a loving father and husband. But, no matter how much fear Taker put in the opponent's eyes inside the squared circle, he was the opposite off-screen. And today, a Special Olympics athlete saw that side of The Phenom!