The Undertaker
A Very Close Relative of The Undertaker Feels He's "Overrated"
We all know The Undertaker, who has given us unlimited memories of professional wrestling. For over three decades, fans of all different generations have watched WWE Hall of Famer The Undertaker on their television screens.
Not only The Undertaker was a fan favorite, but also the man whom young wrestlers idolized. If you scroll through any pro wrestling book, Undertaker's name has been written in history. So how can even someone refer to The Undertaker as overrated?
After spending 30 years in Vince McMahon's WWE, he was inducted into the class of the Hall of Fame this year. Fans and WWE superstars believed no one deserves to be in the Hall of Famer more than The Undertaker.
How did people react to Michelle McCool marrying The Undertaker?
Taker's wife, Michelle McCool, appeared on the Wives of Wrestling podcast. During the conversation with Kim Orton and Giovanna Angle, McCool discussed how it was to marry the godfather of wrestling. Michelle McCool noted that people around her did not receive her being married to The Undertaker pleasantly.
She said, "People legitimately hated me just because I was married to him [The Undertaker]. They are possessive, and they literally think this guy is theirs from watching on TV."
Watch This Story: Top Six Hollywood Movies of Former WWE Champion Dwayne Johnson
According to Michelle McCool, wrestling fans hated her because she married Mark Calaway. In addition, fans were possessive of The Phenom, and they asserted Taker was theirs and not hers. However, fans do not realize that Taker is just an in-ring character.
Who feels that The Phenom is overrated?
Imagine, after such a remarkable career in WWE, Undertaker is cited as overrated by his own relative. Taker's wife, Michelle McCool, shared this information on the Wives of Wrestling podcast. McCool revealed her father calls The Undertaker "overrated."
However, there's a reason behind that, as fans want to keep Taker to themselves. During the same conversation, she revealed that since fans trouble her for marrying Taker, her father has an exclusive weapon to shut them down.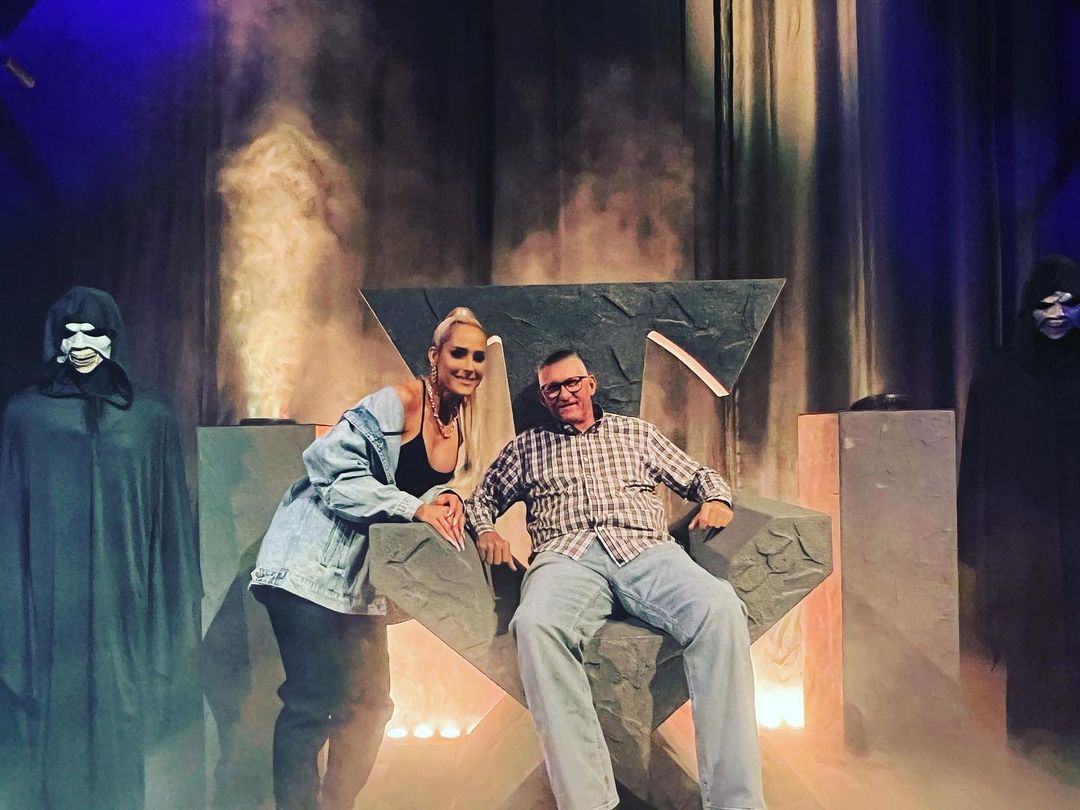 "But it's hard. I mean, he'll tell you that McCool's definitely keeping him grounded. Like my dad's constantly telling people he's overrated. What's it like an Undertaker son-in-law? He's like, 'Man, he's so overrated,'" McCool added.
So whenever Taker's father-in-law is asked how it feels to have The Undertaker as his son-in-law, he has a savage reply to them. When Michelle McCool learned her father's trick, she sometimes applied the same formula.
Mark Calaway's father-in-law called Taker "overrated" to put the shutter on the haters' mouths. Although personally, he doesn't feel that way about The Undertaker.