The Undertaker
Mick Foley Recalls The Undertaker's Toughness Despite a Brutal Injury: "He Wanted to Keep Going"
WWE Hall of Famer The Undertaker is one of the most respected WWE superstars and has some of the greatest accolades in professional wrestling. However, no sports person is truly tested until they have suffered an injury and come out on the other side stronger than ever. Well, The Undertaker is a perfect example of that!
Of course, the WWE Universe has watched The Undertaker put several of his opponents down inside the ring. One of The Undertaker's most legendary opponents was Mick Foley. Well, Mick Foley, aka Mankind, shared an interesting incident.
We have seen Mark Calaway, aka The Deadman, face many vicious rivals throughout his WWE career. Usually, if any WWE superstar is injured, they tend not to step inside the ring; however, The Undertaker is one of a kind!
What injury did The Undertaker witness that proved his toughness in the business?
Foley sat with the co-host Conrad Thompson on the second episode of the 'Foley is Pod' podcast. During the conversation, 'Mankind' recollected Undertaker's bravery from 1995.
Once, the late Viscera (aka Mabel) landed a series of leg drops across Taker's face instead of his chest. This move by Mabel resulted in a legitimate fracture of the orbital bone of The Undertaker and cost him two months out of the ring
Mick Foley mentioned, "I would think that almost anyone else, I think there'll be a lot of guys, would want to go in our business. But Undertaker certainly he wanted to keep going. I don't know the wisdom of wrestling with a fractured orbital bone."
Watch This Story: The Rock, John Cena, and More: Wildest Kissers in WWE
However, despite a brutal injury, the WWE Hall of Famer later battled Viscera in a casket match. The dedication of 'The Deadman to wrestle inside the ring despite of an injury amazed 'Mankind.'
Mick Foley had wise words for his iconic rival and WWE Hall of Famer!
The WWE Hall of Famer Mick Foley couldn't stop singing praises of 'The Deadman.' But, since Taker suffered a broken orbital bone, Vince McMahon and the company gave him a unique mask.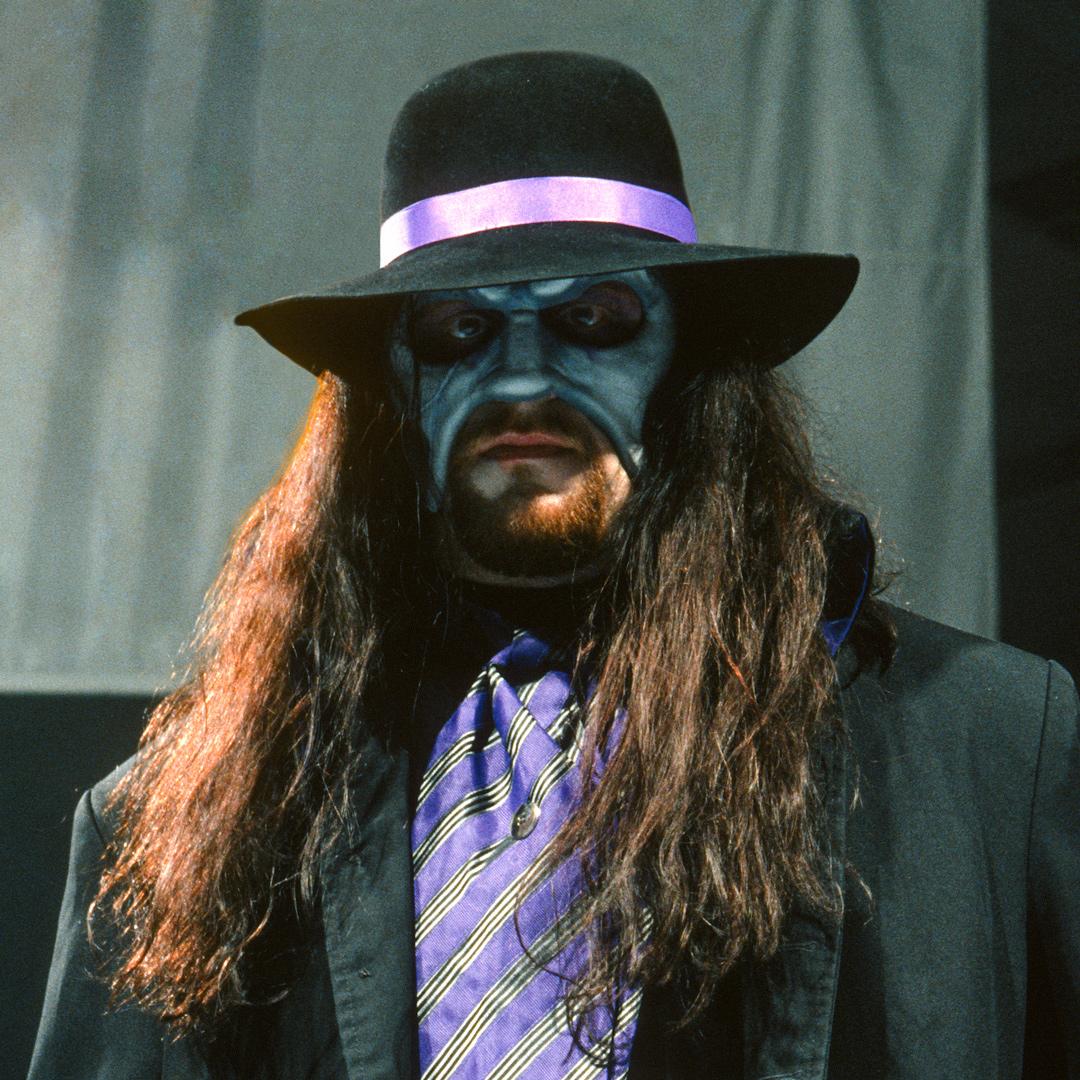 When 'The Deadman' returned after two months, he was not completely recovered from the fractured orbital bone. So, WWE designed a Phantom of the Opera style mask for Taker on his return.
"WWE creative, they come up with a bunch of different looks. And the look they settled on was a great look they gave him [The Undertaker]. It was a Phantom of the Opera look; it was scary. But it worked with the character," Foley added.
The late Mabel and The Undertaker locked horns at In Your House 5 pay-per-view. Indeed, the WWE Hall of Famer had his revenge on Viscera by defeating him in a Casket Match. According to Mankind, Taker's injury and the Phantom of the Opera mask gave an extra layer to The Undertaker.