The Undertaker is a stranger to no individual in the pro wrestling business. He is one of the most loved and respected individuals in WWE. He is retired from in-ring action now. And there has been talks about whether his children will continue his legacy in pro wrestling.
Till now, none of his children have made it in WWE. But as they grow up, there will always be a possibility of them appearing in WWE in the future. A few years ago, The Undertaker's son, Gunner Vincent Calaway, talked about the possibility of him stepping into the pro wrestling world.
During an interview with Chandler Sorrells of The Ring, The Cage, and The Stage, Gunner Calaway said, "I'd say as a kid, definitely. As you get older, you get into your teenage years and kind of want to be independent, and find your own interests. So, in my young adult life, I steered away from [wrestling] and tuned in when it was necessary."
He further added, "I went to Full Sail University and got my Bachelor's as a Video Game Artist, that's kind of the path I'm setting before myself. I'd like to, in the next five to ten years, be an artist for a team in a production company for video games. Something I could put my 3D skills to good use and eventually own my own indie company."
Gunner Vincent Calaway is the first child of 'The Phenom'. He is the son of the WWE legend and The Undertaker's first wife, Jodi Lynn. Presently, The Undertaker is married to WWE legend Michelle McCool.
The Undertaker made the headlines recently for a special reason ahead of WrestleMania 38
The Undertaker has retired from in-ring competition back in 2020. But he still made the headlines ahead of WrestleMania 38. This year, 'The Phenom' got inducted into the WWE Hall of Fame. It was not only a special day just for the WWE legend but for all his fans all around the world.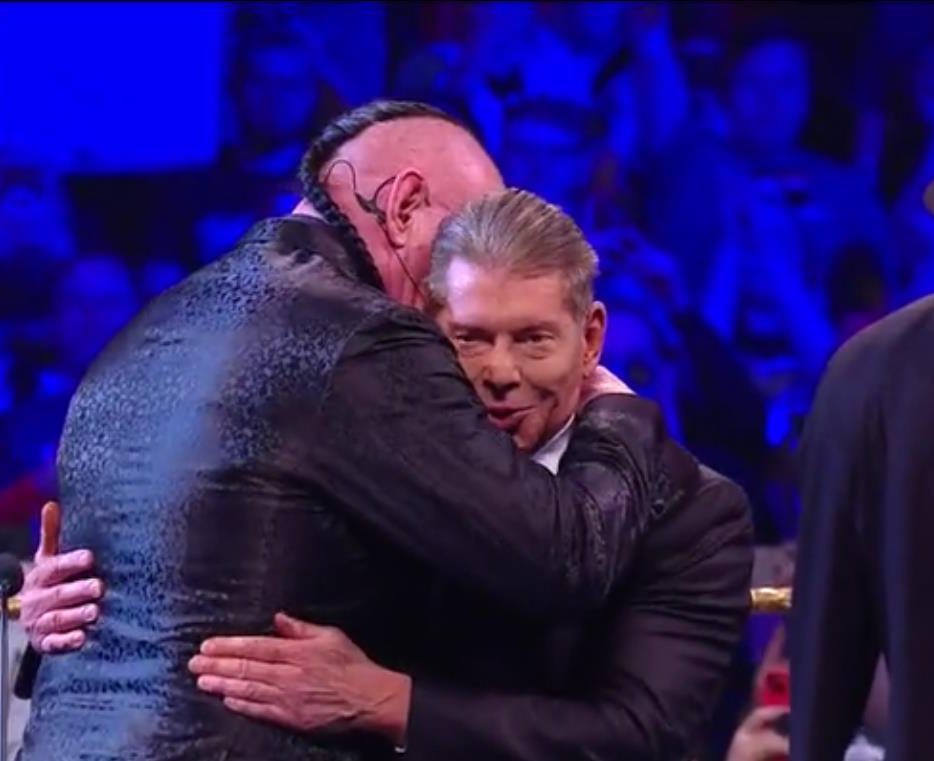 And the night got more special for him because Vince McMahon himself inducted The Undertaker into the WWE Hall of Fame. Previously, Mr. McMahon did so only for a few individuals. Thus, one can certainly claim that Mr. McMahon shares a special bond with 'The Phenom', who has given his all to the fans and has been a key part of WWE's global success.
Did you enjoy The Undertaker's WWE Hall of Fame induction this year? Let us know in the comments below.