The Undertaker
Undertaker's Best And Worst Looks
We are going to take a look at the best and worst of the Undertaker's ring attire.
The WWE is home to the most spectacular wrestlers on the planet, and each person that steps inside the ring wants nothing more than to put on a show for the fans and make their way up the rankings.
The top performers in the company are able to make loads of money while cementing their legacy, though few of these individuals will truly go down as legends.
The Undertaker is undoubtedly one of the best to ever step foot in the ring, and any WWE performer would be lucky to have a career like his. Over the years, we have seen him undergo a number of changes in the ring with his attire. Sure, he does have a number of classic looks, but a few of these changes have not been as loved as others.
Today, we are going to take a look at the best and worst of the Undertaker's ring attire!
13 Best: A Toned Down Lord Of Darkness Attire
We got to see quite a few different Undertaker looks during the Attitude Era, and this was one of his best. It had all of the classic Lord of Darkness vibes to it without being over the top. This was a perfect ensemble, and it remains one of his best to date.
12 Best: Finally Using His Iconic Purple Gloves
Let's not even pretend like the Undertaker didn't change the game by busting out his purple gloves. This infamous moment came at SummerSlam 1994 when he took on another Undertaker, and once the purple gloves came around, things would never be the same again for the Undertaker or the WWE.
11 Worst: Masked Undertaker Was Completely Forgettable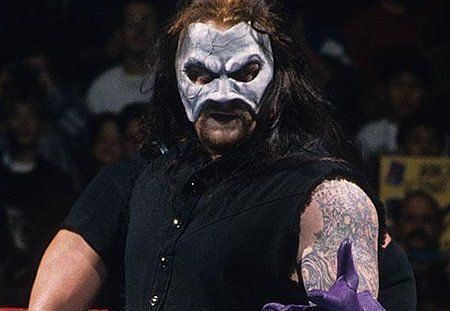 Even just the sight of this photo alone is bizarre, as this period did not last too long. After breaking his orbital bone, the Undertaker was forced to wear a mask to compete in the ring. Needless to say, not too many people care to remember this particular look for the legend.
10 Best: The Sweet Spot Between Classic And Modern Undertaker
The Undertaker has done relatively well with his modern looks, and this is one of our favorites. This did call back to some of his classic looks while not going overboard. It felt modern enough while paying homage to the past, and we have to give credit where it is due.
9 Best: This Is A Modern Classic For The Undertaker
This is a look that many modern fans are familiar with, and it's one that hits the spot for many. The trench coat and hat are a classic piece of his modern attire, but going barechested was a solid choice here. It is able to bring everything together, especially with his choice of pants.
8 Worst: The Brothers Of Destruction Era Bandana Was Lame
The Brothers of Destruction were a great tag team, but some of the attire that Undertaker sported during this era was just bad. This look, which saw him sporting a t-shirt and red bandana, is easily one of the worst. It was such a far cry from who he used to be.
7 Best: This Is Undertaker's Top Modern Look
Modern Undertaker can still get it done in the ring, and he has made sure to keep his attire as good as ever. Rocking the deep tank on top and leather pants has made for a great look, and whether his hair is long or short, he always steals the show with this attire.
6 Worst: Trying Too Hard To Get Back To The Ministry Look
Well, not every Undertaker look in the modern era has been great. Occasionally, he tries to do a bit too much. This particular look had way too much going on to be considered great. We give him credit for going for a Ministry look, but the execution here was just not up to par.
5 Best: Invoking The Attidude Era With This Look
This is one of Undertaker's greatest looks, and there was no way that we were going to omit it from this list today. It was a quintessential part of the Attitude Era, and during this time, the Undertaker used this ensemble as part of some of the best storylines in company history.
4 Best: Undertaker With His Classic Grey Gloves
There are few Undertaker looks in history that are as iconic as this one here. The grey gloves immediately take fans back to the time when he was first bursting onto the scene with the WWE. He would gain fame with this look before changing things up and becoming a legend.
3 Worst: The Lord Of Darkness Misfire From The Attitude Era
This was the Lord of Darkness look that the Undertaker was using during the middle part of the 90s, and personally, we prefer the next incarnation of this particular look. This one was not one of his best of that era, and as such, we cannot consider it one of his best ever.
2 Best: The Full Ensemble During The Grey Era
The full grey ensemble is as iconic as it gets for WWE attire, and we still love this look. There are still elements from this that the Undertaker uses, predominantly the hat. It would be a sight to see if he ever dusted this look off for a match in the future.
1 Worst: Biker Undertaker Was No Fun For Anyone.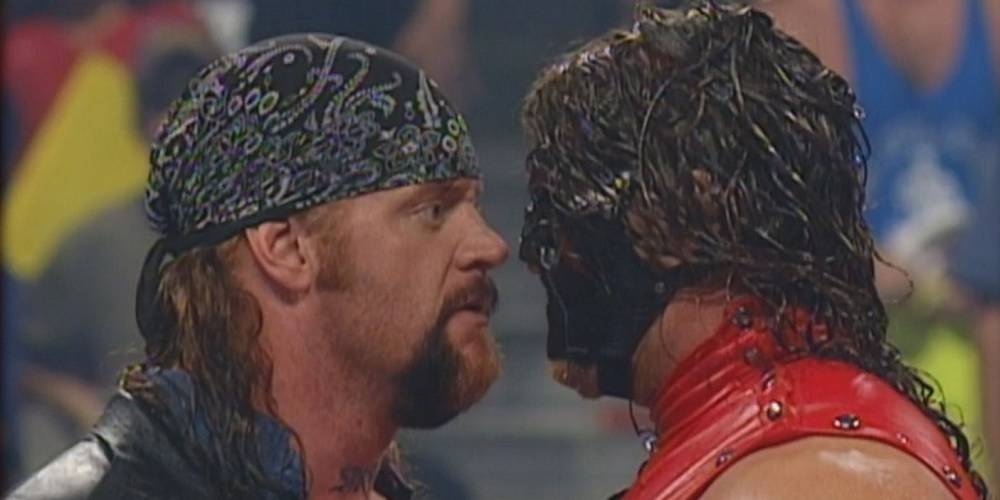 To this day, this particular look is still polarizing for many fans. Some were just happy to see him doing something different, but others feel like we missed out on an entire Undertaker era. Nevertheless, the look was not a showstopper, and it remains one of his worst to date.