Manny Pacquiao
All You Need to Know About Manny Pacquiao's Basketball Career in PBA
Manny Pacquiao ranks among the greatest fighters of this generation. The eight-division champ had a stellar boxing career. He left the sport as one of the most respected fighters of all time. Pacquiao's brilliance wasn't just limited to boxing he garnered immense attention for his stint in politics and other verticals.
Many know Pacquiao was an elite basketballer too, however, how much do you really know about his stint in the Philippine Basketball Association (PBA)?
'Pac Man' was drafted by Kia Picanto as the 11th pick in the 2014 PBA Rookie Draft. The boxing elite was also named as the team's playing coach.
He played nine games and had averages of 0.78 points, 0.44 rebounds, and 0.22 assists in 5.78 minutes of action.
On top of this, Pacquiao's career-high was 4 points which came in against Elite in the 2016 PBA Commissioner's Cup.
The Filipino Senator also played in the Stalwarts and Greats exhibition game of the 2016 PBA All-Star Week. Here, the boxing icon scored 9 points – 7 in the first half for the winning Stalwarts team. Later, in 2018, 'Pac Man' signed off from PBA to focus on his boxing career as well as another basketball league.
Manny Pacquiao always keeps himself engrossed with multiple activities and he's a fine multi-tasker as well. That's why, along with his boxing career, the veteran was able to focus on other life verticals too. But out of all, his love for basketball was beyond boundaries. And 'Pac Man' always took out time to showcase his skills on the court.
Manny Pacquiao might collide with Floyd Mayweather in a basketball exhibition
Mayweather and Pacquiao are two of the biggest followers of basketball. And apart from boxing, the duo always looks to enjoy live basketball encounters or even play this sport in their leisure time.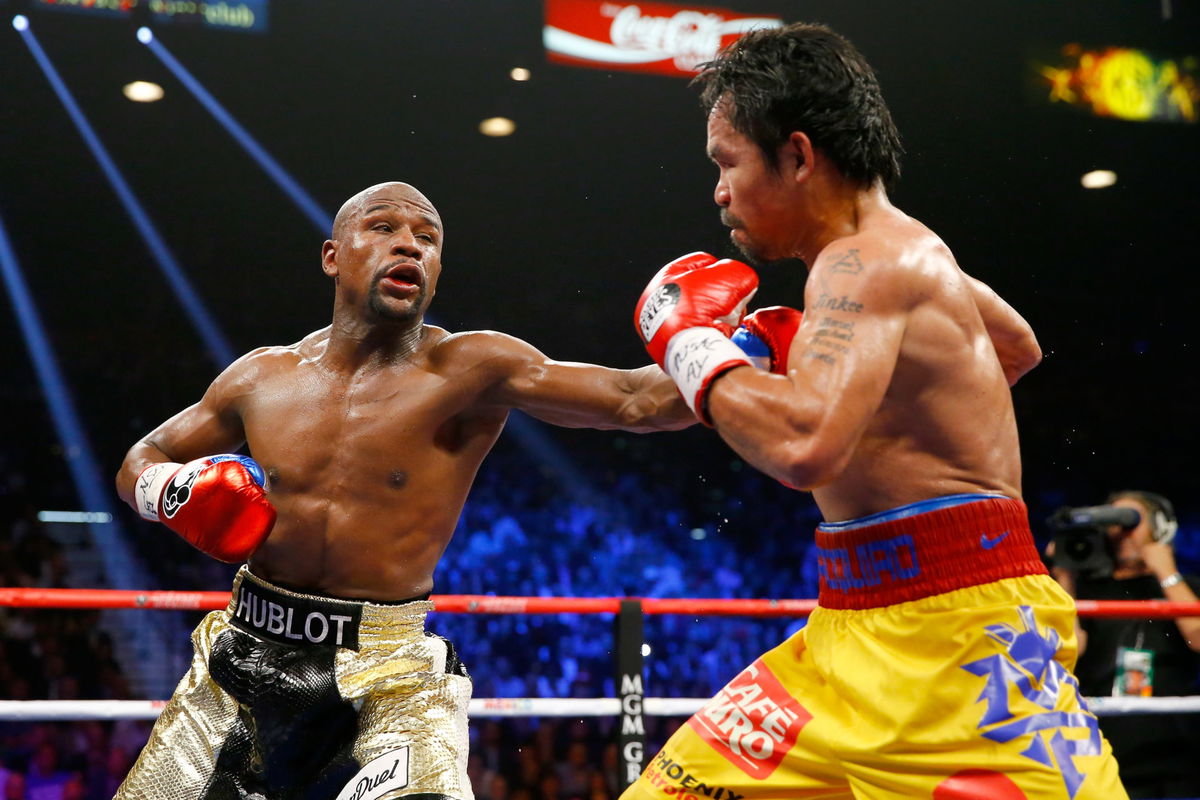 That said, a few months back, it was reported that Mayweather and Pacquiao will square off once again, not inside the ring, but on the basketball court for a charity match. Also, the timeline for this match was reported for December itself. But until now there's no concrete news on the same.
It'll be interesting to see if the two stalwarts compete in a different game for their fans.