Muhammad Ali
"Jake Paul Is Boxing Muhammad Ali in the Metaverse"- Logan Paul Makes an Absurd Comparison
Jake Paul and Logan Paul have been on the boxing journey for quite some time and are rightly turning into combat superstars. While they have done nothing exceptional in the sport, Jake Paul's financial success in a short period clearly sets him apart from several of his contemporaries. Meanwhile, he has already called out some of the biggest names of combat and it is not strange to see more banter initiated from his side.
Jake Paul is scheduled to rematch Tyron Woodley on December 18, after Tommy Fury walked away from their fight. Ahead of his third fight for 2021, 'The Problem Child' has also envisioned himself facing 'The Greatest Muhammad Ali' in the metaverse.
On Impaulsive, Logan Paul spoke about a Saturday Night Live episode where Pete Davidson dressed as Jake Paul and reportedly called out Muhammad Ali in a video.
'The Problem Child', who didn't miss reacting, said, "It could be in the playing cards. In the metaverse"
In response, Logan Paul said, "Jake Paul is boxing Muhammad Ali in the metaverse"
It's clearly for clout as Paul has claimed himself to be superior to any other boxer. However, this isn't the first time he has put himself in a similar bracket with Muhammad Ali. He has used the legend's name several times, amongst many other personas like Mike Tyson. Hence, it's a smart marketing move that has fetched him legitimate success.
Jake Paul says he is today's Muhammad Ali and Mike Tyson
4-0 as a professional, Paul is nowhere close to attaining what Mike Tyson and Muhammad Ali have attained in their respective pro careers. However, relying on his global stardom, Paul can claim that he has attained similar fame to what the legends saw in their peak.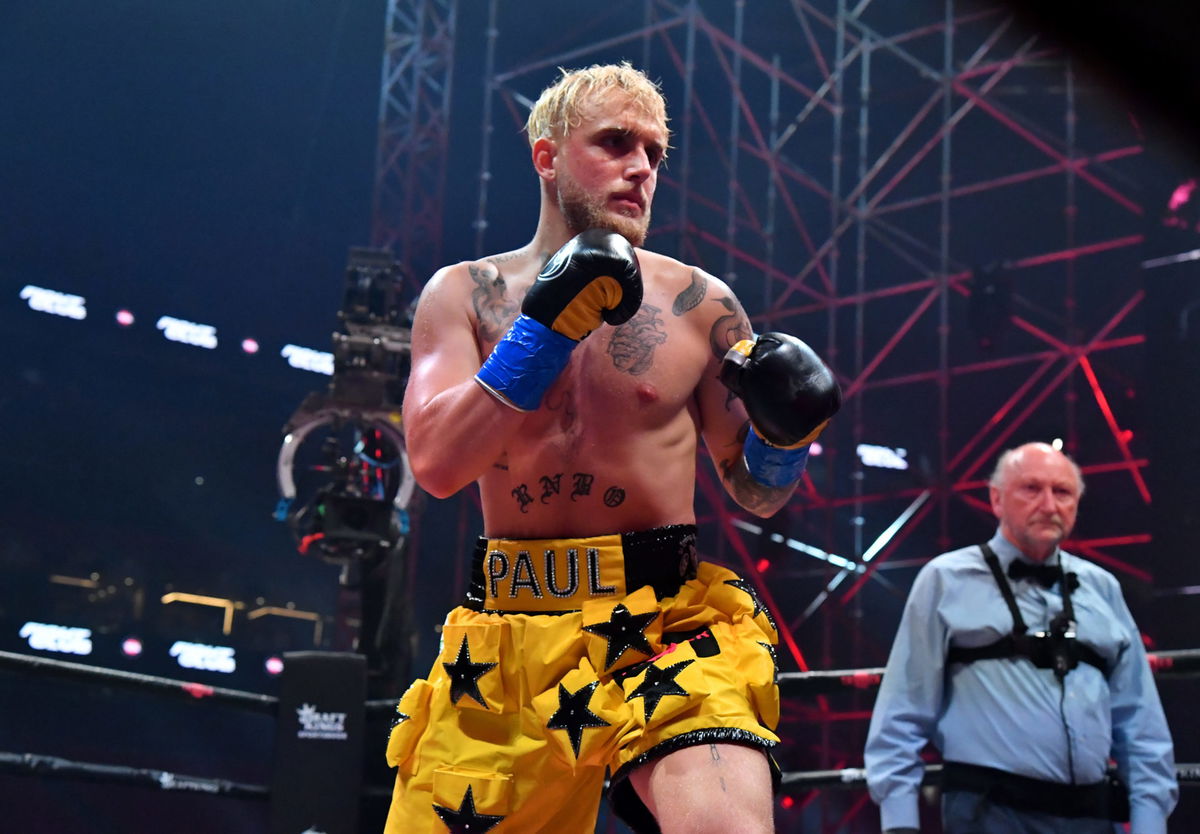 In an interview, Paul had claimed himself to be today's Muhammad Ali and Mike Tyson. The statements didn't sit well with several pro boxing experts, who demeaned Paul.
Article continues below this ad
However, 'The Problem Child' didn't break a sweat while making the bold claims. As long as he continues to back his statements with virtuoso displays in the ring, he will have his share of backers.