Manny Pacquiao
Manny Pacquiao vs Floyd Mayweather Net Worth Comparison: Who Is the Richer Boxer?
Floyd Mayweather and Manny Pacquiao redefined the modern boxing era with their absolute eye-catchy performances. The duo contended with each other in 2o15, and even today, it is referred to as the biggest and the richest fight in boxing history. Including that fight, the pair took countless boxing bouts, and they made an immense fortune for themselves. However, who has the higher net worth?
As per Celebrity Net Worth, The Filipino Senator's net worth stands at $220 million. Whereas, 'Money's net worth is a whopping $450 million. Hence, the American boxer is a clear winner on this vertical.
Although 'Pacman' is nowhere near Mayweather's net worth, he still has a massive net worth. The fan-favorite fighter's income surged dramatically when he fought Mayweather. The fight between these two generated a massive $600 million, giving them a legacy as well as the biggest money fight of their lives.
Moving ahead, Mayweather capitalized on his net worth by coming up with his own promotional company. With that, he ventured into several businesses, and, till today, he runs all of those ventures efficiently. On the other hand, Pacquiao, made substantial money from sponsorships. Additionally, he captured some significant paychecks in his career.
Mayweather signed off from the game in 2017; 'Pacman' is still competing. So will he be able to catch 'Money'?
Can Manny Pacquiao reach Floyd Mayweather's net worth?
The 42-year-old seems in the final strides of his career, but he's showing no signs of slowing down. However, if he wishes to reach 'Money's net worth, then 'Pacman' will have to bag a couple of lucrative fights that pay him something close to what he made against Mayweather.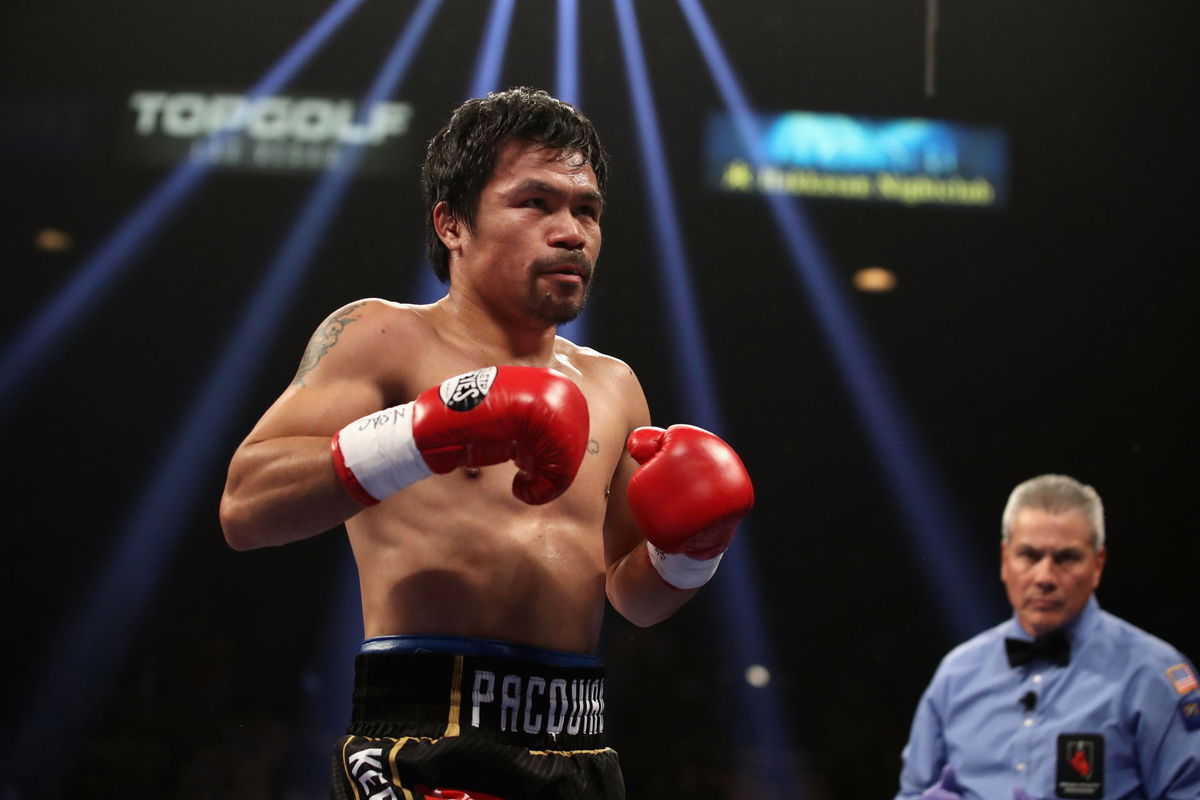 But those fights certainly don't seem to be in the picture for Pacquiao anymore. Yet, the staggering figures he's made until now are enough to pin him as one of the highest-paid boxers of this era.