Manny Pacquiao
Who Is Manny Pacquiao's Wife, Jinkee Pacquiao?: Age, Background, Family, and Other Details
Eight-division world champion boxer Manny Pacquiao needs no introduction to most people. The 42-year-old Filipino Senator has done enough to receive acclaim, both inside and outside the ring. However, he has been fortunate always to have a supportive family behind his back.
When Pacquiao hung up his gloves for a while to enter the political trend of his country, he found legitimate advice and support from his wife, Jinkee Pacquiao. It was one of the many incidents that bind the couple so well.
Manny Pacquiao and his wife have been together for over two decades and are proud parents to five children. While they together have see immense success and fame, their beginnings weren't quite comfortable.
Today, 'Pac-Man' is one of the most celebrated pugilists in the world, but a lot has to be credited to his wife, Jinkee Pacquiao. Here's everything you need to know about her.
Manny Pacquiao and his wife Jinkee Pacquiao
42-year-old Jinkee Pacquiao shares the same age as 'Pac-Man'. Although combat fans know her as Manny Pacquiao's wife, she has had several roles to play. But prior to leading a comfortable lifestyle, Jinkee Pacquiao had worked many jobs. She also has experience in politics and the film industry.
She used to sell beauty products at a mall when Manny Pacquiao met her for the first time. The pair saw each other and instantly felt a connection. Just a few months later, they tied the knot. After that, the Pacquiao family never turned back to their humble beginnings.
It seems Manny Pacquiao can take a lot of political advice from his wife because Jinkee Pacquiao had served as the vice governor of Sarangani province from 2013 to 2016. Following her tenure, Mrs. Pacquiao stepped down from the role but continued working for social welfare via charitable trusts.
According to reports, she had also worked as a producer for several movies and documentaries, a few of which revolved around her husband Manny Pacquiao's life. Hence, Mrs. Pacquiao is much more than just a superstar boxer's spouse. Apart from her successful professional career, Jinkee Pacquiao's personal life also has a lot to reflect on.DIVE DEEPER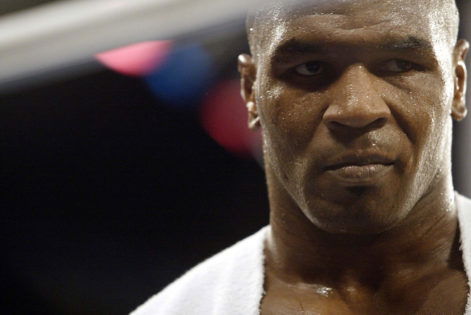 Jinkee Pacquiao and her private space
A little-known fact about Mrs. Pacquiao is that she actually has a twin sister named Janet. Boasting off over 2 million followers on Instagram, Jinkee Pacquiao's family members are also aware of the stardom they have to deal with. She also has her own YouTube channel with 987K subscribers.
Meanwhile, her Instagram account touts the Filipino star's love for fashion, clothes, and family. Despite a busy schedule, Jinkee Pacquiao never misses posting pictures of his family or everyday activities. While Manny Pacquiao appears to be at the end of his glorifying boxing career, he is now working with his wife for several social welfare activities.
Jinkee Pacquiao and Manny Pacquiao operate The Jinkee and Manny Heart Foundation, aiding several needy peoples in their home country and all over the world. No wonder the couple is so popular, even without the traits of Pacquiao's boxing stardom.