Manny Pacquiao
WOW! Manny Pacquiao Saved His Photographer's Life by Paying for Cancer Treatment
In the current boxing era, there aren't even a bunch of fighters who're as loved as Manny Pacquiao. The latter is a true gentleman of the game, who holds millions of fans spread across boundaries. He can also be referred as an ambassador of the sport because no one inspires the budding generation of fighters, more than Pacquiao.
This Saturday, he'll storm inside the squared circle for a vital 12-round encounter with Yordenis Ugas. Accordingly, 'Pacman's team is supremely ready for this fight and they're keenly waiting to see their fighter pull off a thriller.
Ahead of that, Little Giant Boxing exclusively spoke to one photographer from Pacquiao's team, named Wendon. Here, the latter opened up on a heartfelt incident when The Filipino Senator saved his life.
He said, "Oh man, I'm, probably I could cry, but we met 10-11 years ago. I was sick I had leukemia, I had cancer. And then I asked him for help. He helped me with my medications, and that's how he knew me. Then after my treatment. When I get well, when I beat cancer. He hired me as a photographer,"
Whether it be inside or outside the ring, Manny Pacquiao never spares a chance to inspire people around him. The above-mentioned incident is just a single anecdote of the extensive deeds 'Pacman' has done until now. He also donates a major amount of his earnings to charity and never fails to provide a helping hand to people in need.
This separates him from the rest and pins him as the greatest boxer of this era, for obvious reasons.
Manny Pacquiao – The biggest stalwart of boxing
Pacquiao has been a prime face of boxing past for the three decades now. In his illustrious boxing run, he fought some stupendous technicians and even ended up on the winning side countless times.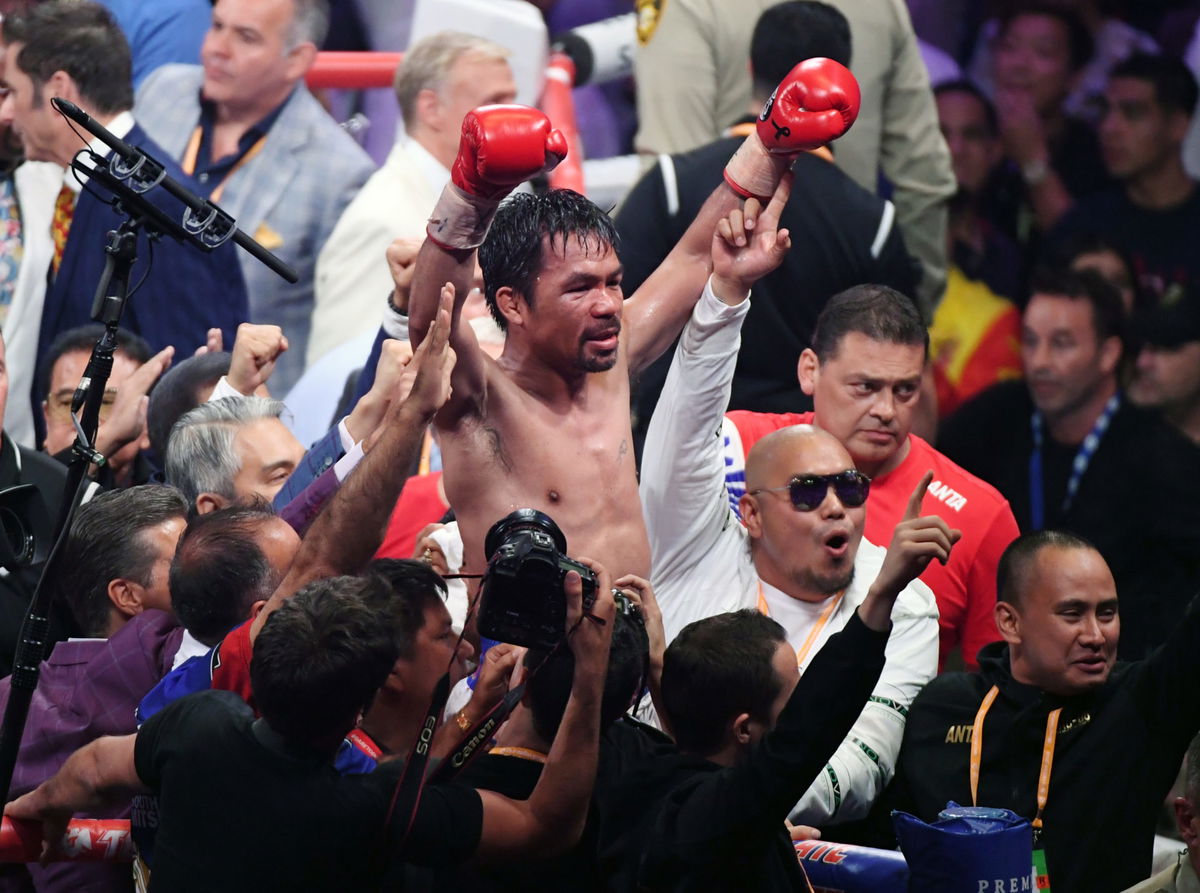 With his boxing career, the 42-year-old even signified his activities outside the game and he became a stalwart of the sport in every sense.
He still is an active face in the fight game and fans are curiously waiting to see him perform on Saturday night. It'll be interesting to see if 'Pacman' treats his fans with a gratifying win against Ugas.