Heavyweight boxers are known are for their one-punch knockout skill, which differentiates them from the other divisions in boxing. In the past, fighters like Muhammad Ali, Mike Tyson, Lennox and Lewis, and more have captivated fans. But in recent times, it is the Briton warrior, Anthony Joshua, who's regarded as the face of the modern era heavyweight roster.
Joshua is no less than a brand in today's boxing vertical. The 31-year-old slowly and steadily rose to fame with his highlight-like knockouts and an appealing persona. But not many people know that Joshua actually stepped into the boxing world late.
Generally, budding boxers begin carving their careers in the sport when they're 8 or 10 years old. But 'AJ' actually laced up the boxing gloves for the first time when he was 18.
Throughout his time in high school, 'AJ' was into football and athletics. But his cousin later asked him to get his hands on this side of combat sports, after which Joshua never looked back.
What followed was a tremendous success for the Hertfordshire native. Just a couple of years later, when he began boxing, Joshua won the Haringey boxing cup.
Later, the Brit made sensations in European amateur boxing championships. And in 2012, he even represented Great Britain on the biggest stage, the Olympics. Here he even a gold medal in the super-heavyweight category and a year later, he turned into a professional boxer.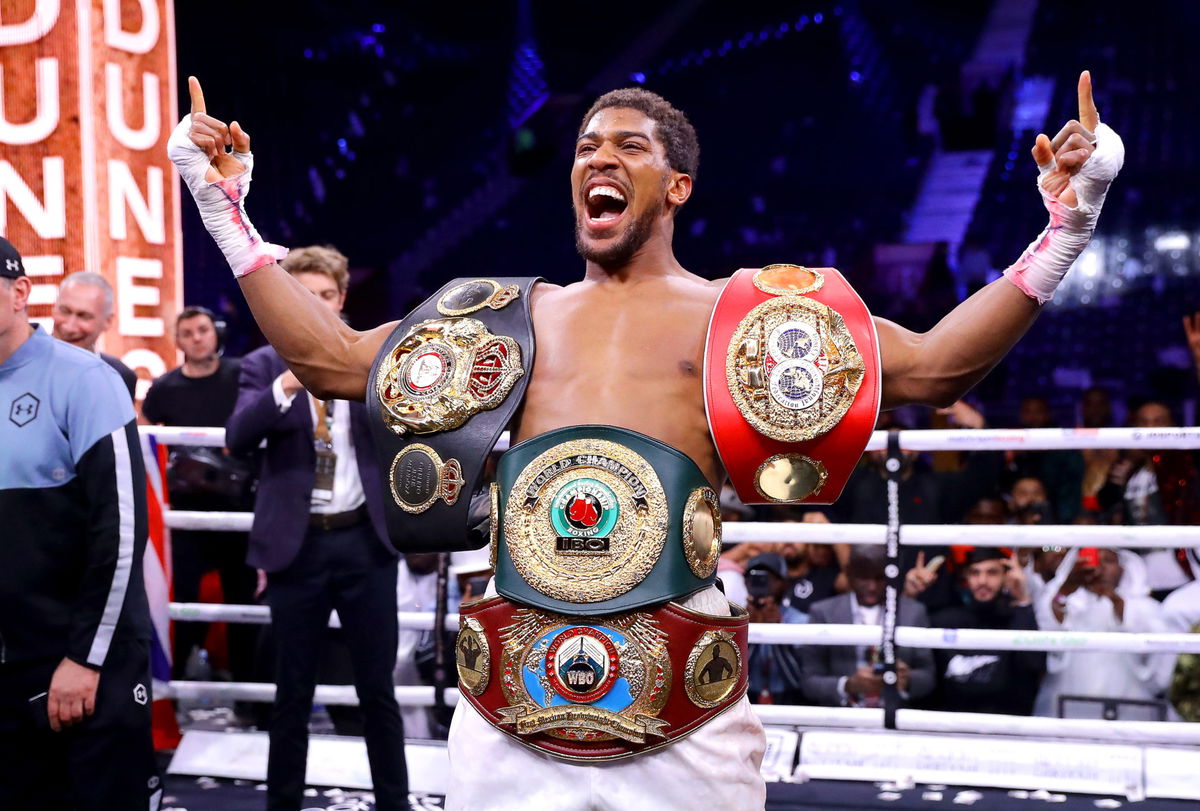 He was destined for greatness and in no time, fans fell in love with his impressive fighting style. Alongside that, Joshua boasts a solid physique, with which he produces great power to hammer his opponents.
Today, 'AJ' holds the WBA, WBO, IBO, and the IBF heavyweight titles to his name and he rightly sits at the peak of the most attractive division.
Anthony Joshua is far from hanging up his gloves, and boxing lovers will get to see his brilliant combat style for many more years to come.