Mike Tyson
Does Rapper 50 Cent Regret Buying Mike Tyson Mansion?
Mike Tyson, for long, has held the world in wonder because of his unparalleled speed of hands and brutal knockout power. The Baddest Man on the Planet, for a stretch of twenty years, entertained global fans with his boxing till he retired in 2005. Tyson had 58 professional bouts, and he won 50 of them, 44 by knockouts.
In 2003, American rapper 50 Cent bought Mike Tyson's mansion in Farmington, Connecticut. However, the experience was not so beautiful as 50 Cent could barely maintain the house and struggled with his purchase. In 2019, 50 Cent appeared on The Late Show with Stephen Colbert. At one point in their conversation, Colbert asked the Grammy-winning artist about his house.
The following is what the rapper said: "I don't want a big house anymore. I experienced that with the Tyson mansion 55'ooo square foot."
At this, Colbert asked Cent if he actually bought Tyson's house. The rapper continued saying, "Yeah, and then you look down the hallway and you go… Whenever you look down the hallway of the house, you don't want to go over there."
"I don't care what's going on down there. I don't want to go over there. And then things would break because you did not use it. Because you did not turn it on now, the light is flickering. I didn't need it, it's like a party space," he added.
A throwback to Mike Tyson ending his fights in a flash
On July 21, 1989, Mike Tyson vs. Carl Williams. In the very first round of the fight, the 'Iron' slipped Williams' jab and countered the latter with a powerful left hand. A left hook straight to the chin and down went Williams. Tyson won via a technical knockout.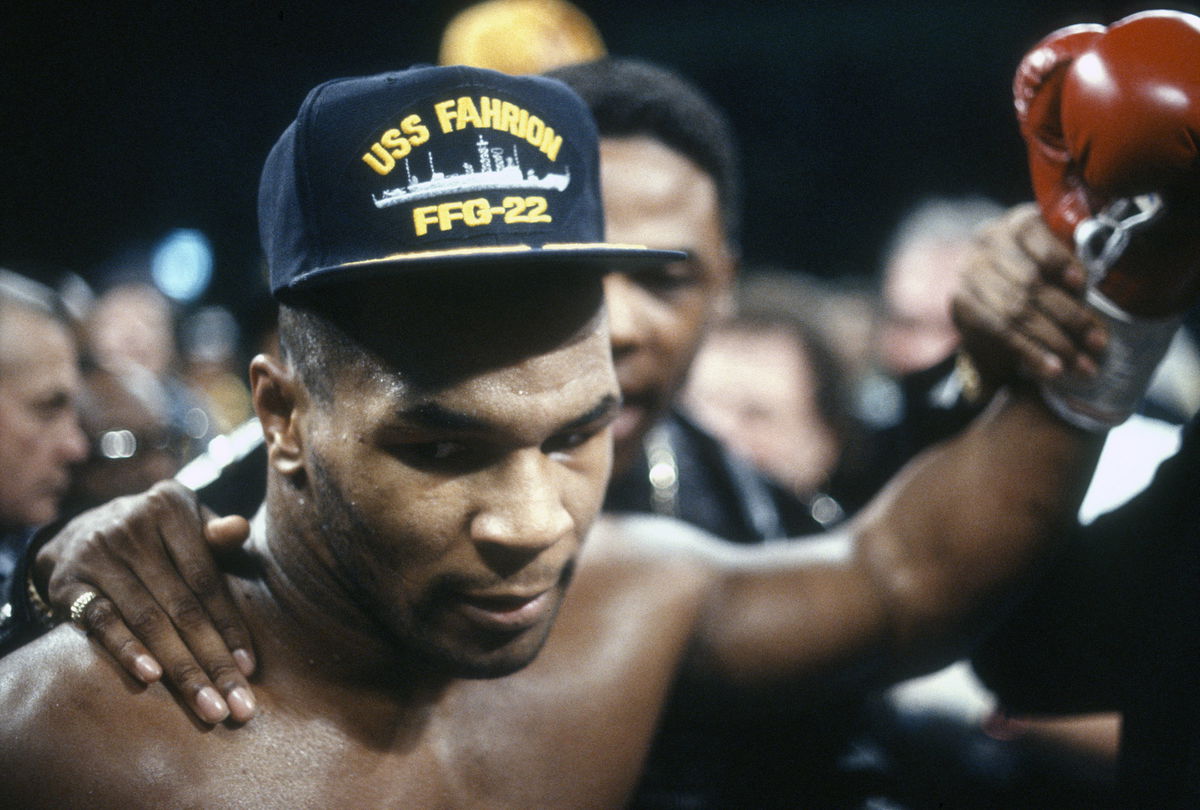 Then one has to talk about Mike Tyson vs Frank Bruno. The fight took place on February 25, 1989. Tyson caught Bruno against the ropes and showered his opponent with some vicious round punches. Every punch the 'Kid Dynamite' threw contained the intention of doing some serious damage to Bruno. A thudding body shot, a hammering hook to the head, and a pair of penetrating and thrashing uppercuts.
What do you have to say about Mike Tyson's mansion and the comments made by the rapper 50 Cent? Let us know in the comments below.