Mike Tyson
"If I Don't Have a Wife I'll Kill Myself" – Mike Tyson Credits Lakiha Spicer for Helping Turnaround his Life
Mike Tyson is known as 'The Baddest Man on the Planet' and for good reason too. He has constantly lived up to his moniker both inside and outside the squared circle. 'Iron' has spent time in the slammer, threatened to eat his opponent's children, and even ensured that he will be enshrined in the memories of fans for generations thanks to his role in boxing's most controversial moment.
Despite his machoism and bad boy characteristics, Tyson has maintained that he got married for a third time as he cannot live without a wife.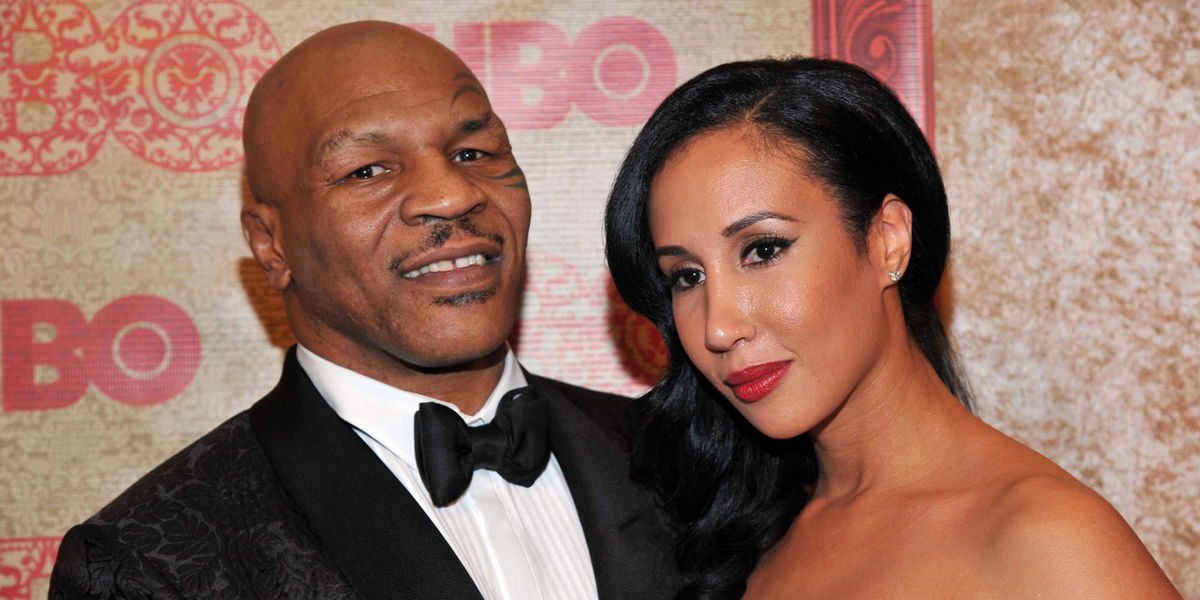 In a chat with rapper/actor T.I. on ExpediTIously, he said, "Without my wife, I'm a savage animal…I look at women differently as I get older. When I was younger, I viewed them as pleasure. Now that I'm older, I look at them as the half. It makes me realize that I'm a man. And at this stage in my life, they're my teachers. If a man doesn't have a little bit of fear of his wife, he's not living his life right."
"That's why I got married three times, 'cause I can't live without a wife. If I don't have a wife, I'll kill myself. That's real talk. I need somebody to listen to. I'm a soldier. I can't think on my own, I need somebody to do it…I know myself."
While the boxer's first 2 marriages are extremely public and volatile, his 3rd marriage with Lakiha 'Kiki' Spicer has been stable in comparison. However, it hasn't been devoid of drama and we learn that Mike Tyson remained… well Mike Tyson. However, he credits her for turning his life around in a huge manner.
Here's what we know about Mike Tyson and Lakiha Spicer's marriage.
Mike Tyson credits his wife for his turnaround in life
Boxing fans who are going gaga over 'Iron's comeback to the ring should thank his wife 'Kiki' for staying with him and helping him rebuild his life piece by piece.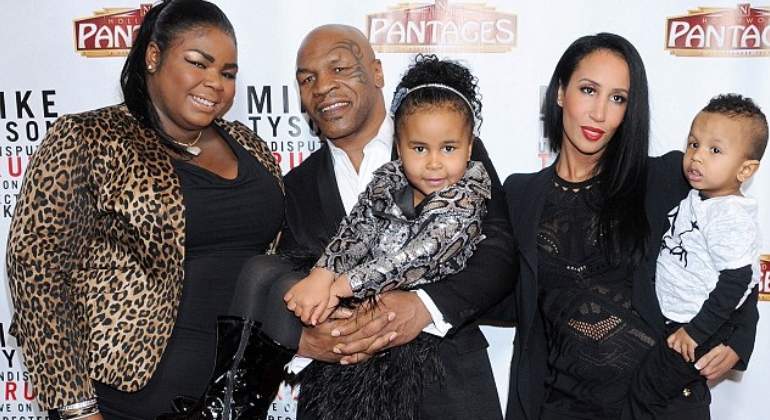 In a New York Post article, Tyson says, "I'm very happy me and wife got together because I don't know how I would have survived out there."
In a Nicki Swift piece, 'Kiki' shares the time in 2009 when she didn't have any clue regarding the whereabouts of her beau. As per her comments, "I just knew he was dead" she assumed the worst for her and her newborn daughter Milan. However, she didn't leave him despite the drug-binge.
'Iron' reciprocated vowing to make a change. He said, "I wanted to be courageous and try to be a man and raise a family and respect a woman and never cheat. But I'd never done that." It certainly shows us how strong 'Kiki' had to be to inspire her husband to change and commit to marriage for the 3rd time.
Mike Tyson's wife has served time in prison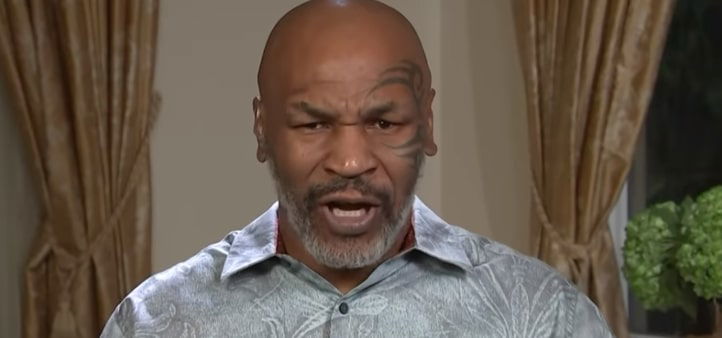 Akin to her colorful husband, 'Kiki' too has spent time in a penitentiary. However, her conviction was nowhere as serious as 'Iron's rape charge for which the jury sentenced him to 6-year incarceration in 1992.
As per the Philadelphia Inquirer, 'Kiki's crime was fraud in receiving $71,000 for a no-show teaching job. The future Mrs. Tyson continued to maintain her innocence. 'Iron' remained faithful during this time which is what prompted her to be with him during his dark days and save his life. One wonders what may have happened if the then Heavyweight Champion heeded advice to stay away from the teenager.
Don King urged him to stay away from 'Kiki'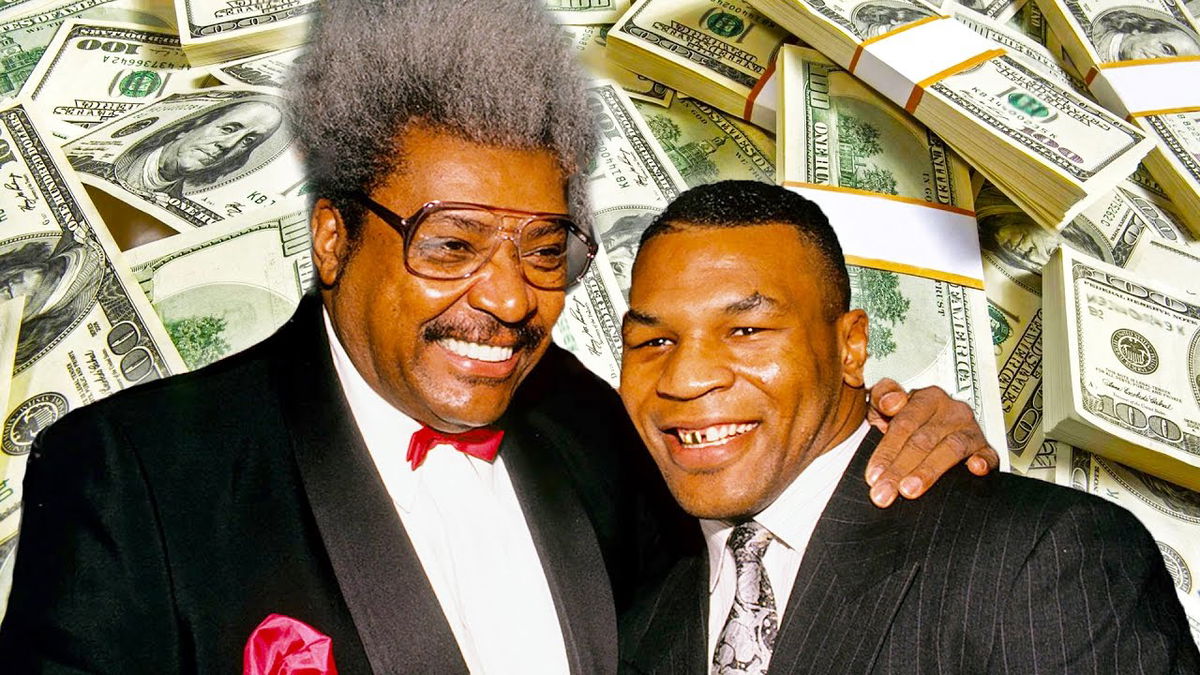 'Iron's promoter Don King initially warned the 29-year-old to stay away from the teenaged Spicer. At the time Tyson was just a few fights into his 1996 comeback. Tyson says King told him to "stay away from her. Don't go talking to that girl. Leave these people alone. These are not the people to mess with."
Safe to say he did not do so.
On ExpediTIously, Tyson said, "She swooped down on me, and told, 'This is what we're gonna do,' and that's what happened. That's why I believe in what I believe in now. 'Cause there's no way this could be happening. There's no way I could've been married to my wife."
Mike Tyson cheated on his wife
No surprises here right? While talking to TI, 'Iron' pats himself on the back for being faithful for 2 years in the near decade long marriage. He says, "I'm not faithful enough. I'm just not that kind of guy. I don't care about nothing enough more than my d*ck, so how am I gonna be faithful to somebody?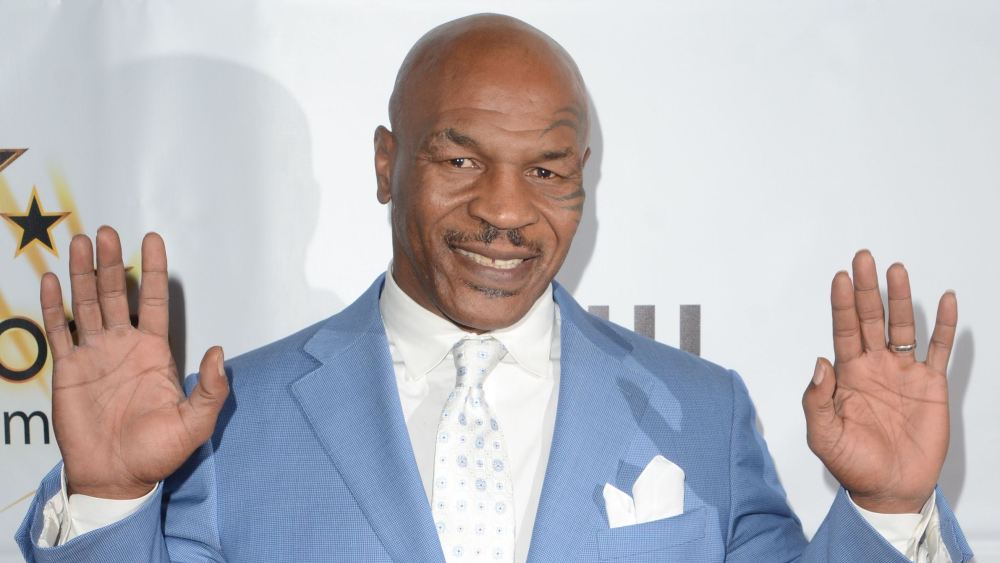 But it worked! I got ten years with her. I got two years without every f***ing a b**** but my wife. For a n**ga like me, I had to have them every day. I had to c** every second of the day! I'm the poster boy for sexual anonymous."
While Tyson flaunts his "faithfulness" one must laud 'Kiki' for having the patience to deal with Mike Tyson and his "normal protocol."
The duo had an on-off relationship
While dating 'Kiki, the champion wasn't committed. He continued to think it normal protocol, however, as he settled and matured he admitted that he was an idiot.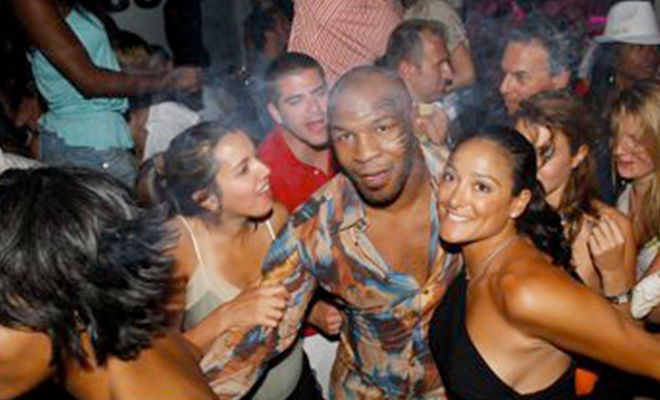 "At that particular time I was an idiot and I believed that it was normal protocol that everyone should want to be with me. That's what I was taught in life. I didn't know people could care about you because you're really not that bad of a schmuck."
As per the New York Post, Spicer says, "I could never really get him out of my system. I would try and then we would get back with each other. He's the only person I was ever able to fall back in love with several times. Usually, when I'm done with someone I'm over it. I'd think I'd have him out of my system and then we'd start talking again and it was just on again."
Fans will want to thank the rock behind Mike Tyson. However, they hope he remains as savage as was and thrills fans at the boxing exhibitions as he aims to make money for charity.
Mike Tyson and Lakiha Spencer certainly haven't had it all smooth. However, they made it work and provided a lesson to everyone out there.