Mike Tyson
"Jericho is Going to Get His A** Kicked"- Mike Tyson Issues a Stern Warning
We have seen a lot of Mike Tyson at AEW in the past few days. Iron Mike appeared towards the end of AEW's weekly show Dynamite along with former UFC fighters and ended up in a brawl with Chris Jericho. He recently sent a bold message to Jericho that hints a potential feud.
"Hey, I'm telling you this is not over. I'm coming back, and Jericho is going to get his a** kicked," said Tyson following their brawl.
What led to the brawl is an entirely different discussion. Their bad blood can be traced back to 2010 when Tyson knocked Chris Jericho out on WWE RAW. Jericho demanded an apology from Tyson for his actions back then. However, being the Baddest Man on the Planet, he dismissed Jericho's appeals.
Tyson proceeded to rip his shirt off, and eventually shoved Jericho sparking an all-out brawl.
Tyson's team and the management were holding the veteran back while Jericho was calling him out. Such friction is no coincidence, for, the promotion might be hinting at a future match-up between the two.
Fans have always desired to see more of Tyson, and with a creative worker like Jericho in the mix, things can only get better.
The drama that unfolded last night could pave the way for a match at the upcoming AEW All Out PPV. If that is the case, we are all in.
Could Mike Tyson be part of something big at AEW?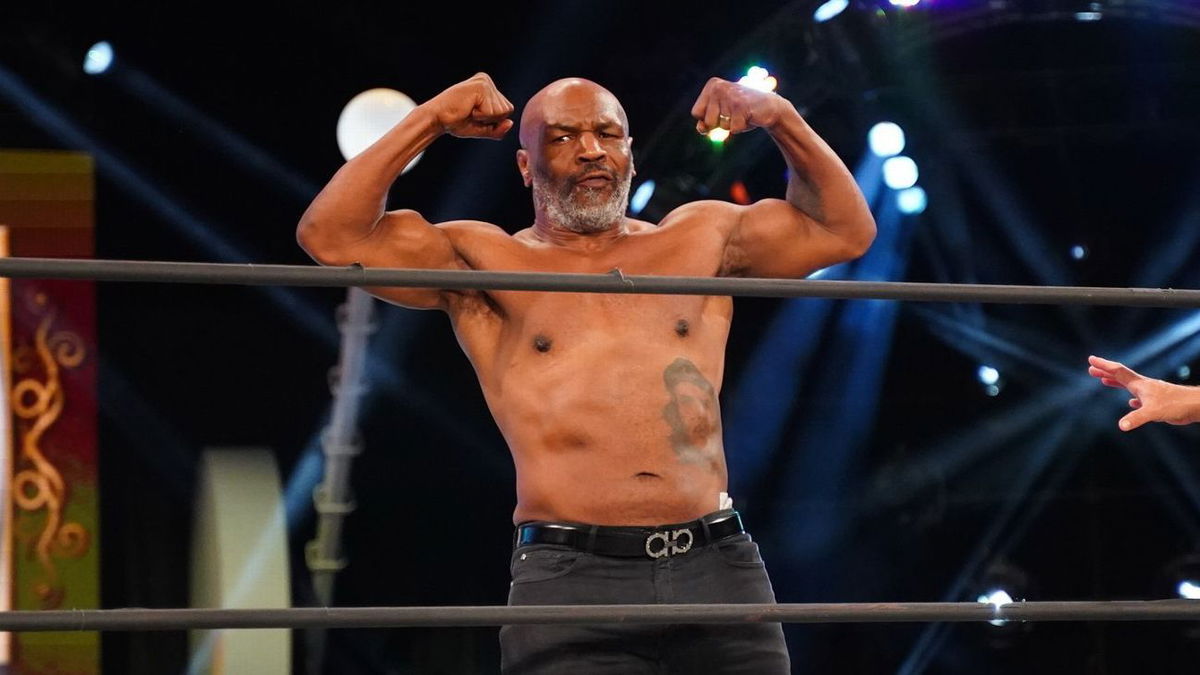 At the Double or Nothing PPV, Tyson presented the TNT Championship to Cody Rhodes. Following this, he was back at it again last night on Dynamite. However, this time it was to initiate a feud with former World Champion Chris Jericho.
Many have always wondered why Mike Tyson came to the promotion in the first place. The reason can be linked to Tyson's friendship with AEW President Tony Khan.
Another famous figure that made an appearance last night was the former UFC bantamweight champion Henry Cejudo. He was part of the UFC crew that made their way to the ring alongside Tyson. However, it is still unclear if Cejudo will be a part of the story.
AEW has been working on some thrilling storylines during the past few weeks, and the bookings have been even more energetic. They are proving to be real competitors against WWE and with Mike Tyson by their side, things are about to get a whole lot better.