Mike Tyson
"Once You Die, We Begin…" – Mike Tyson Shares a Powerful Message Regarding Death From the First Book Ever Written
Former world heavyweight champion, Mike Tyson, has always been knowledgeable about multiple aspects of life. Tyson shared an important message he learned from the first epic ever written.
Mike Tyson was hosting his 'Hotboxin' with Mike Tyson' podcast with co-host, Sebastian Joseph Day. The hip-hop artist, Russ, was the guest in the episode.
The trio was talking about death and the fear revolving around it. In conversation, Tyson mentioned the first epic ever written, the story of Gilgamesh. Moreover, he gave a brief on the life of the protagonist Gilgamesh and how he changed his life after meeting Enkidu.
Further, Tyson also spoke about how Gilgamesh, a demigod, started fearing death after the demise of Enkidu. He said, "Ever since then he was afraid of dying. He was half god but he was half human too, so he could die. He was suffering, scared just like all of us and he escaped into peace and surrendered into dying."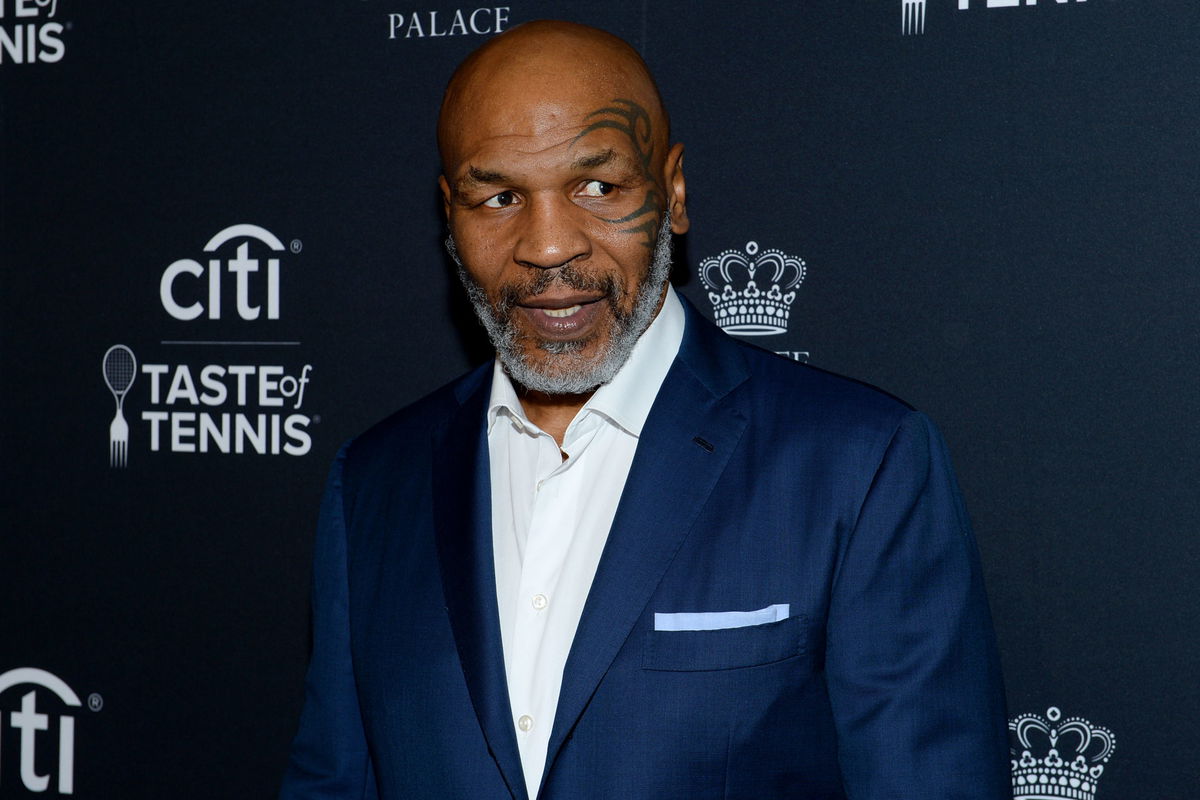 NEW YORK, NEW YORK – AUGUST 22: Mike Tyson attends the Citi Taste Of Tennis on August 22, 2019 in New York City. (Photo by Noam Galai/Getty Images for AYS Sports Marketing)
Tyson added, "There's no way out of it. That's what the book told me, there's no way out of it. We accept it and it's not death, because when we die, that's when we start living."
He also mentioned his major takeaway from the epic. Tyson said, "I think death is dying, and dying is death. Once you die, we begin living again."
'Iron' Mike concluded by saying that he was working on letting go of the fear and surrendering himself to the feeling.
Mike Tyson and Death
'The Baddest Man on the planet' has always been open while talking about death and dying.
While talking at his podcast with Lewis Howes. Tyson opened up about dying. Moreover, he showed his softer side as a loving father. Howes asked Tyson how old he wishes to be when he dies if he gets to choose the same. Tyson responded by saying, "Not too old, because I wouldn't want to see my children die."
Notably, Tyson lost his daughter, Exodus Tyson, in an accident at the age of 4. Further, Tyson also mentioned that when he dies, he wants his children to remember him as a father who cared for them.