Anthony Joshua
'The Cancel Culture Brigade Started Yet?': Twitter Reacts to Anthony Joshua's Viral Tortilla Video
The former unified world heavyweight champ Anthony Joshua, unlike other lineal heavyweights, has the crowd grasping phenomenal charisma. He is known for turning tables on his opponent in the cinematic style.
However, after a spell of inactivity, AJ has activated a rematch clause which ended the uncertainty in the heavyweight division. Though the rematch showdown is not confirmed, most probably he will lock his horn with the Ukrainian stalwart, Oleksandr Usyk, in the coming months. Notably, in the first match that took place on 26 September 2021, Usyk upset the British star. He stunned the boxing world as he acted as a stumbling block between AJ and the latter's third unified title.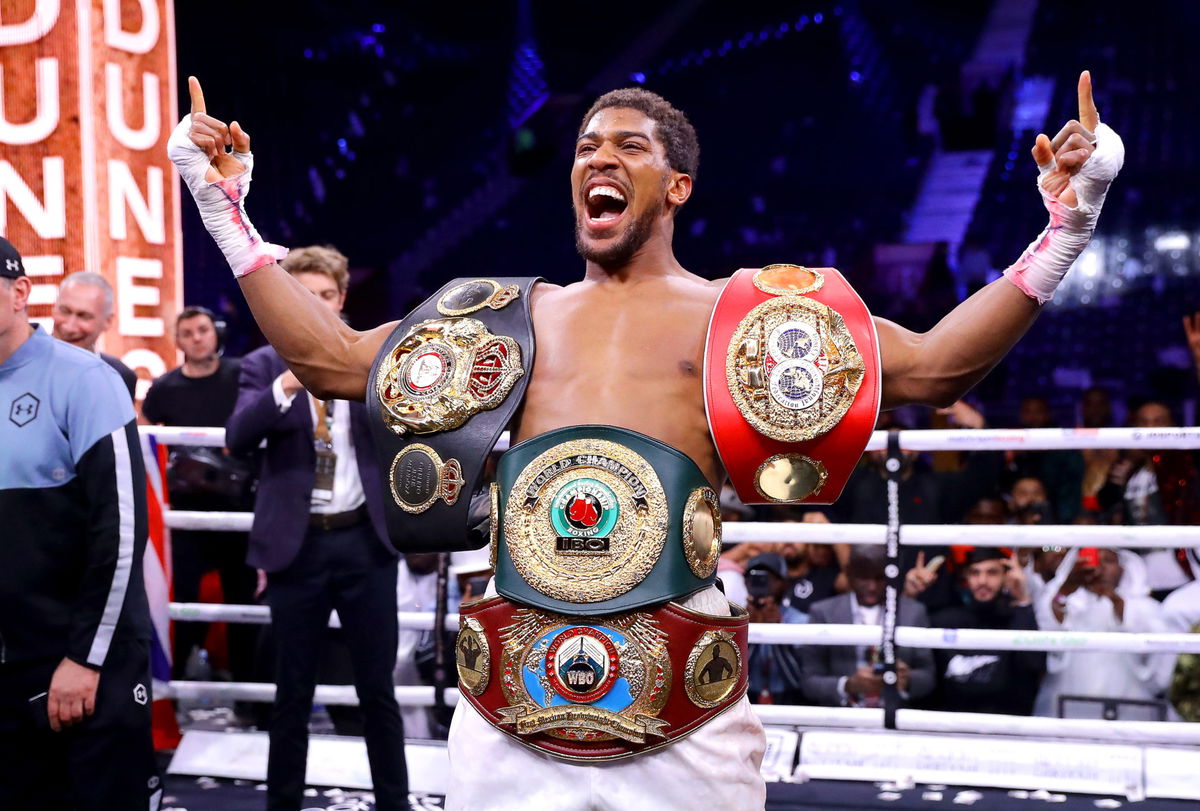 Recently, the former champ posted a video on his story. In which he appears, taking Tortilla by rolling it. However, reactions to this viral post flooded on Twitter. It reminded his fans of their old days when they used to do such things in a courteous manner.
A Twitter user, Chris Mullins, wrote, " The cancel culture brigade started yet?"