The Undertaker
How Many Versions of The Undertaker Are Playable in WWE 2K22?
WWE 2K22 is going to release on March 11th. The game's trailer has been released for the fans, and it seems like there are quite a few upgrades for The Undertaker.
Fans can see Taker's character references more than once throughout the trailer. Additionally, it comes with a special revelation at the end.
First, the trailer shows a lady carrying Taker's mystic urn. This indicates that the game features it as a prop. It's possible Paul Bearer could essentially be a part of the game as well.
Moreover, the trailer almost immediately shows Taker's purple and black attire afterward, which is actually a part of a special addition in 2K22.
The next time the trailer focuses on Taker, it's 'The Deadman' version of him. As per the trailer, WWE 2K22 comes with an updated model of The Deadman.
Fans can pre-order the game for three playable versions of The Undertaker
WWE and 2K are going to give a 3-day early access to the fans who pre-order the game. For the fans who pre-order the Standard Edition or Cross-Gen Digital Bundle, they will receive The Undertaker Immortal pack.
This particular immortal pack comes with three playable versions of Taker – the classic Phantom Masked Undertaker, Lord of Darkness, and The Boneyard Match version. This brings the tally up to four playable versions of Taker.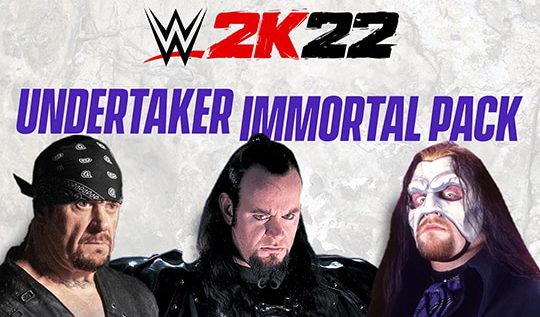 Additionally, The Immortal Pack contains 3 MyFACTION EVO Cards for Undertaker. And, an Undertaker MyFACTION Logo Card.
Now, fans who want the three extra playable versions and miss out on pre-ordering the game can get The Immortal pack with two different editions. The Deluxe Edition and nWo 4-Life Edition come inclusive of The Undertaker Immortal Pack.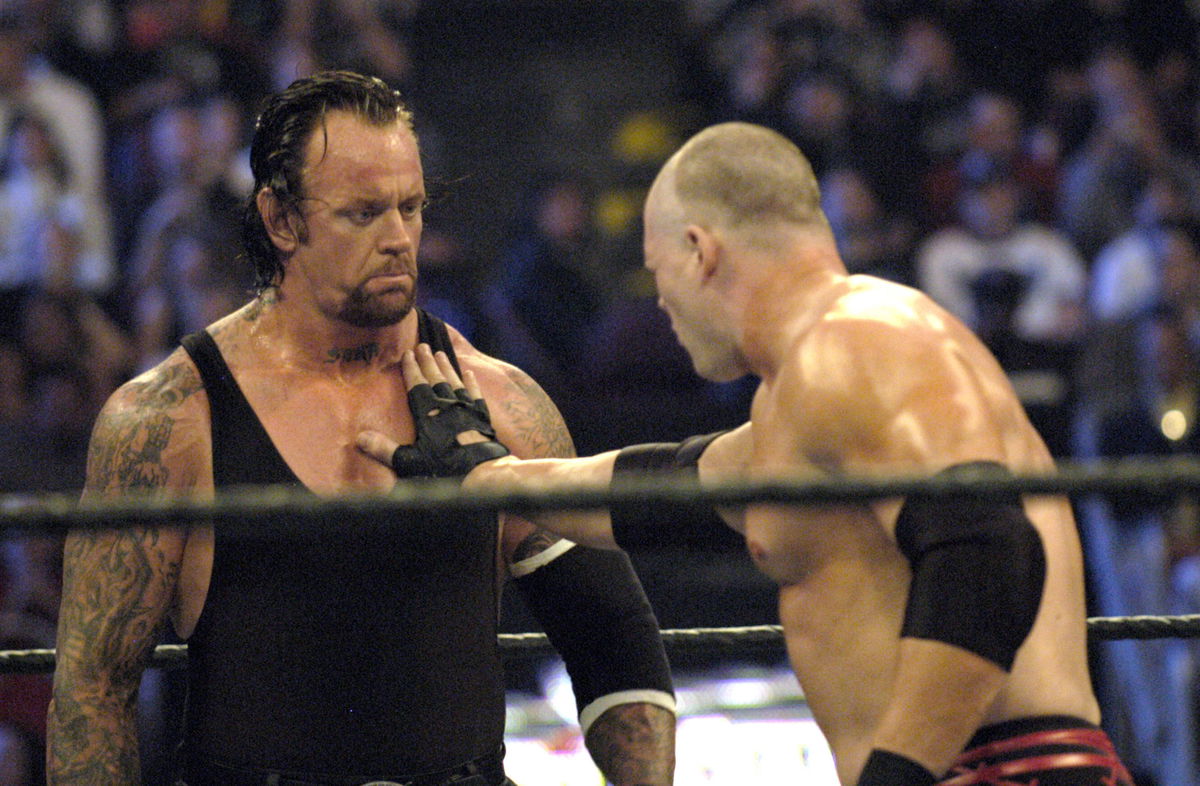 Apart from The Undertaker, some of the other Superstars seen during the trailer are Roman Reigns, Drew McIntyre, Bobby Lashley, Big E, Rhea Ripley, Bianca Belair, and others.
There have been several upgrades in the gaming experience and the models used for the Superstars. Quite a few of them come with an upgraded version of the models. On the other hand, some have retained features from the former versions.