Mike Tyson
Muhammad Ali
With a Heavy Heart, Mike Tyson Once Revealed Why He Will Never Be as Great as Muhammad Ali
Whenever there's a discussion about the greatest boxers of all time, two names invariably top the list- Muhammad Ali and Mike Tyson. Both of them brought different energy all together to the stadiums. However, the latter feels that Ali was far greater a fighter than him.
When Mike Tyson was invited as a guest at the 'Michael Rapaport Stereo Podcast' he was asked about Muhammad Ali. Breaking down into tears, he said, "Listen, I always like to think I'm a bad motherfcer, vicious motherfcer, I don't give a fuk. That's a part where he overshines me. Because I can't understand a man that's willing to die for this. You know, and I talk this sht, but he's the real deal."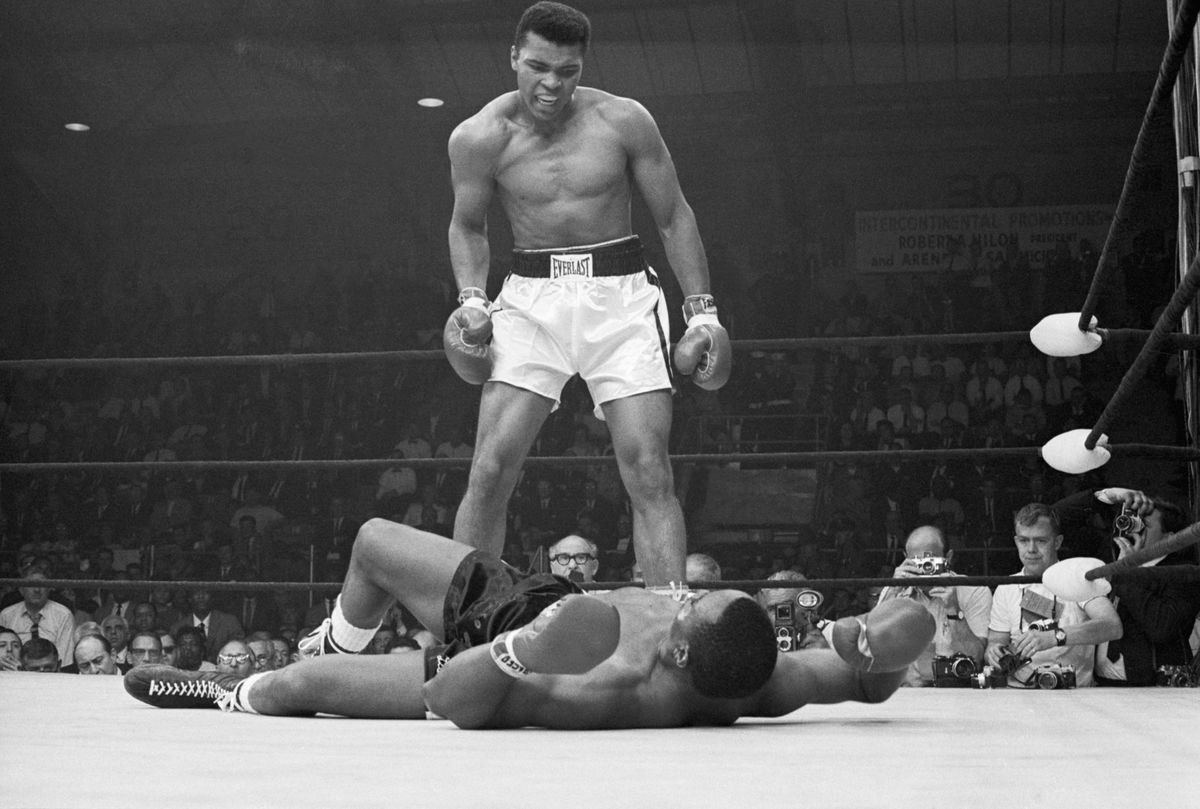 An emotional Tyson further added, "Me, fuk me. Ali is a giant. There's no way other fighters can match him. He would die for this sht, I'm not gonna die for this. That's real talk. He's a savage, he's an animal, he is a different breed of person, he's not like us."DIVE DEEPERHow Mike Tyson Avenged Muhammad Ali2 months ago
'Iron Mike' was the most successful boxer of his time. But as the years went by, his life led him to undesirable circumstances, which caused the decline of the unstoppable Tyson. He still holds Ali in high regard and insists that no other boxer could compete with him, despite being widely regarded as the most brutal boxer ever.
When Tyson referred to Ali as divine intervention from God
Iron Mike's boxing ring presence could make you think that he is a man who feels nothing. But, the legend always breaks into tears while talking about his hero.
The Kid Dynamite once stated, "Sometimes when God makes individuals, he is showing off. Like Ali, who can be like that. Just amazing fighter, amazing human being, umm remarkable. And when you see him every time, he looks more like a model than a fighter. He is just more articulate, amazing."
The greatest boxers of all time, Ali and Tyson, shared a great camaraderie. The latter always struggles for words while talking about his idol. Because of his outsized personality, Ali was referred to as the "People's Champion" rather than the more aggressive labels given to other fighters.