Uncategorized
Kylie Jenner just wore a super skin-tight catsuit, and it's everything
Kylie Jenner is officially the certified queen when it comes to Instagram selfies, and she's taken things to the next level with her latest mirror pic look.
Recent months have seen Kylie rocking *all* the epic outfits on the 'gram, from her half-bikini-half-dress pink combo to her XXL sunglasses and Catwoman latex vibe. Now, it seems like she's firmly back on the Catwoman train, debuting a *super* skin-tight black catsuit in her latest post.
While Kylie seems to be loving the Catwoman energy at the moment, she's far from the only one. We've recently seen sisters Kourtney and Kim Kardashian opting for gorgeous lacey and lycra catsuits respectively. Meanwhile, Dua Lipa took things up a notch with a Mugler cutout catsuit bedazzled with a casual 120,000 crystals. Gabrielle Union also joined the cutout trend, sporting a sparkly catsuit with all the underboob. Love it.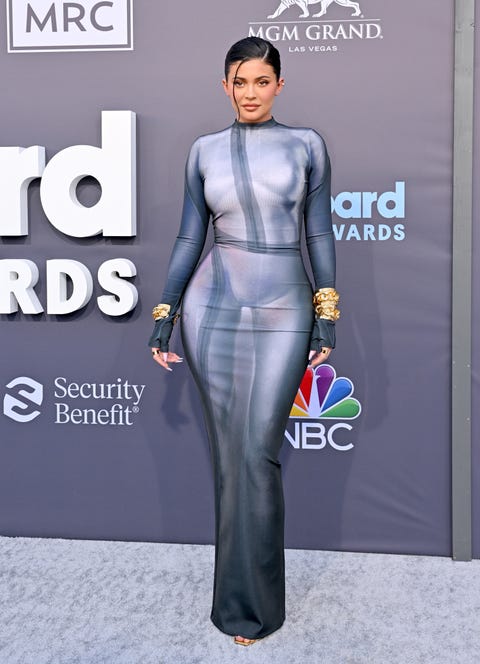 So, yeah, catsuits are officially back big time. As for Kylie's latest post, the cosmetics founder shared a set of mirror selfies on her Instagram grid, adding the caption, "mirror selfies just hit different."
In the pics, we can see her rocking a super tight black long-sleeved catsuit, with zipper detailing all the way down the front. She paired the look with an oversized baguette-style handbag and her signature XXL brunette locks. .
The 24-year-old followed up with a second glimpse at the outfit on TikTok, and you can see the look in live-action below:
This content is imported from TikTok. You may be able to find the same content in another format, or you may be able to find more information, at their web site.
Kylie's Insta followers were of course big fans of the look, with sister Kourtney Kardashian simply commenting a black heart, "🖤", emoji. Meanwhile, Kardashian pal Khadijah Haqq wrote, "It hit me ❤️."