Muhammad Ali
A Marine Who Learned Boxing in the Corps Delivered One of Muhammad Ali's Five Losses – and a Broken Jaw
In March 1964, boxer Cassius Clay announced his conversion to Islam and changed his name to Muhammad Ali after his famous defeat of Sonny Liston. At the same time, Ken Norton was in the Marine Corps, learning the ropes of a sport he came to love: boxing.
Norton was a high-performing athlete his entire life, excelling at track and field and football, among others. Boxing was no different. While serving as a signals intelligence Marine, he would rack up a 24-2 record, which made him one of the best fighters ever to come out of the Marine Corps.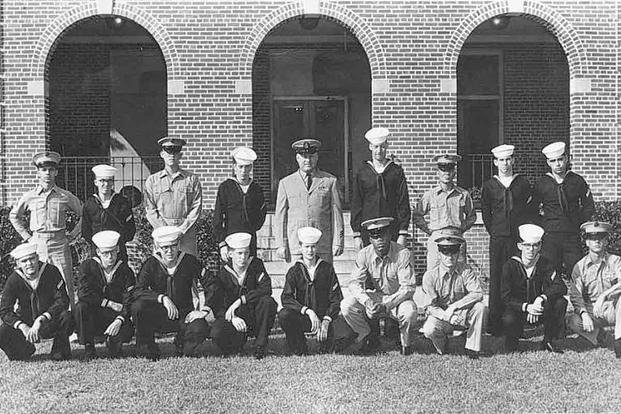 By the end of his boxing career, he boasted a 42-7-1 record with 33 knockouts. In a career that included knocking out undefeated Duane Bobick in 58 seconds at Madison Square Garden, sharing a ring with George Foreman and being named one of Ring Magazine's 50 Greatest Heavyweights, his most memorable moment came in 1973, when he delivered Muhammad Ali's second loss ever.
"I was concentrating so hard on trying to beat Norton, I was not aware of the pain. He was better than I thought," Ali would say of Norton.
Ali had famously refused to be drafted into the U.S. Army in 1967 and was convicted of violating the Selective Service Act. His boxing license was suspended, and he was stripped of the heavyweight title. The Supreme Court overturned the conviction, and by 1970, Ali was back in the ring.
Meanwhile, Norton was considered an up-and-comer, fighting other up-and-comers, most of them relatively unknown fighters. He was boxing legend Joe Frazier's sparring partner for a time and had the same trainer.
Norton fought Henry Clark during an Ali undercard match in 1972. Clark had an impressive record of his own, along with some high-profile opponents, including Liston. Norton beat Clark in that match, his most high-profile win to that date, which put him on Ali's radar.
Ali's comeback tour hit a speedbump in 1971 in the "Fight of the Century," when he was set to challenge heavyweight champion Joe Frazier at Madison Square Garden. The much-publicized fight was everything it was billed to be, with Ali's trademark smack talk building the fight up, and 15 rounds of two undefeated boxers giving it their best. Though Frazier handed Ali his first professional loss, Ali was far from done.
Norton, meanwhile, was less flashy but putting in the work all the same. Unless you were drawing thousands of people like Ali and Frazier, boxing didn't always pay well. Norton once quipped that a hot dog would be a gourmet meal for him and his son at this point in his career. But by the time he stepped into the ring with Ali, Norton was the sixth-ranked contender in the world.
Despite this ranking, Ali didn't appear to take the Marine Corps veteran seriously. In 1973, the year of his first fight with Ali, Norton turned 30 years old and was still a relatively unknown "ham-and-egger" — boxing slang for a fighter who doesn't have much fight in him. He had never beaten a Top 10 opponent and was entering the ring with an already-recognized boxing legend, even by Norton himself.
"The first time I fought Ali, I felt it was an honor just to be in the same ring as him," Norton later said.
Norton was physically ready for what was going to be the biggest fight of his career until that point. He was at the peak of fitness. His mental state was something else. Ali's signature pre-fight trash talk took its toll on Norton. He was called "Ken Somebody" by Sports Illustrated, and sportscaster Howard Cosell called him a "tailor-made" fall guy for Ali's climb back to the championship.
Ali's "easy target" was more than just physically prepared; he was mentally ready, too. He'd read a copy of "Think and Grow Rich" by Napoleon Hill, a book he would credit with changing his life forever. In Norton's mind, he could beat Ali, even if no one else thought so.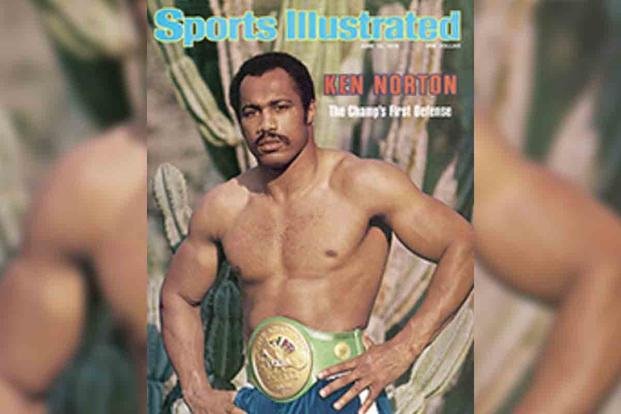 On March 31, 1973, Ken Norton returned to San Diego, where he'd first learned to box, to fight "The Greatest," Muhammad Ali. No one expected Norton to win the fight at the San Diego Sports Arena that night, and Ali was favored in 1-5 odds. Norton was about to turn into a boxing legend in his own right.
When the bell rang, Norton went on the offensive. His unorthodox fighting style made it difficult for Ali to time his movements or defend Norton's jabs. Over the course of 12 rounds, Norton took the fight to Ali, silencing "The Greatest" for the first time ever after breaking Ali's jaw in the ring.
Many believe it was the second round. Ali and his trainer say it was in the first round. Norton believes it happened in the 11th round. No matter when it happened, Ali's mouth filled with blood, and he was on the defensive against Norton for most of the fight. When the final bell rang, Norton was declared the winner in a split decision.
Norton's previous fight earned him a $300 purse. He received $50,000 for beating Ali. The two soon agreed to meet again, this time in Inglewood, California. Ali would prepare for the next fight with more determination.
"I only look at this as a spanking," Ali told Johnny Carson on "The Tonight Show" weeks after the fight. "This will make me be more serious, train harder and not take people for granted. … Norton better watch out, because musically speaking, if he doesn't see sharp, he's gonna be flat.
Norton would fight Ali a total of three times, with the third coming at Yankee Stadium in New York in 1976. The second fight was a close split decision the judges handed to Ali. The third match was also a close call given to Ali, but it was the one that most people watching (and Ali himself) believed that Norton actually won.
"Kenny's style is too difficult for me," Ali later said. "I can't beat him, and I sure don't want to fight him again. I honestly thought he beat me in Yankee Stadium, but the judges gave it to me, and I'm grateful to them."
Norton thought he was robbed of the win, too. Despite the two losses to Ali, his career was forever changed. He would fight until 1981, stepping into the ring with the likes of Foreman and Gerry Cooney. The Ring magazine would remember him as one of the 50 Greatest Heavyweights of All Time.
Before his death in 2013, Norton would be inducted into the World Boxing Hall of Fame, the International Boxing Hall of Fame, the United States Marine Corps Sports Hall of Fame and the World Boxing Council Hall of Fame.