The Undertaker
Vince McMahon Denied The Undertaker His Dream Match Against This Deceased WWE Legend at First Despite The Deadman Begging His Former Boss: "The Guy Moved Like a Cat"
The Undertaker has been one of the most popular pro wrestlers ever since his debut in WWF/WWE. He became a living legend, won several championships, and also maintained an undefeated streak of winning 21 years straight at WrestleMania.
During his career, he was involved in various feuds with some of the most well-known pro wrestlers. His feuds with Kane, Yokozuna, Edge, and Mick Foley are some of the most well-known ones. The Undertaker made his debut at the 1990 Survivor Series and instilled fear in his opponents from that day.
During the 'After The Bell' podcast, The Undertaker revealed various things about WWE Legend Yokozuna. When Graves took his name, The Undertaker became emotional. He recollected his time with Yokozuna as, "one of my most favorite times in the business."
Speaking further, The Deadman said, "Man, he was so awesome. I'll tell you a quick story. Business was down, and we were kind of on top. We were trying to hold everything together. Probably one of my most favorite times in the business because we were working against each other, and our crew was so tight-knit out of the arena together. We had really good times."
Vince McMahon denied The Deadman
However, The Undertaker also revealed how he once begged Vince McMahon for something but was denied by the former CEO. He said that he wanted to convince McMahon to let him be Yokozuna's first opponent. However, McMahon made The Deadman face Giant Gonzalez, while Yokozuna faced Lex Luger.
The Undertaker said, " Yoko, I'll never forget when he first came in. I'd seen him in Japan, working in Japan, and I'd heard he was coming in. And he was doing a dark match. I think it was Baltimore. So I wanted to go out and watch his dark match, not a tryout match, but before the show started. He was working with this guy, and Vince just happened to be standing there, so I came up. So Vince and I are kind of peeking through the curtain watching him work, and man, at 450 lbs, the guy moved like a cat."
The Phenom complimented Yokozuna's athleticism and how fast and swiftly a person of his size was moving. He then elaborated on when he begged McMahon to make him Yokozuna's opponent. He stated, "So I'm standing there and looking through the curtain, pull my head out and I said, 'Vince please. I'm begging you' because I had a few stinkers in a row. I said, 'please. Please let me work with him first.'"
However, McMahon denied it and said that he had other plans for him. The Undertaker then impersonated Vince McMahon and said, "Oh, you'll work with him, but I've got something else in mind for you right now,' and I kid you not, just so happens coming down the hall from the far end of the of the stage comes Giant Gonzalez. He goes, 'that's what I got in store for you.'"
Mark Calaway or The Undertaker, faced AJ Styles in his last match at WrestleMania 36 in a winning effort. Later, in the same year, he announced his retirement and was inducted into the 2022 WWE Hall of Fame by Vince McMahon.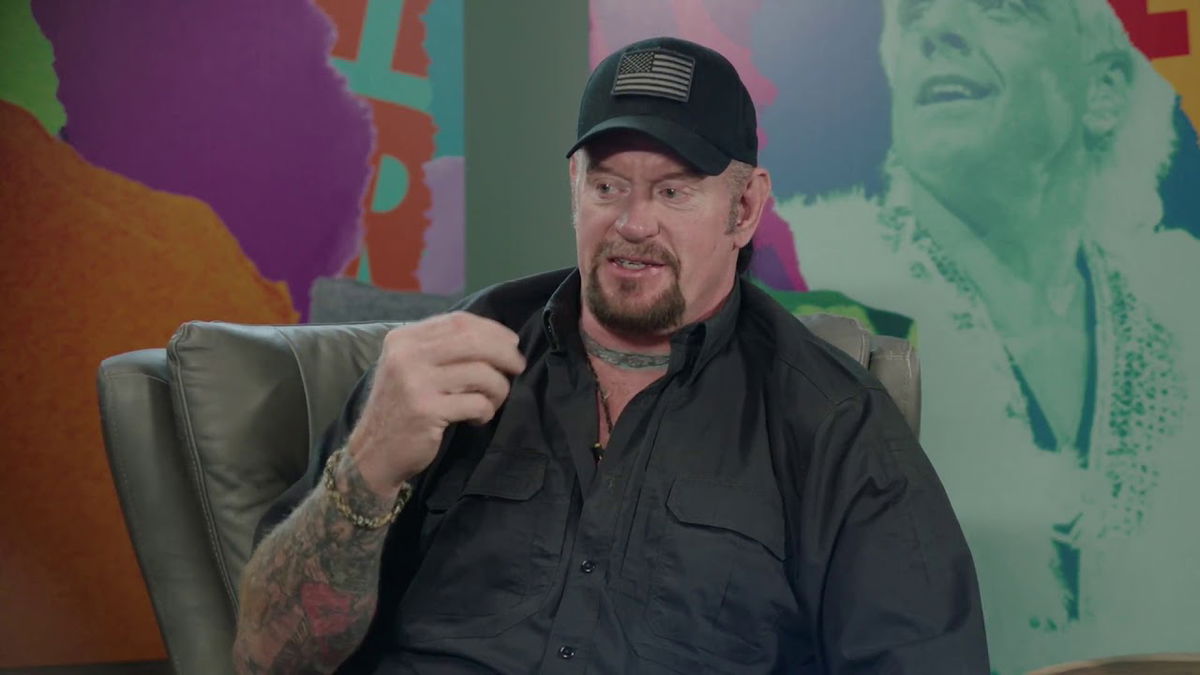 The Undertaker launched, 'The Undertaker 1 deadMAN Show' during the SummerSlam week. According to PWInsider, WWE is now coming up with various new plans to use the legend.