Muhammad Ali
"Shoved Him About Ten Feet": Arnold Schwarzenegger Once Smacked Boxing Legend Muhammad Ali Into the Wall on His Own Demand
Without a doubt, Arnold Schwarzenegger is considered one of the greatest bodybuilders of all time. Decades after his retirement, even today's gyms have Arnold's posters and quotes to motivate people. The multi-talented bodybuilder has had an impactful life, inspiring multiple generations of bodybuilders and action heroes.
Interestingly, while he was growing up, Arnold was big on boxing. In high school, Schwarzenegger would watch boxing matches at odd hours at the electronics store or listen to them on the radio. And, as fate would have it, Schwarzenegger later became good friends with the unquestionable boxing GOAT — Muhammad Ali.
Arnold Schwarzenegger recalls a quirky event with Muhammad Ali
Arnold Schwarzenegger has always been attached to the sporting world. He began with soccer as his primary sport, building his stamina and a chiseled physique. As he approached high school, Arnold developed a keen interest in boxing, owing to three-time Olympic champion Laszlo Papp. Since then, Schwarzenegger started following great boxers such as Muhammad Ali and Sonny Liston.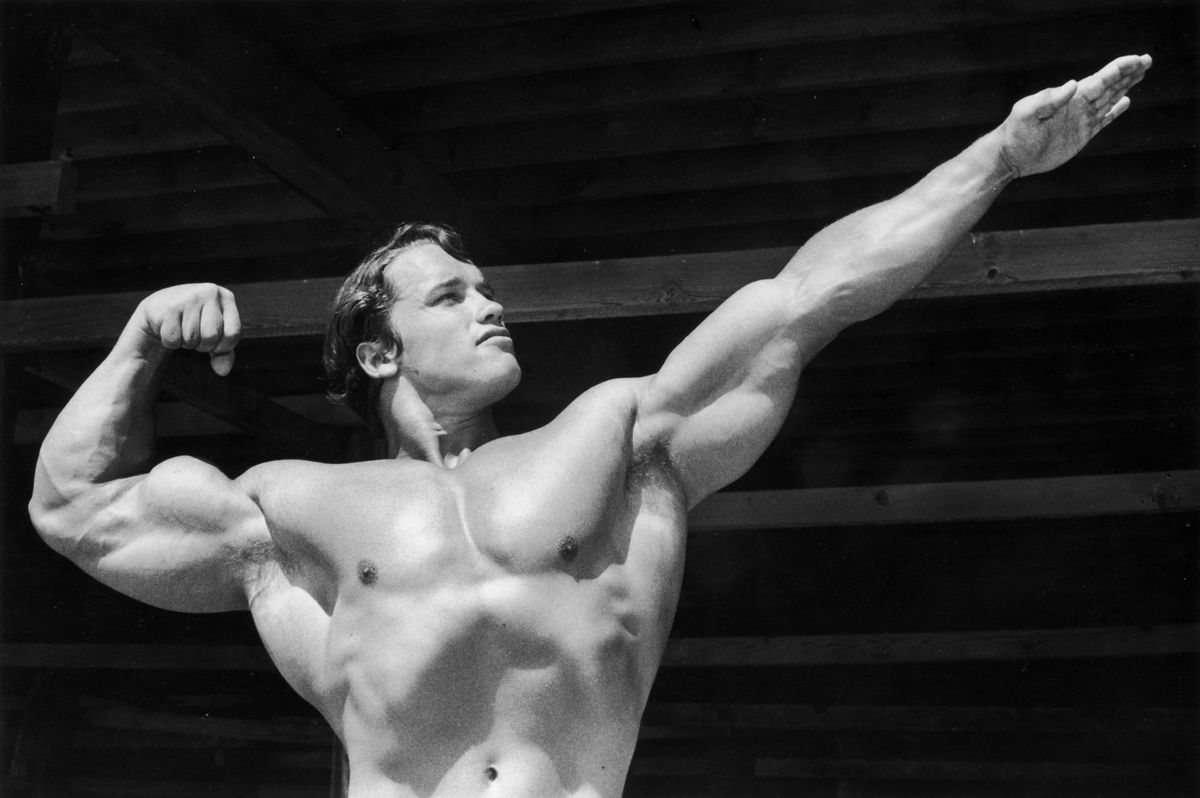 As Arnold grew older and became a popular on-screen personality, he became friends with Ali. Writing about their friendship in a newsletter, Arnold once recalled an intriguing incident involving Ali. He wrote, "We always ended up in green rooms of TV studios together, and at one point, we even auctioned off our watches together for our charities. I've never met someone like him." But the most unusual incident came later.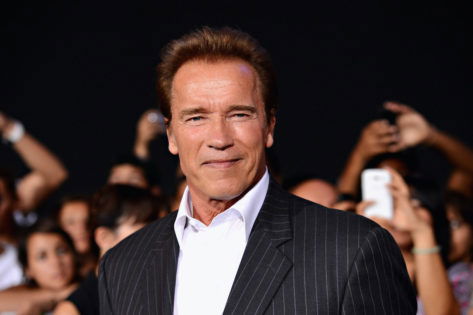 Arnold recalled a "strange request" made by Ali once. He wrote, "I remember one time in a green room for an interview, he asked me to push him against the wall to show his friends how strong I am." He added, "I shoved him about ten feet, he smacked into the wall, and he and all of his buddies got the biggest kick out of it."
When Arnold went head to head with another boxer
Over the years, Arnold has become one of the most popular personalities on the planet. Owing to the same, he has made friends with some of the most successful people in their respective fields. Talking about boxing, apart from Ali, Arnold also made friends with a few more legends of the sport.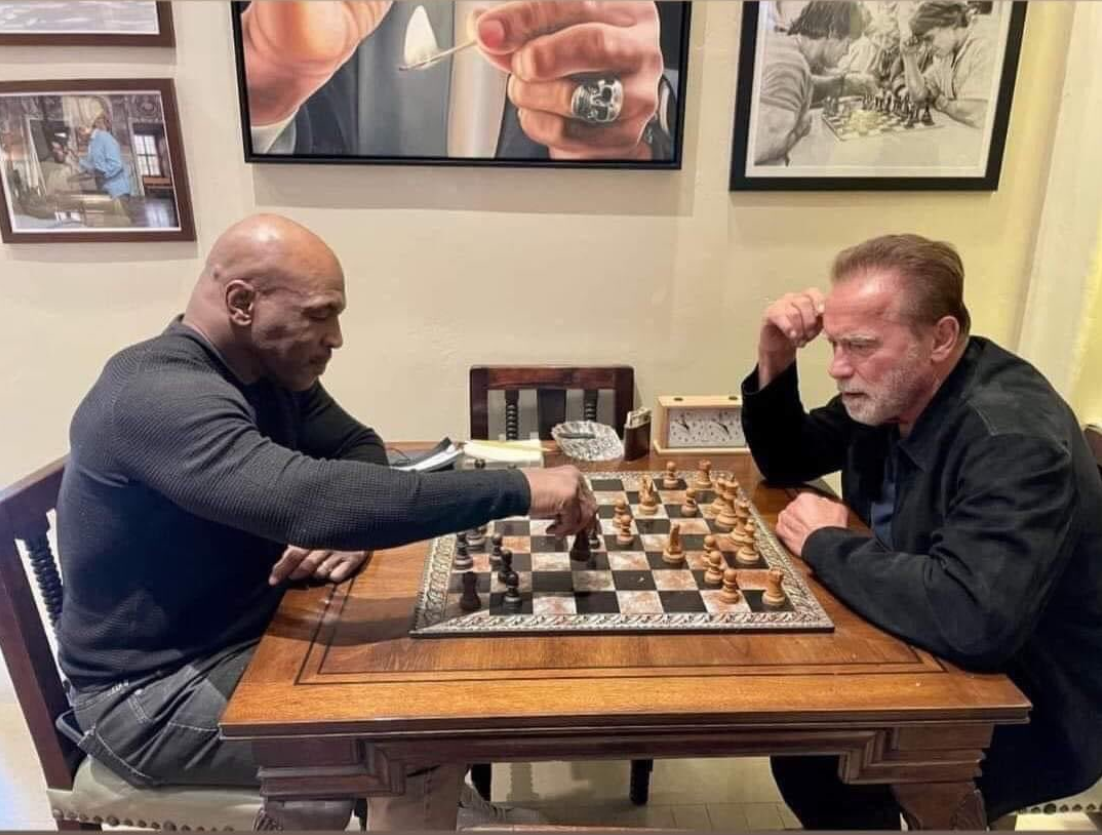 One name on the list is the feared boxer, Mike Tyson. The iconic bodybuilder once even went head to head with the boxer in a 1v1 match. But the match did not occur inside the ring. The two immersed themselves in a battle of wits with a game of chess. In a video filmed by UFC legend Henry Cejudo, the duo was seen playing chess. They even had a stop-clock on the side to make the game more professional.
Schwarzenegger has always been a man who loves sports. But it was heartwarming to see him and Tyson engage in a game of chess. The two icons distanced themselves from the hustle and bustle of their daily lives to sit down for a quiet game. An iconic moment indeed!