Mike Tyson
'DC Has Lost His Marbles': Fans Go Berserk as Cocky Daniel Cormier Showed No Respect to Boxing Legend Mike Tyson
Boxing great Mike Tyson is often regarded as the greatest boxer of all time. Notably, many fighters are compared to Tyson in a fighting sense. Although there have been many great fighters, no one could compare to Tyson's out-of-the-world knockouts. But former UFC fighter Daniel Cormier recently revealed his opinion about Tyson.
Daniel Cormier was recently in a conversation with ESPN MMA, where they talked about a variety of topics. As the conversation progressed, Cormier mentioned that he would be able to defeat Mike Tyson in a street fight.
He said, "In a street fight, I'm wrestling everybody. I'd wrestle him (Mike Tyson). In a street fight you grab bottles, you grab everything. I love Mike. Mike is my boy. I'd never raise a finger to him really."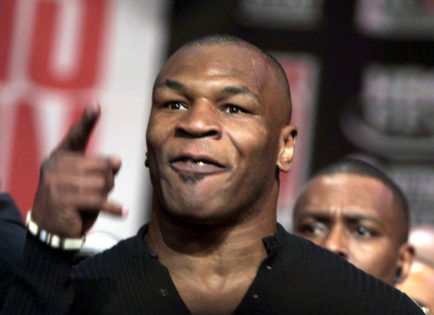 Well, both fighters have done great in their illustrious careers. Although Tyson is a boxer, and Cormier fought in the UFC. It is really difficult to decide who wins in a street fight.
Fans react to Daniel Cormier's remarks on defeating Mike Tyson
'The Baddest Man on the Planet' came from a bad neighbourhood from New York, which often led him to get involved in street fights. Furthermore, his boxing prowess made him the most feared person in the world. While Cormier also has several feathers in his cap, including his induction in the Hall of Fame. Reportedly, fans had some interesting observations to make about Cormier's remarks. Here are some of the best fan reactions on the subject.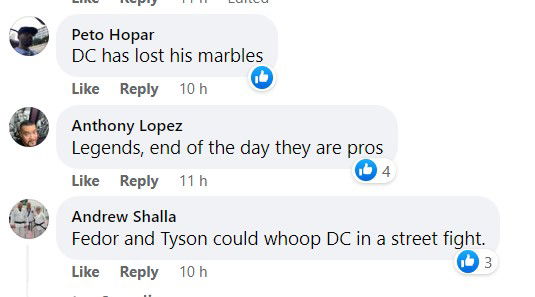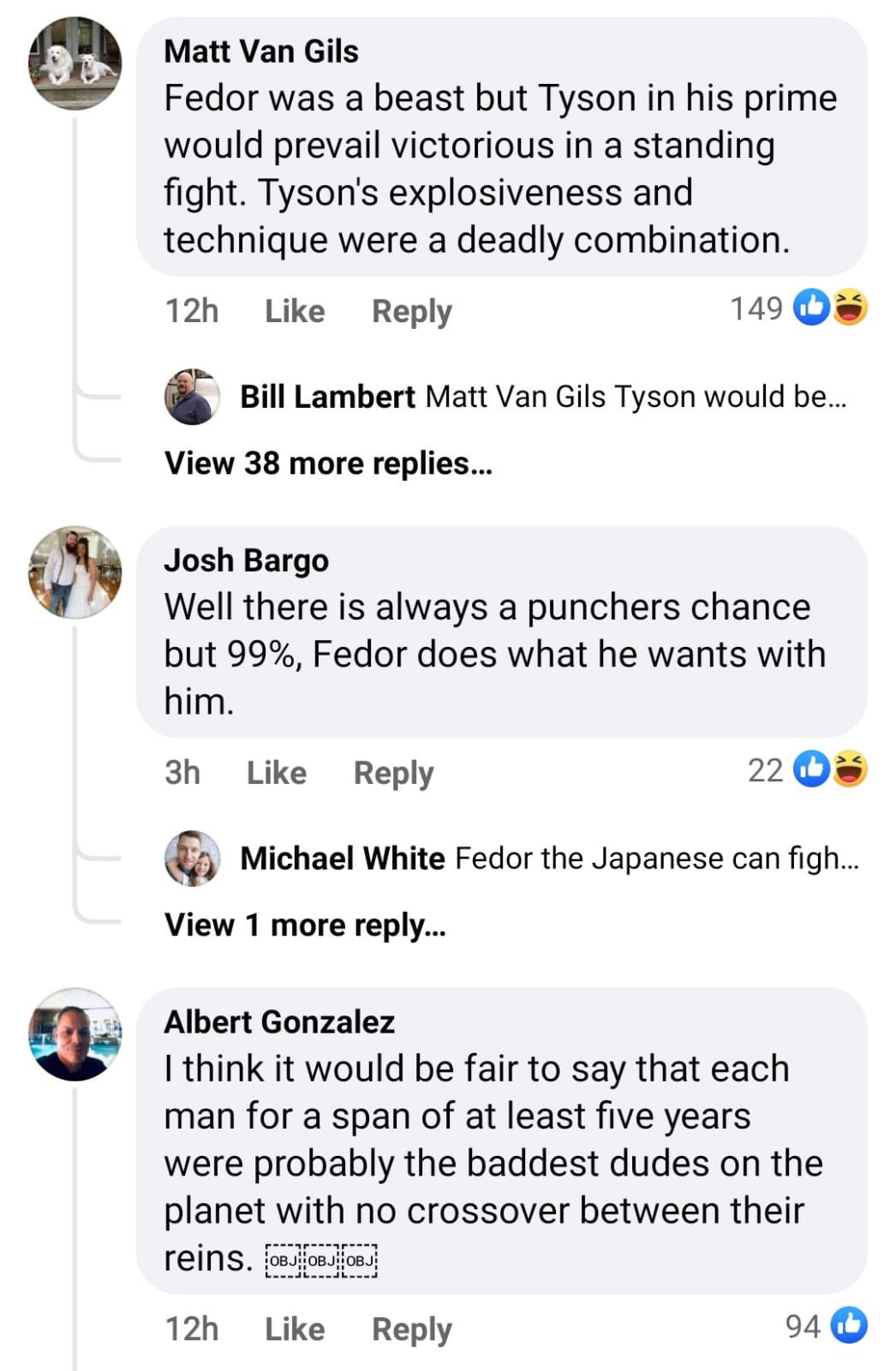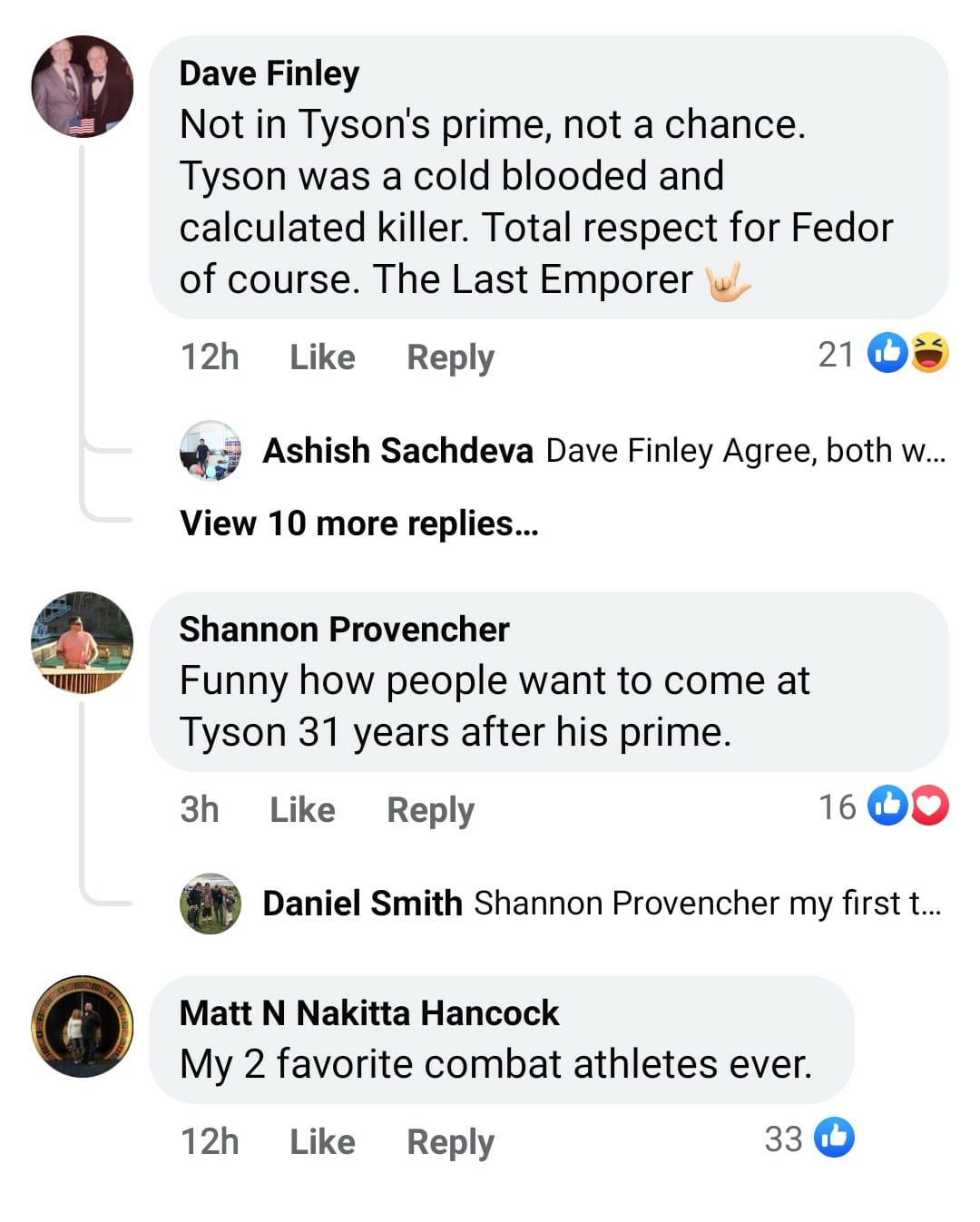 What is Mike Tyson doing currently?
'Iron Mike' took retirement from boxing in 2005. Since then, he has never been inside the squared circle except for his exhibition bout with Roy Jones Jr. Although many fans believed that Tyson outclassed Jones Jr., but it was announced as a draw.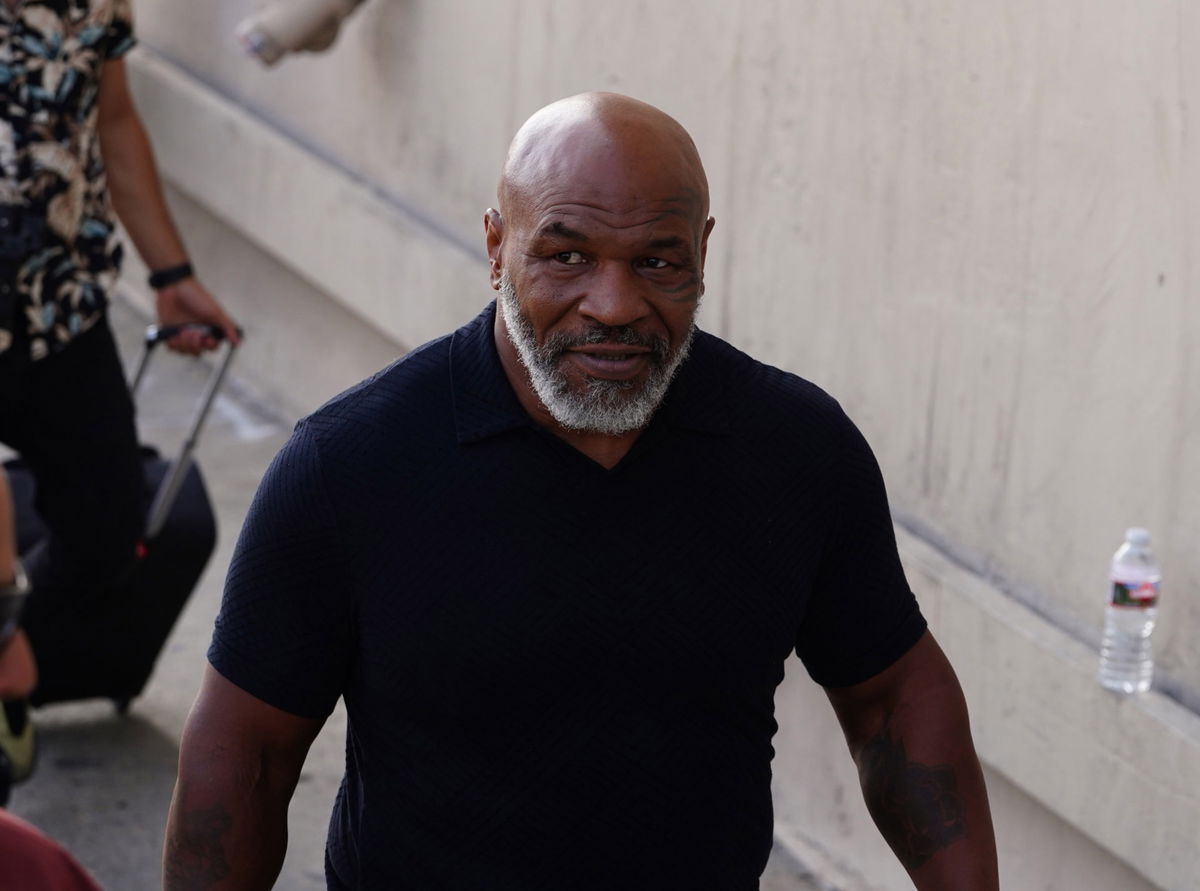 Currently, the veteran boxer hosts his own podcast, Hotboxin' with Mike Tyson, where he shares his wisdom and life lessons with fans. In addition, he also has his own cannabis business, named Tyson 2.0. 'The Kid Dynamite' is not the same as he was back in the day. He has turned into a more calm individual.