The Undertaker
Michelle McCool is Going to War With The Undertaker Possibly for the First Time Since Their Marriage in 2010
The Undertaker had a great professional life in WWE and is currently living the life he always wanted. He has been happily married to Michelle McCool for over 10 years and fans have seen them several times on TV and on their social media.
However, as per the recent posts of McCool, there is a war between her and The Phenom. Subsequently, the former Divas Champion wants to take the war to the next level.
A few hours ago, Michelle McCool shared a reel on her Instagram about the prank war with The Undertaker. In the reel, fans could see a scary doll rotating its neck 360 and uttering some recorded words in a frightening voice.
McCool is ready to scare Taker with this doll. She wrote, "Prank wars has officially begun!!!!! Didn't start it…will finish it! Love you @undertaker".
As Halloween is coming next month, The Deadman started the war with his wife first. Fans know Taker scared his opponents during his career but this time, he scared his wife with a doll of a zombie nurse.
The WWE legend shared the picture of the doll Taker kept outside the room at the door for McCool. She shared the picture on her Instagram story of Taker's doll. Clearly, The Undertaker started the war, and it seems McCool wants to take it to the next level.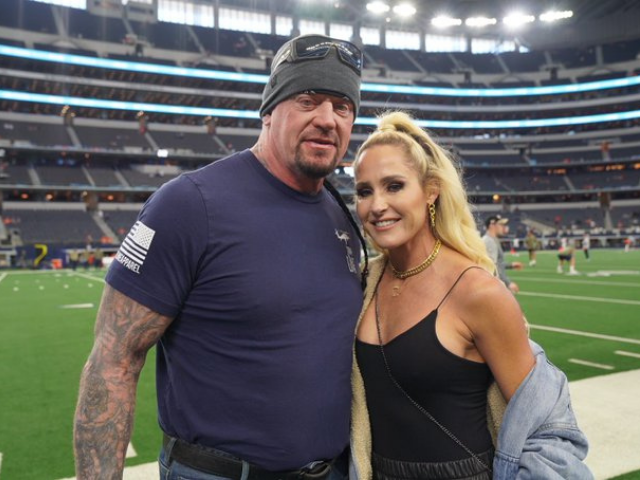 This is the start of the prank war between the WWE power couple. Until Halloween arrives, which is on 31st October, they both are going to find new ways to scare each other.
Thus, for fans, it is fascinating to see how they prank each other.
The Undertaker: Michelle McCool had major concerns about his retirement
For three decades, Mark Calway lived behind the shadows of The Undertaker to keep the mysticism of the character alive. Over the years, he embraced the character and picked a few traits of The Deadman in real life, too.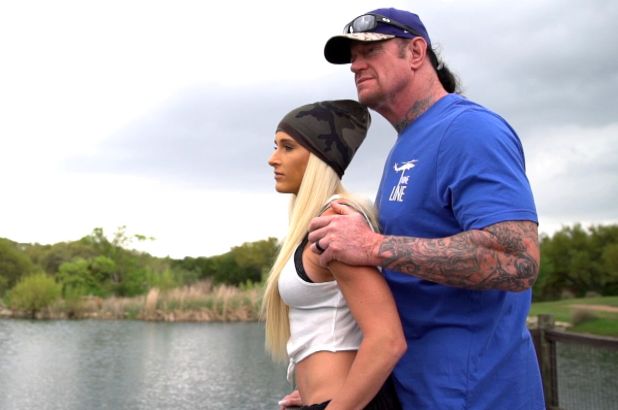 Upon Taker's retirement, Michelle McCool had concerns about what he would do next. The Phenom had made a wrestling career in 30 years and didn't go into any other field.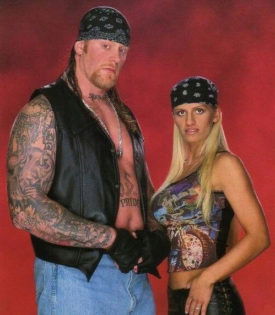 McCool on WWE Legends Biography Live–The Undertaker said, "I knew that gonna be hard for him. That's the scary thing. Who am I as Mark Calaway, the person, or where do I go from here? Wrestling is all he's done and all he's known for 30+ years". 
However, with his wife's support, Taker is doing great and enjoying family life. Moreover, he is under a special legends contract with WWE, which allows him to represent the company at various events. Also, he has his own show, which is announced ahead of major WWE events.