Anthony Joshua
It's claimed Tyson Fury vs Anthony Joshua won't happen, but by whom?
More and more rumors of the heavyweight fight will not happen
One of the most anticipated fights for all boxing fans is the possibility of Tyson Fury and Anthony Joshua fighting for heavyweight supremacy, but everything indicates that this will not be possible, although there is an endless war of declarations.
Eddie Hearn denies any possibility of a fight between Fury and Joshua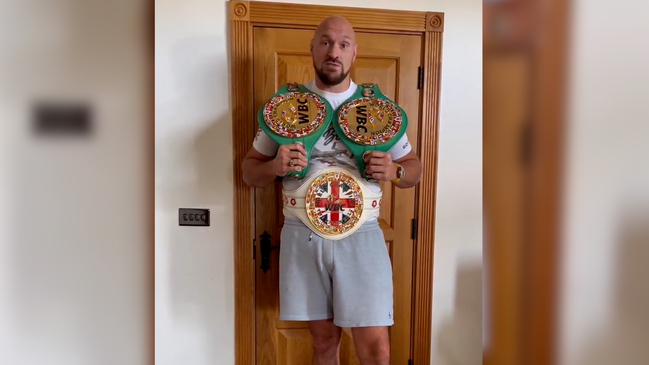 "As far as we're concerned, the fight is out of the question because the two deadlines Fury gave," Eddie Hearn confessed in an interview with the YouTube channel, IFL TV. "The Monday deadline came out of nowhere and we sent our contract response, but we didn't get a response."
Tyson Fury delivered an ultimatum to Joshua
The war has been raging in recent weeks, with Tyson Fury even giving Joshua an ultimatum to sign the contract, and that deadline expired last Monday. But it was Hearn himself who confessed that Fury was still holding talks and negotiations.
"They talked about putting his partner in as a mediator and that doesn't work here. After that Tyson comes out and puts Wednesday as another deadline and in the end we didn't sign anything. I think it's impossible because that date has already passed and I haven't heard anything from them since then," the boxing promoter cut short.
Fury vs Joshua in serious risk?
Eddie Hearn spoke in that interview about the possibility of Fury and Joshua contesting the heavyweight belts, and his answer was blunt. "People talk about us putting up barriers, but that's false. We think Fury is not going to fight Joshua. We learned that on Friday (Dereck) Chisora received a contract."