The Undertaker
"Excuse Me": WWE Legend Claims He Stopped Vince McMahon From Ruining The Undertaker
The Undertaker is arguably one of the biggest entities in all of sports entertainment. With an illustrious career spanning a massive 30 years, he has made a huge contribution. The Deadman is regarded as a legend in wrestling. He made his debut at Survivor Series in 1990. Additionally, The Undertaker wrestled his last match at WrestleMania 36 against AJ Styles.
After making a shift from WCW to WWE, Mark Calaway, aka The Undertaker, underwent a massive character change. Known as the, 'Mean' Mark Callous in WCW, he was transformed into The Undertaker. However, due to some events, it did not stick.
The Undertaker became a terror in the company. His eerie presence and terrifying aura were enough to scare the living wits out of his opponents.
Over the course of his career, The Phenom faced off against a variety of opponents, among which some of the notable ones were, Jake 'The Snake Roberts', Triple H, Shawn Michaels, and Brock Lesnar among others. During the latest 'DDP Snake Pit' podcast, Jake Roberts spoke about when WWE's Vince McMahon wanted to change The Undertaker's gimmick.
This did not sit well with Roberts, who argued against it.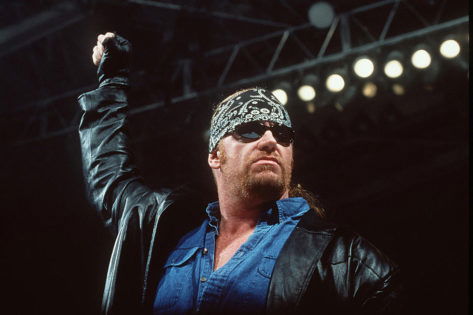 He said, "I'm old school, I like the first one. I know I was in a meeting with Undertaker and Vince and creative. And they were talking about changing his [Undertaker's] character. And I asked, 'Excuse me. I have one question. Is it not working anymore?"
Further, Roberts did not hold back against McMahon and made his opinion known. However, Roberts did not unveil the changes McMahon talked about, but instead, he revealed more about his own statement against the character shift. He continued, "If it's not broke, don't fix it. Leave it the f*ck alone."
He did not agree that a change was needed.
An update on The Undertaker's Undertaker 1 deadMan Show
The Undertaker had one of the most illustrious WWE careers, which lasted nearly three decades. Over these years, he underwent a few shifts in character, like his Deadman persona, his 'American Badass' character, and the infamous Ministry of Darkness cult personality. Hence, it wouldn't be wrong to say that he tasted immense success.
Additionally, while he has retired, he still continues to be an important figure when it comes to pro wrestling.
After his retirement, The Deadman is now keeping himself busy with the 'Undertaker 1 deadMan Shows'. After a successful string of events, the latest ticket details have been revealed.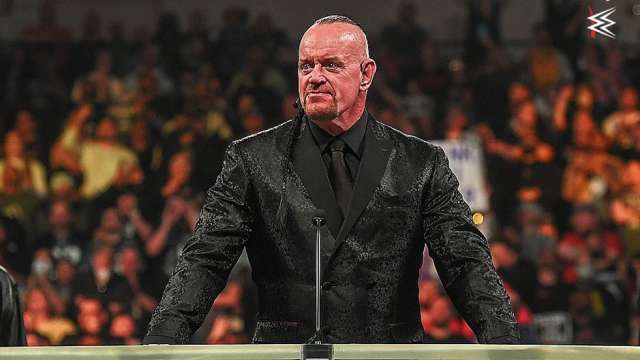 As per 'Fightful', the upcoming show has been scheduled for Friday at in Philadelphia, Pennsylvania. And the tickets have already been sold out. The event is supposed to take place during the Extreme Rules weekend.
What do you think about The Undertaker's long WWE career?