The Undertaker
"You May See Him on TV and Think..": The Undertaker Once Cleared a Major Misconception About His "Friend" Vince McMahon
The Undertaker's illustrious career in WWE has spanned over three decades. It's a long time for a superstar to remain, that too, at the top, of show business. Even though many pro wrestlers continue to perform till their late 50s, having a constant fan following like Taker is no joke. That is why the fans always take The Deadman's statements seriously.
The Phenom once made a stunning revelation about Vince McMahon back in 2019. In an exclusive interview with Ed Young, he clarified a perception about the head honcho McMahon. Mr. McMahon has always appeared as the heel in the storyline of WWE. Along with that, he had done some unimaginable things for the kayfabe and the product, which makes some think if he is actually a bad guy.
But The Undertaker denied all the myths about Vince McMahon and stated that he is a good guy. "He's awesome. You may see him on TV and think, man, I do not like that guy, but he is awesome. He wouldn't ask anybody to do anything that he wouldn't do. He's really built an empire from hard work and dedication and energy," said Taker.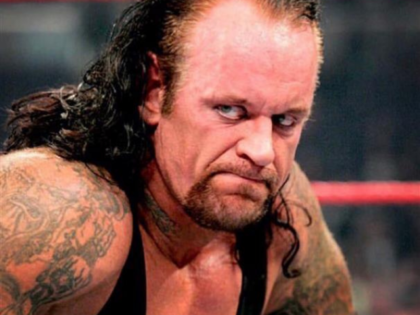 The Deadman also praised the leadership quality of Vince McMahon. "When you see that man and what he puts into it, you feel 'Well, I at least have to try to match that.' He's an awesome leader. I call him boss, but we're like friends now than we are employees and company owners."
Vince McMahon and The Undertaker's friendship
The Undertaker has called Vince McMahon his friend, and he was there since Undertaker's day 1 in WWF. Even one of the persons behind The Deadman's gimmick was Mr. McMahon.
The Undertaker and Vince McMahon had a close bond. Unlike most of the pro wrestlers, Taker never left the WWE promotion to join any other company. The Deadman has been loyal to the product since the day he joined. Maybe that's the reason McMahon took special care to induct and pay tribute to The Undertaker into the WWE Hall of Fame in April 2022.
The rift-offs in kayfabe and the backstage friendship of these WWE icons show us that everything is made to become believable in pro wrestling. It's hard to know the difference sometimes between reality and fantasy. But that's the beauty of it as well.