Manny Pacquiao
"Not Like Some Punch and Run Delusion Fighter": Fans Slam Floyd Mayweather While Legend Killer Manny Pacquiao Beats Up His Opponents in Viral Clip
If Manny Pacquiao had to be compared to a lens through which one beheld boxing, one would encounter a controlled yet unshackled flurry of movements occupying space and time inside the ring. Constantly pivoting, initiating, and launching a dozen of punches as permitted by opportunities, Pacquiao certainly seemed relentless in his heydays. Concerning most of his opponents, the only thing predictable about Pacquiao was his unpredictability.
In 2015, with three welterweight titles on the line, Pacquiao faced Floyd Mayweather Jr. in the ring. The duo fought for 12 scheduled rounds culminating in Mayweather winning the fight via UD. Recently, a brief compilation of Pacquiao dealing with Oscar De La Hoya, Miguel Cotto, and Erik Morales went viral reminding fans yet again about Pacquiao's impressive skills. While some praised his boxing, others took a jab at 'TBE'.
Fans react as Floyd Mayweather's rival Manny Pacquiao defeats legends in boxing
As soon as the official Facebook account of Top Rank Boxing shared the video, several people reacted to it. In the brief clip, the Filipino is seen against Oscar De La Hoya, Miguel Cotto, and Erik Morales inside the boxing ring.
A user named Leolito Adim commented, "Manny Pacquiao during his prime used to beat a legend. And now that he is a legend still used to beat the prime💪💪💪". However, in sharp contrast with Mayweather, Erick Aricheta Braga added, "Manny beat up his opponent that's the difference! not like some punch and run delusion fighter who just want to preserve his 50-0″.
Meanwhile, having seen the clip, a fan named Dominco Vicente is of the opinion that "Floyd Mayweather is not only a boxer but the best runner" that he has ever seen.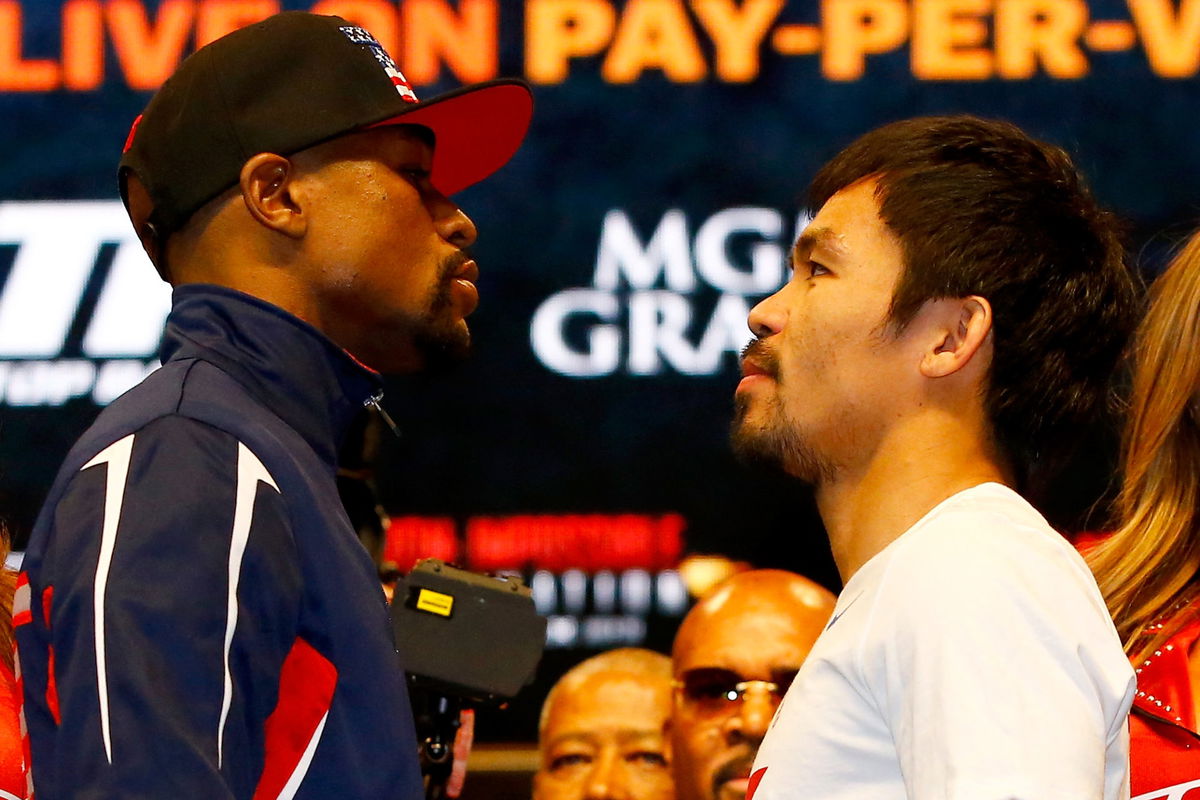 Meanwhile, Ola Ray Laguda joked by saying, "Until Marqueez switches off his light. I heard that the ref is still counting 🤣🤣🤣🤣". Leonardo Lopez added, "Manny Pacquiao is the ultimate champion, the only 8th-division, World champion 🏆🏆".
Likewise, Mac Fran said, "The hardest-working man in the boxing ring. Only once did he not get us up out [of] our chairs and that's the night Mayweather ran from him." Interestingly, Pacquiao might make his return against Conner Benn in boxing.