Muhammad Ali
"Wonderful moment of respect" – Boris Becker shares a throwback video of Muhammad Ali saying Mike Tyson could defeat him in his prime
Boris Becker recently shared an interview snippet of boxing legends Muhammad Ali and Mike Tyson. In the clip, Ali stated that if he and Tyson were to fight, Iron Mike would emerge victorious.
The interview dates back to 1989 when boxing legends Muhammad Ali, Mike Tyson and Sugar Ray Leonard appeared on the 'Arsenio Hall Show'.
Hall asked if Ali, who had already retired in 1981, would win a hypothetical match between Ali in his prime and Tyson, who had turned pro in 1985. Ali pointed to Tyson and went on to say that although he was quick in the ring, Tyson had some serious knockout power.
"I was so fast but if he hit me (acts as if he is knocked out) that's if he catches me," Ali stated.
Tyson, who was flattered by the answer, did not agree with Ali's statement. He proceeded to say that although he knew he was great, he would not have taken down the legend.
"By no means, I am vain, I know I am great but can I tell you something, in this situation every head must bow, every tongue must confess, this is the greatest of all time," Tyson concluded.
The video caught the attention of the former World No. 1 Boris Becker, who was also overwhelmed by the mutual respect between the two legends. He took to Instagram to share the video.
"Wonderful moment of respect," Becker captioned the story.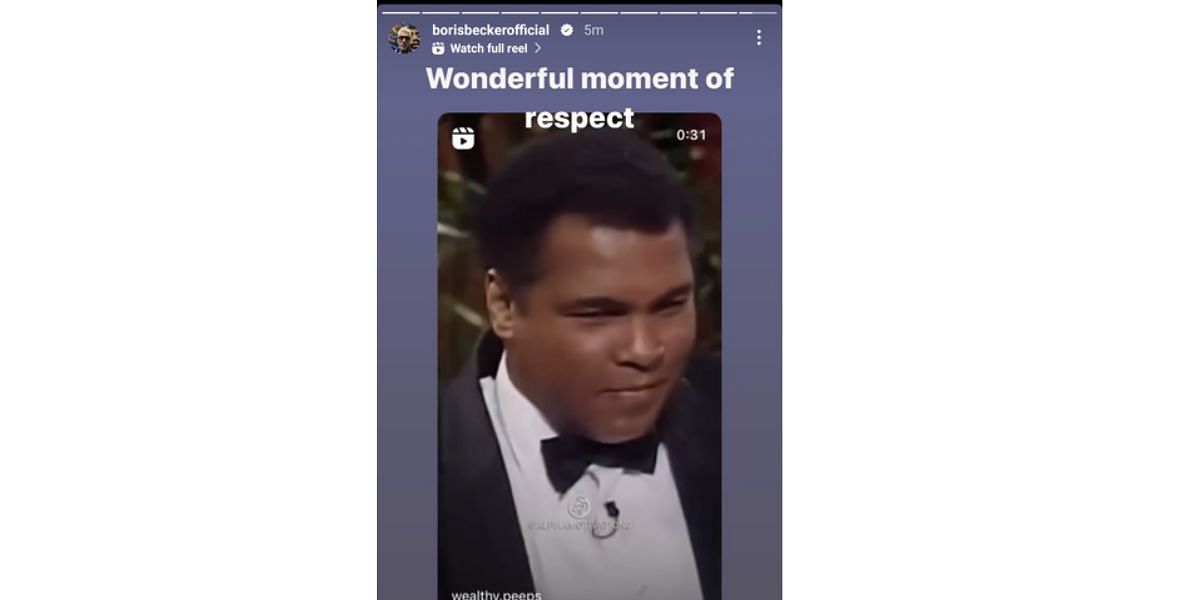 A look at Boris Becker's best career moments in tennis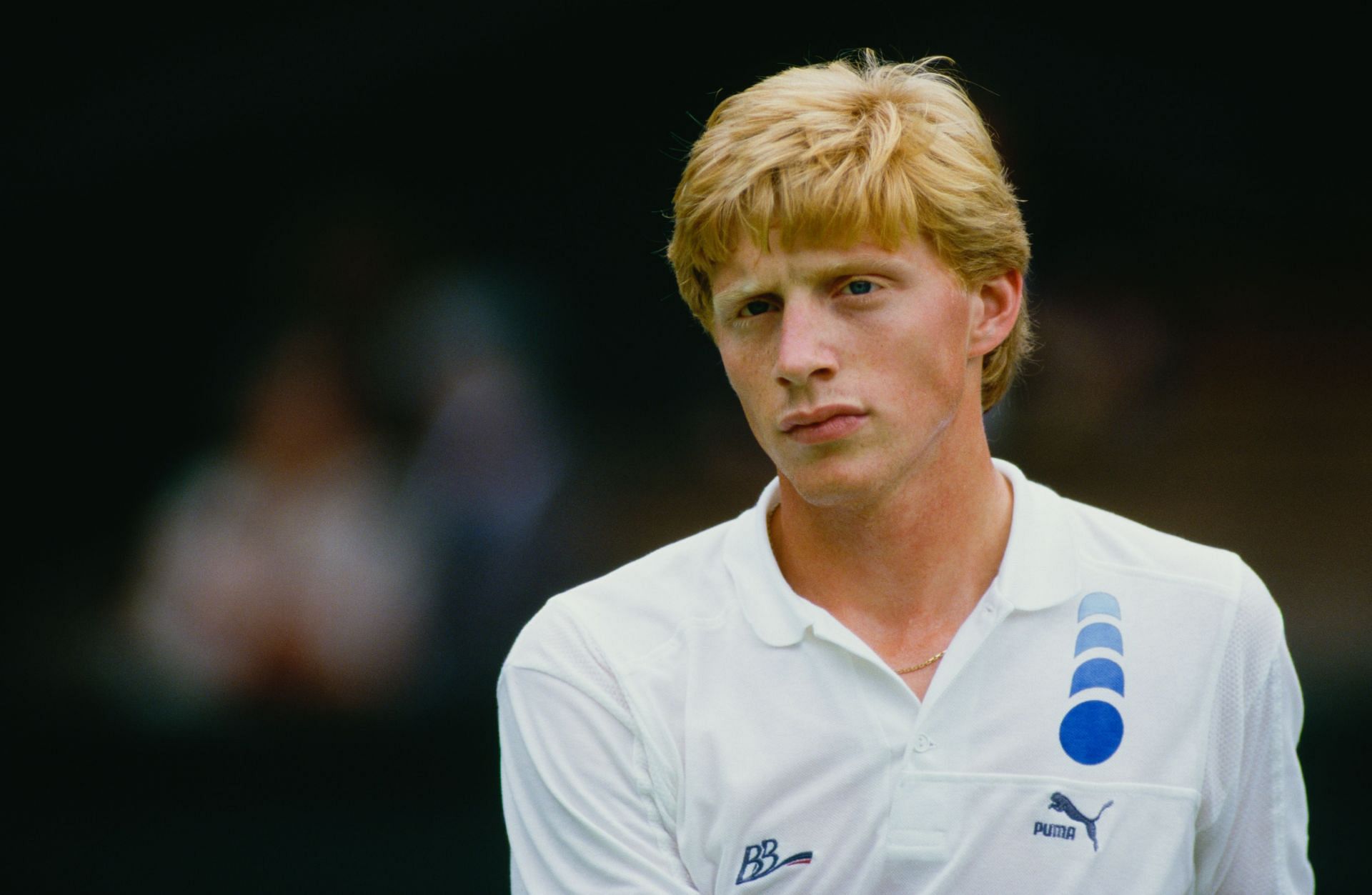 German tennis player Boris Becker is a former World No. 1 and a six-time Grand Slam Champion. Becker, who turned pro in 1984, has won nine singles and 15 doubles titles in his career, six of which are Grand Slams.
Becker's triumph at the 1985 Wimbledon at the age of 17 made him the first unseeded player to win the trophy, the first German to win a Grand Slam title and the youngest-ever player to win a Major. He successfully defended his title at Wimbledon in 1986 against Ivan Lendl and also went on to win Wimbledon again in 1989 against Stefan Edberg.
Becker has also won the Australian Open twice, once in 1991 and then again in 1996. The German has also triumphed at the US Open by winning there in 1989 against Ivan Lendl. He fell short of a Career Slam as he was never able to lift the French Open trophy.
Becker made it to the semi-finals of the French Major thrice – 1987,1989 and 1991.