The Undertaker
"The Hokiest Thing Ever" – WWE's Non Stop Actions Against The Undertaker Became a Turning Point In Dwayne Johnson's Career
Dwayne Johnson has had a pretty iconic wrestling career. Ever since 1996, The Rock has never disappointed his fans. The WWE legend has fought several Hall of Famers in the past in the ring. These fights have led to memorable moments over the years. At times, even these legendary wrestlers remember Johnson for the moments he shared with them.
In a recent online interview, The Undertaker explained how this one time, Johnson had planned a whole innovative move just to break him apart. The Hall of Famer now recalls and laughs at the situation.
Hall of Famer talks about Dwayne Johnson
The Undertaker is among the most respected wrestlers of all time. He recently brought up Johnson in the conversation and talked about an old memorable moment. The Undertaker always took great care to maintain his character even outside of WWE and kept his gimmick protected for the most part throughout his career. Such was his seriousness regarding kayfabe that many wrestlers tried to get him to break character.
Dwayne Johnson was no exception to this. Chris Van Vliet, the interviewer, asked Taker, "the genesis of the people's elbow was The Rock creating this ridiculous move to try to get you to break. Do you remember that?" To this question, Undertaker was struck by nostalgia.
"I always thought that was the hokiest thing ever. Iconic, right? And always to get me to laugh," replied The Phenom. It is more than just wholesome to see an old rival remembering his opponent with a good laugh. Calaway then even went on to explain the context of the 'People's elbow'.
Why was Dwayne Johnson dropping an elbow?
The iconic People's elbow was set up by none other than the Black Adam actor himself. The reason he did this was not just because he's creative but also something deeper than that. During Taker's peak time, many within WWE tried to make 'Taker break his character.
This made for an intense yet entertaining competition. "There was such a time period there where I think that the company's goal was to who could get me to break. I mean it was non-stop," said the Hall of Famer.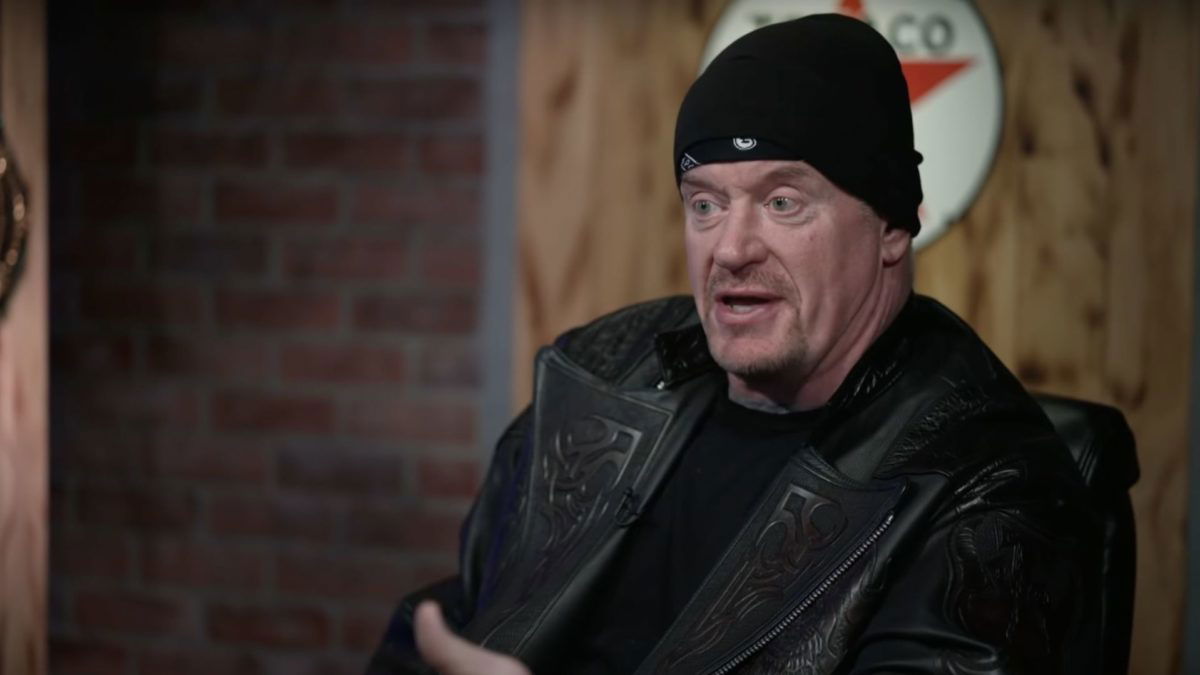 Out of all, the most iconic move that Taker remembers is that of The Rock. After all, it became immensely associated with the world of wrestling and WWE in particular. Although the Hollywood actor doesn't wrestle much now, his iconic moves are hard to forget.