The Undertaker
History Made As The Undertaker's Deceased Friend Is Announced For This Year's WWE Hall of Fame Induction
With WrestleMania season in full swing, one of the key events stops before the actual event is the WWE Hall of Fame which recognizes the achievements of the industry's greats. A number of names have been announced as inductees at this year's ceremony and the latest entry into the Hall is a former referee.
Tim White, who passed away last year, spent nearly 27 years in WWE, with most of his tenure coming as a referee having joined the promotion in 1982. He was initially joined as Andre the Giant's agent and later became a full-time referee. WWE announced White as its last inductee into the Hall of Fame this year.
Tim White enters the Hall of Fame as a Warrior
WWE announced on The Bump that White will be the final inductee into its Hall of Fame class of 2023 as the recipient of the Warrior Award. He joins legendary names such as The Great Muta and Rey Mysterio to be inducted into the Hall of Fame this year.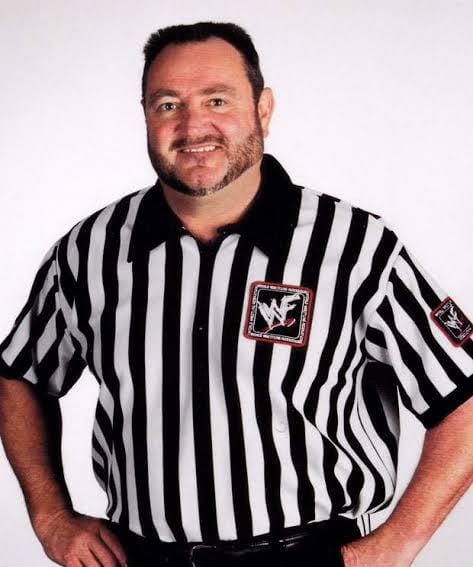 It's rare for referees to be given such recognition in pro wrestling, which goes to show the stature of White. This induction will make him the first Hall of Famer referee. Tim White officiated numerous matches across his referring career, with the most iconic among them being the infamous Hell in a Cell match between The Undertaker and Mankind at King of the Ring in 1998.
In fact, he shared a close bond with The Phenom and his family, with Taker's wife Michelle McCool pinning an emotional message on his passing last year.
Tim White's WWE legacy
White was usually a referee for the big occasion and officiated many main event matches. His full-time referring career began in 1993 and he became one of the key officials wearing black and white stripes. Although he never actually wrestled, his career as a referee was curtailed due to the two injuries he suffered.
The first came when he was officiating another Hell in a Cell match, this time between Triple H and Chris Jericho at Judgement Day in 2002. White suffered a shoulder injury during the match and decided to stay away from the ring after. Two years later he made his return to WWE to officiate another Jericho match at WrestleMania XX against Christian but unfortunately aggravated his injury during the final three count of the match and had to retire afterward.
After his retirement, he worked as a backstage agent for the promotion till 2009 when he was released. WWE's decision to pick White as its first pure referee to go into the Hall of Fame speaks volumes of his stature in the company, which has seen some notable officials over the years. While Theodore Long did work as a referee and was inducted into the Hall of Fame in 2017, it was more 0f a recognition for his other roles as an on-screen character.
Tim White will posthumously join other Warrior Awardees such as journalist Joan Lunden, WWE star Titus O'Neil, Connor Michalek, and former American football defensive tackle Eric LeGrand. White passed away last year at the age of 68 and WWE has decided to honor his legacy this year at the Hall of Fame.