Manny Pacquiao
Manny Pacquiao plotting path back to competitive boxing, Conor Benn fight on the horizon
More than a year since his retirement, boxing legend Manny Pacquiao announced he's plotting a return to the sport and wants to fight for a world title again.
After calling it quits on the professional boxing circuit, the Filipino icon has remained active with exhibition fights, with his next in Japan on July 29.
However, he confirmed during an event in his native country that he has engaged in negotiations for an official match up either in October or November.
"I missed boxing. I'm okay with exhibitions. But for me, as a boxer, you want to be a world champion again," Pacquiao said.
"There is still that dream to return to boxing. Right now, I'm focused on training and conditioning so I will not lose my speed and power."
Pacquiao announced his retirement after he relinquished his WBA welterweight belt to Cuban challenger Yordenis Ugas in August 2021.
After losing the 2022 national elections, the eight-division world champion returned to the fight game, and defeated Korean martial artist DK Yoo by unanimous decision in a December exhibition bout.
A report by ESPN earlier this month stated Pacquiao is in line for a fight against undefeated British boxer Conor Benn, who was cleared of doping by the WBC.
Pacquiao, 44, refused to name his next opponent but said he was in great shape and has maintained a healthy diet which has helped him maintain his athleticism.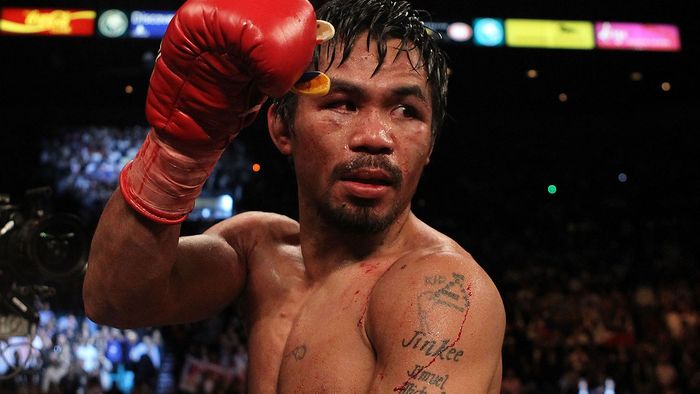 "We're still negotiating right now so I do not want to pre-empt it," he said.
"For someone my age, I'm still moving like [I'm] 30 years old, 20 years old. This is a grace from God, amazing grace."
MP Promotions President Sean Gibbons told ESPN, Pacquiao felt he still had what it took to be a force in boxing.
"He retired for a minute to run for President of the Philippines, where he took a respectful third place," said Gibbons.
"And after that he felt that his retirement was due to running for president, and now that [he wasn't elected], he wants to fight again and feels like he can do it at the highest level.
"Manny is an all-time great and he feels like he still has a lot of fight left in him and he still wants to compete at the highest level.
"And this fight [vs. Benn] was presented to him by Eddie Hearn, and he agreed. Ball is in Eddie Hearn's court. Pacquiao ready to go."