Muhammad Ali
The great Rocky Marciano did not think Muhammad Ali would be good for boxing
Rocky Marciano and Muhammad Ali are perhaps the two biggest names to ever come out of the squared circle. The two master pugilists are known today for their incredible legacies inside and outside of the ring. Marciano for his achievements at heavyweight despite his short stature and Ali for being a record 3-time heavyweight champion and much much more. It may come as a surprise to many, that Marciano was not so positive about the impact Ali would have on the sport.
Back in 1966, Marciano gave an interview to an Australian Television network during the peak of the controversy surrounding Ali. Back then he was still trying to get rid of the burden of his "slave name" Cassius Clay. At the start of the interview itself, Marciano revealed that he was incredibly impressed by Ali but was certain that he would end up serving his draft.
Expressing his opinion on Ali knocking out Brian London earlier that day, Marciano said, "Really this was not a fight of importance, I think it's what Cassius Clay himself calls the bum of the month club." Marciano believed Ali simply wanted to get as many fights under his belt before he has drafted into the army something he was certain about.
He was later asked if he himself would have triumphed over the Ali who knocked out Sonny Liston. Marciano felt the fight would be very similar to that of his against Joe Louis. Describing Ali as a "Perfect Opponent" he said, "He's tall, he's big, he's rangy, he's on the style of a Joe Louis, I'm talking about physicality now, he has the same abilities" Marciano then said Ali had all the ingredients to be a great fighter but only time would tell.
Marciano was then asked for his opinion on of Ali would have a net positive or negative impact on the sport of boxing. "Yes and No. In the beginning, yes", replied Marciano without a second thought detailing on how a lot of non-boxing fans tuned in because of the " Loudmouth " that was Ali. He laid particular praise on Ali for having the mystic ability to predict the exact round he'd be ending the fight in saying, "I never had that confidence"
However, Marciano was turned off by Ali's later stances. "He overdid it, he talked a little bit too much, a little bit too long and he talked about the wrong things and when he bought his religion into the picture it sort of changed the entire setup of boxing", said Marciano as he declared that for the two years prior, Ali had been bad for boxing.
Related: Breaking Bones and Hitting Tones: Muhammad Ali bought out his singing chops and shined in a memorable Broadway Musical
Why Rocky Marciano was wrong about Muhammad Ali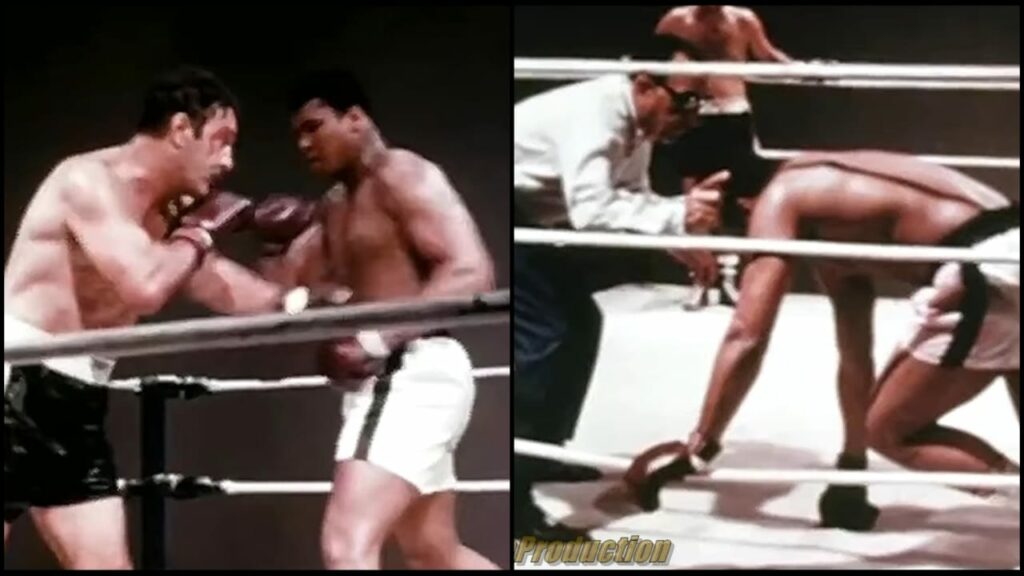 While Marciano had the gift of having granite for a chin, what he lacked was the gift of hindsight. Firstly he'd be entirely wrong about his belief that Ali would end up serving in the war, a testament to his faith in the things he stood for. We can't blame Marciano for that as he simply would have no idea that the loudmouth 24-year-old would never stop talking until the physical ability to do so was taken away from him.
Ali would decline the draft and ended up serving a three-year suspension from boxing. The tumultuous route he had to take in order to get back to his title is what added to his extraordinary aura. Doing it by knocking out one of the hardest hitters ever in George Foreman only made Ali's accomplishments even more impressive.
Today Ali is remembered as a social revolutionary as much as he was a boxer. That is what made him special and that is the reason no one can ever match the legacy of the great one inside or outside of the ring.