The Godfather
RAY LIOTTA Cause Of Death Revealed … HEART AND LUNGS GAVE OUT
Ray Liotta's cause of death has been released … officials in the Dominican Republic found heart and respiratory system issues caused last year's tragic passing.
According to docs, obtained by TMZ, the actor's manner of death was categorized as natural and nonviolent … citing respiratory insufficiency, pulmonary edema — aka fluid in his lungs — and acute heart failure.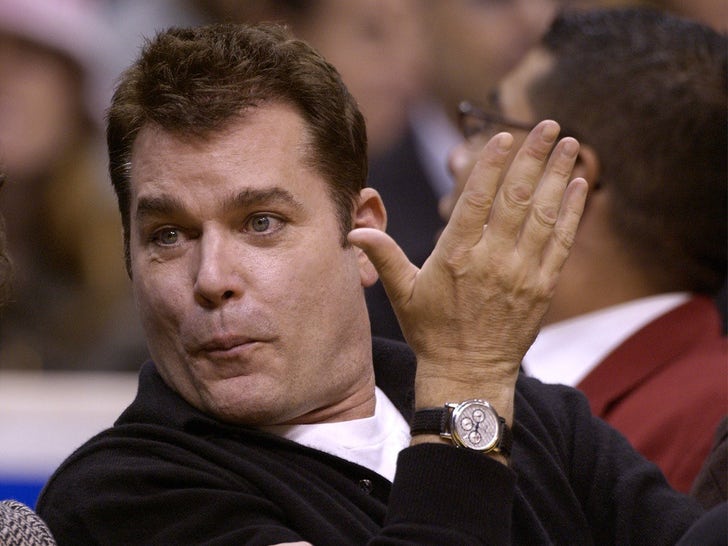 Getty
The doc also says he suffered from atherosclerosis — a thickening of the arteries caused by a buildup of plaque in the inner lining — something that often leads to diabetes and other health issues.
As we reported, 67-year-old Ray was filming the movie "Dangerous Waters" in the D.R. last year. A source close to him told us he died in his sleep.
We obtained a photo of Ray just days before his death … politely stopping to take a pic with a fan. We were told he was extremely kind during their exchange.