Manny Pacquiao
Why Is Canelo Alvarez's Next Fight With John Ryder So Important for the Mexican Icon?
Come May 6, the Estadio Akron de las Chivas will be filled to the brim with 50k wide-eyed spectators. But they would not be congregating for a soccer match. The stadium belongs to the Mexican soccer team Chivas. Instead, people would flock to the boxing match between their hometown boy, Saul 'Canelo' Alvarez, and John Ryder. This would be the second-title defense for Alvarez since he became the undisputed Super Middleweight champion.
Alvarez returns from a break he took for his left hand's treatment. After the third bout against Gennady Golovkin, he underwent surgery to fix the issue plaguing him since the Caleb Plant fight in 2021. And what better way to celebrate his return than having a mandatory title defense in Guadalajara, his hometown? It was in 2011 that he fought for the last time in his country, Mexico.
Canelo Alvarez is returning to his hometown after over a decade
On the weekend of Cinco de Mayo, a yearly commemoration of the Mexican victory over the French in 1862, the thirty-two-year-old Alvarez will fight in Mexico for the first time in over eleven-and-a-half years ago. Reportedly, he spends the better part of a year in San Diego and has held the last twenty-two fights in the United States. The last time he fought on Mexican soil was on November 26, 2011, against the Puerto Rican Kermit Cintron in Mexico City's Plaza De Toros.
Excited about the clash, Alvarez reportedly said, "I feel really happy to be coming back in May because following my surgery, I was unsure of when I'd be coming back. Returning to the ring and coming back to fight in Jalisco, where I'm from, makes me especially happy."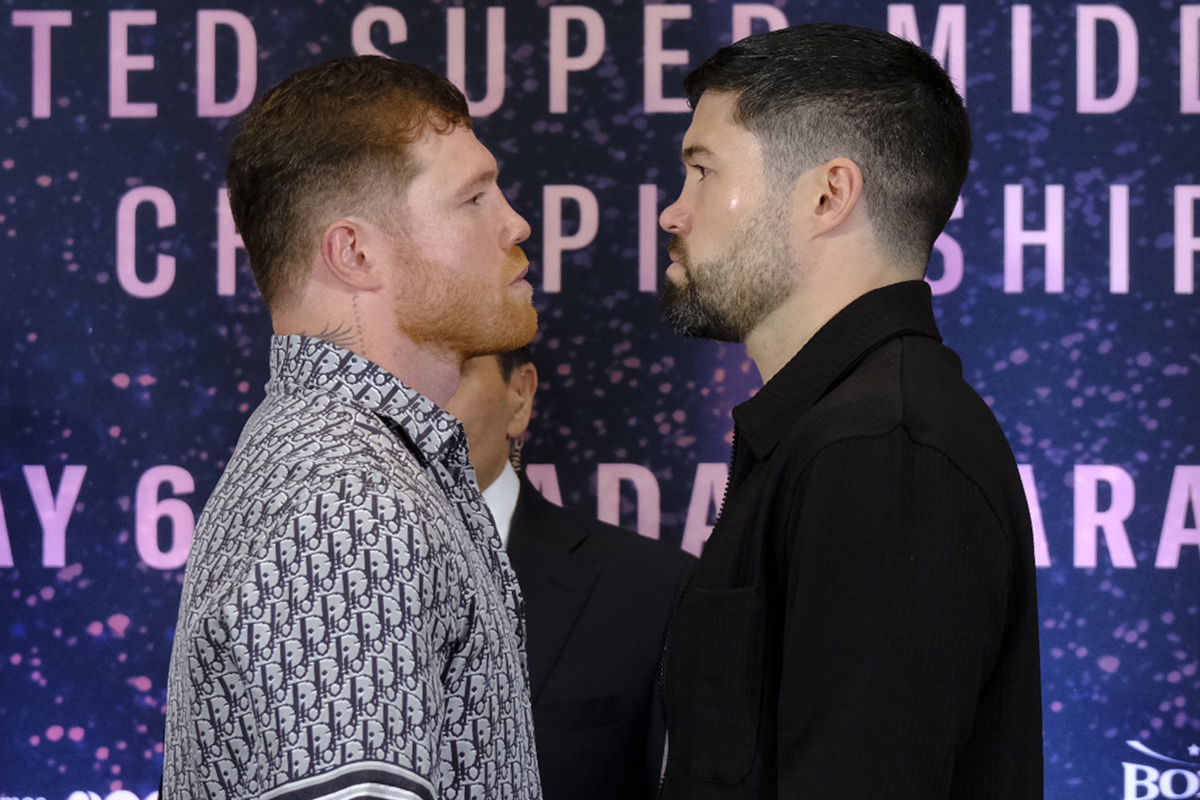 His opponent, John Ryder's professional record, has thirty-two victories against five losses. On November 26, last year, he became the interim WBA (Super) Middleweight champion by defeating Zach Parker in London's O2 Arena, when the latter pulled out at the start of the fifth round due to a hand injury. A couple of months before, on February 12, 2022, the London-born southpaw, earned a split decision victory over Daniel Jacobs.
Many believe Canelo Alvarez isn't the same as he used to be
Boxing fans and pundits regard 'Canelo' Alvarez as someone who blends technical talent, power, and aggression. He enjoys wide-ranging popularity for throwing powerful punches, in addition to having agile footwork. One of his best features is adjusting well to different fighting styles. In addition, his work ethic and commitment to the trade are commended by many.
However, many believe that the Mexican super champ is past his prime. They often cite last year's performance as an example. First, on May 7, he lost the Light Heavyweight title fight to the Russian Dmitry Divol. Then, four months after, he met old rival 'Triple G' for the third time on September 17, winning the bout unanimously in what many considered a cakewalk for the former.
The former WBC Lightweight champion Sergio Mora told on The DAZN Boxing show, "It's gonna be tough, and the odds are against him, but I'm going to go with the odds and say no. I'm gonna have to explain why. He's been a pro since he [was] 15 years old. You see him all the time, his knees, his elbows, his hand injury…."
Citing the examples of some of boxing's greatest who underwent a decline years after being there at the zenith, Mora said that be it Muhammad Ali, 'Sugar' Ray Robinson, 'Sugar' Ray Leonard, everyone hit a limit and eventually faces a downturn. Likewise, 'Canelo' seems to have reached that stage when he's not as fast as he used to be.
He said, "He wasn't looking like a monster against [Sergey] Kovalev. He wasn't looking like a monster against Caleb Plant. It took him 11 rounds. We have seen regression. His offense is not as confident. I saw it against Golovkin. I [have] seen him have issues breaking that barrier, but he had to be careful at light heavyweight. This isn't the fighter I'm accustomed to seeing."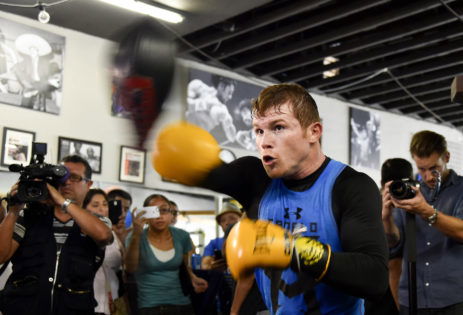 Canelo Alvarez Displays Brutal Power in Latest Training Clip Ahead of John Ryder Fight
Many fans may remember what Jose Benavidez Sr. said about 'Canelo' Alvarez before his son David Benavidez's clash with Caleb Plant on March 25. Speaking to Izquierdazo, Benavidez Sr. said, "I consider him [Canelo], with all due respect, done as a fighter." David Benavidez, the interim WBC Super Middleweight champion, has been clamoring for a fight with Alvarez for some time. However, the response from the undisputed champion's camp remains unclear.
What is your take on the Canel0 vs. Ryder fight? Is it just a tune-up for the Mexican? Do share your views and opinions with us in the comments below.