Muhammad Ali
"Should Be Ashamed of Himself": Boxing World Furious as Floyd Mayweather's Former Rival Brands Logan Paul 'Young Muhammad Ali'
YouTube personality Logan Paul has already had quite a career in boxing. The Ohio-based internet star has already competed in high-profile matches against fellow YouTuber KSI and boxing legend Floyd Mayweather Jr. However, he failed to make it further than that, retiring from boxing after suffering a hand injury that ended his short-lived career.
Despite this, 'The Maverick' has found great success as a professional wrestler competing in multiple events for the WWE and also singing a multi-year deal with the promotion. Although many have dismissed Paul's boxing abilities in the past there was one man who thought that the YouTuber was like 'young Muhammad Ali.' Former two-division champion Zab Judah recently spoke about Paul in an interview with OLBG where he compared the boxing legend with 'The Maverick'.
"I stand by saying Logan Paul looked like a young Muhammad Ali. You've got to remember he's a tall, sleek, slender guy – he gave me the Muhammad Ali vibes, I don't care what nobody says. At that time I came to see Logan Paul training in California at his house. He was moving like Ali," he said.
Ali was not only a legendary boxer but a cultural icon and activist, known for his unwavering convictions and his impact on society both in and out of the ring. Comparing any young athlete to Ali is a tall order, and Judah's comments were seen by many as misguided. This is why the fans were quick to call out the boxing legend on his controversial take.
Fans slam Zab Judah for comparing Logan Paul to Muhammad Ali
A user named Dee Clagon claimed that Judah should be ashamed of himself for using Ali's name for attention. "Those are the effects of the Kostya Tszyu knockdown. Zab should be ashamed of himself for using Ali name like that," he wrote. Another user named Nathaniel Beasley claimed that this take came due to Judah taking too many shots. "He took too many hits to the head," he wrote.
In the same vein, another user named Ator Nigadon also suggested that this might be a result of Judah boxing too much. "Welp, result of boxing. overtime," he wrote. Moreover, a user named Zay Scott stated that the former champ might still be feeling the effects of facing Mayweather. "He still tripping from that Floyd fight I see," they wrote. Lastly, a user named Robert Ross gave his brutally honest opinion about Judah's take. "That is some stupid a** s**t right there," he wrote.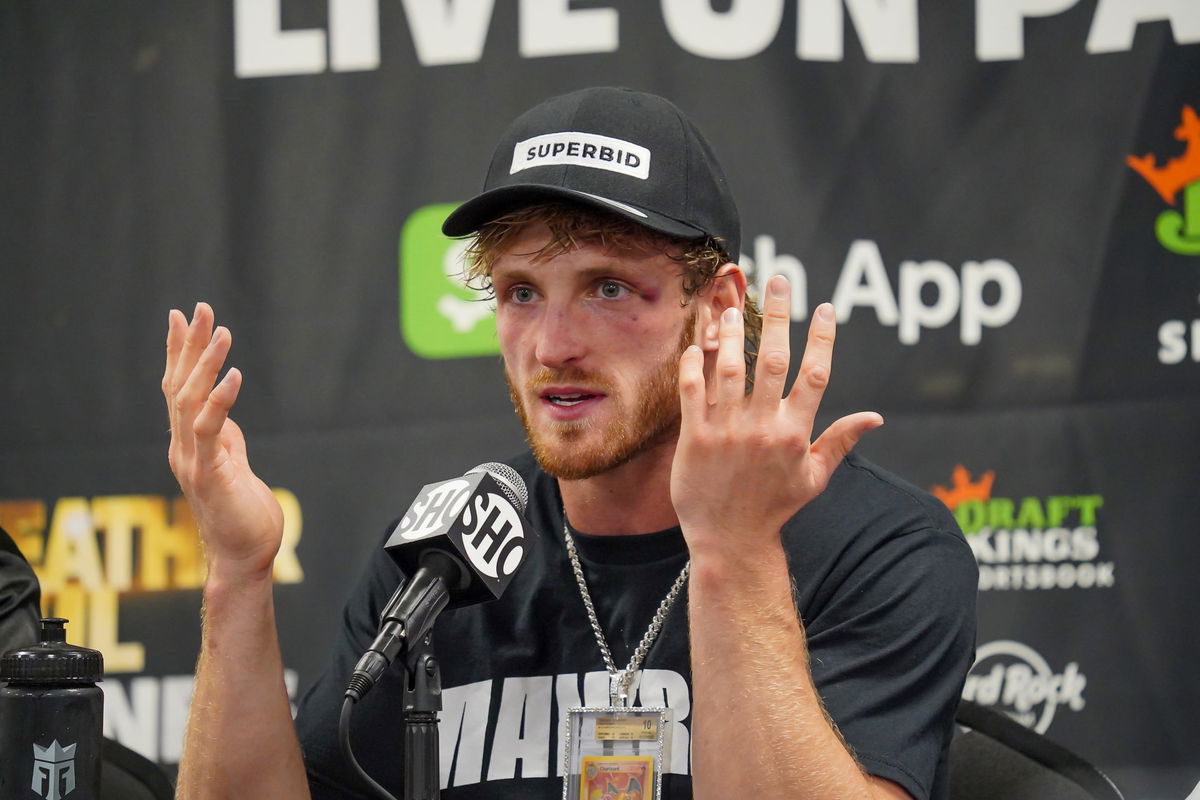 Critics of Paul have argued that his rise in the boxing world is based more on his celebrity status than his actual skills as a boxer. Paul's previous matches have drawn huge crowds and generated significant revenue, but many in the boxing community feel that his success is not reflective of his abilities as a fighter. Moreover, it is only natural that comparing him with one of the greatest boxers ever will draw some criticism from fans of the sport.