The Godfather
Meet Tiffany Chen: Everything We Know About Robert De Niro's Girlfriend
Tiffany Chen, Robert De Niro's girlfriend and the mother of his seventh child, named Gia Virginia Chen De Niro, first met the actor on the set of one of his movies.
Forget the father, we're all about the mother.
Robert De Niro made headlines this week when he confirmed that he had become a dad for the seventh time at the age of 79. The Oscar winner shared the happy news with CBS Mornings' Gayle King on May 11, revealing that he and girlfriend Tiffany Chen welcomed a baby girl named Gia Virginia Chen De Niro.
"She weighed eight pounds, six ounces, when she was born on April 6," King said, while also revealing the first photo of Gia. "How cute is this baby? Robert De Niro and his partner, that's Tiffany Chen, are over the moon about this little girl."
And, after a phone call with the About My Father star, King shared that "this baby was planned" and that Gia was "brought here by love."
But when did De Niro and Chen's romance begin?
De Niro nor Chen have ever publicly commented on their relationship prior to announcing Gia's birth, though they have been spotted together multiple times.
Following his divorce from his wife Grace Hightower after more than 20 years together in 2018, De Niro was first photographed with Chen in August 2021 when the couple was on a vacation in the South of France.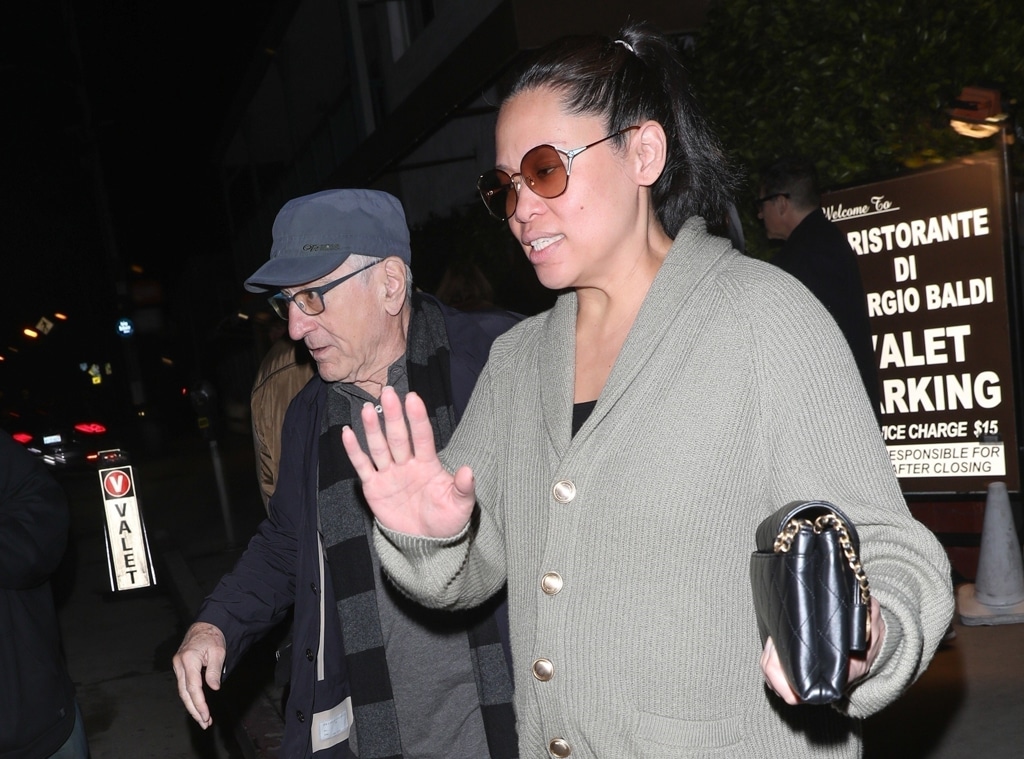 The Hollywood JR / BACKGRID
However, the Raging Bull actor and Chen, a martial arts professional, first crossed paths years earlier.
Chen had a small role as the tai chi instructor for De Niro's character in Nancy Meyers' 2015 movie The Intern, which she also served as a consultant on for the scenes featuring the Chinese martial art.
The daughter of Kung Fu Grandmaster William C.C. Chen, Chen has an impressive resume from her time as a competitive athlete, winning world titles and being inducted into the magazine Inside Kung Fu's Hall of Fame in 2011.
"I never practiced tai chi with the intention of looking to fight," she told the publication at the time. "I learned the form, I learned some push hands and then I started competing in push hands."
While not much is known about Chen, De Niro's About My Father co-star Kim Cattrall gushed that she is "a beautiful woman."
"She came to the set once with her family and watched filming," Cattrall told Extra, "She was gorgeous and sweet. I'm happy for both of them."