The Godfather
Al Pacino surpasses pal Robert De Niro, 79, as oldest Hollywood dad, expecting child at 83
'Godfather' actor Al Pacino will become 'Dad' for the fourth time this year
There must be something in the water for two Italian gangsters from "The Godfather" to end up with new babies later in life.
Al Pacino will become a father for the fourth time, his representatives confirmed to Fox News Digital, just weeks after his pal Robert De Niro, 79, welcomed his seventh child.
Pacino is expecting his first child with girlfriend Noor Alfallah, 29. She was previously linked to Mick Jagger and billionaire Nicholas Berggruen. The actor, who turned 83 years old in April, has three kids: a daughter with his ex Jan Tarrant and twins with his ex, Beverly D'Angelo.
De Niro is the proud father to newborn Gia Virginia Chen-De Niro with girlfriend Tiffany Chen, and has six other children with three different women.
ROBERT DE NIRO, 79, WELCOMES HIS 7TH CHILD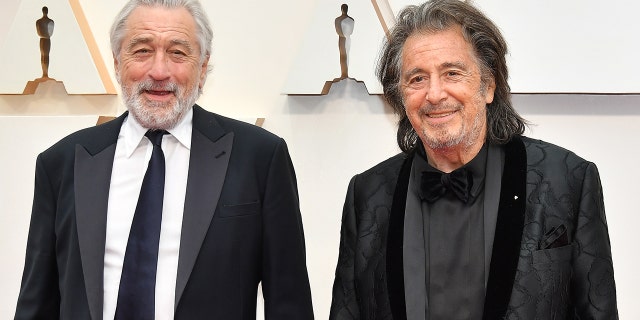 Earlier this month, De Niro revealed the unexpected baby news when making an amendment to a comment about his six children, referenced in conversation.
"Seven, actually. I just had a baby," he told ET Canada at the time.
A representative for the actor later confirmed to Fox News Digital that he had welcomed a new addition to his family.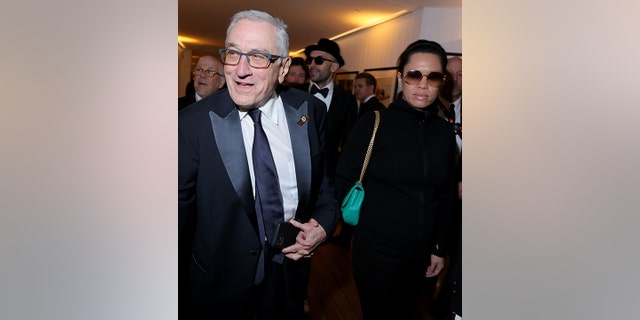 ROBERT DE NIRO'S CO-STAR REVEALS MOTHER OF HIS 7TH BABY
De Niro's co-star Kim Cattrall revealed the mother's identity as Chen.
"God bless him. His significant other, Tiffany, is such a beautiful woman. She came to the set once with her family and watched filming, and she was gorgeous and sweet. And I'm happy for both of them," the "Sex and the City" actress told "Extra" at the premiere of their new movie, "About My Father."
De Niro has been linked to Chen since 2021. They met on the set of his 2015 film "The Intern," but did not enter into a relationship until many years later.
View this post on Instagram

A post shared by Noor (@nooralfallah)
Alfallah shared a snap with Pacino on Instagram in April as they perused a friend's art gallery in New York – the first photo of the couple to make it on her social media grid.
Earlier this month, D'Angelo posted rare photos of their children and reflected on her "unique" relationship with Pacino.
"My story with Al began 27 years ago, two artists meeting, falling in love. We lived together for seven years, had two children, broke up, but continued steadily on our journey as co parents – and came to share our lives with a deeper kind of intimacy, honesty and acceptance than a 'traditional' relationship would have allowed, (for us at least)," D'Angelo captioned a video montage.
View this post on Instagram

A post shared by Noor (@nooralfallah)
Beverly admitted she was "deeply in love" with Pacino and was "one hundred percent in," but the couple never married. They welcomed twins Olivia and Anton in 2001 and split in 2004.
CLICK HERE TO SIGN UP FOR THE ENTERTAINMENT NEWSLETTER
"As for me and Al, it is a unique and profound friendship between two artists that endures to this day, through thick and thin, 27 years now of doing it our way, and there you have it," she said.
She was married to Italian duke Lorenzo Salviati when she met Pacino and unexpectedly fell in love with him.
View this post on Instagram

A post shared by Beverly D'Angelo (@officialbeverlydangelo)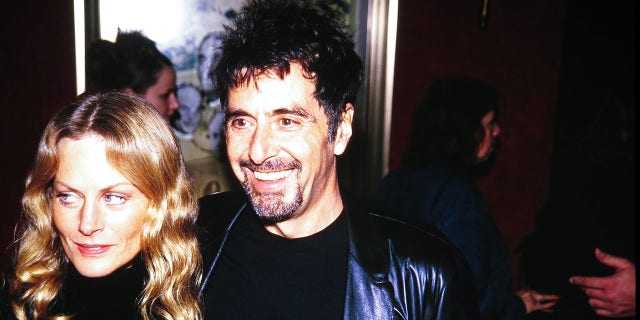 CLICK HERE TO GET THE FOX NEWS APP
Salviati wasn't jealous when she revealed her new love but was instead mad that she found interest in an actor.
After explaining it was, in fact, the "Scent of a Woman" star who claimed her heart, Salviati said, "'Al Pacino, he's fantastic. I love him. We divorce!'"