Muhammad Ali
AI Ranks Muhammad Ali, Floyd Mayweather in Top 5 While Dropping Mike Tyson to Bottom Position in Top 10 Greatest Boxers of All-Time; List Sends Fans in Frenzy
Have you ever thought that a machine could provide a fresh perspective on the fiery debate that has been raging in boxing circles for years? That's precisely what happened when an AI model, ChatGPT, rolled up its virtual sleeves and jumped into the ring of this age-old dispute. The AI made a daring attempt to rank the top 10 boxers of all time, and the outcome was as controversial as it was intriguing.
ChatGPT's list lined up legends from different eras of the sport – Muhammad Ali at the top, followed by Sugar Ray Robinson, Joe Louis, Rocky Marciano, and Floyd Mayweather Jr. completing the top five. The next spots were filled by Sugar Ray Leonard, Roberto Duran, Jack Johnson, Mike Tyson, and, lastly, Manny Pacquiao at the tenth spot. A unique assembly that paints a rich and varied tableau of boxing history.
Yet, the AI seems to have thrown a curveball into the mix. It's a surprise that might leave you bewildered, shaking your head, or possibly nodding in agreement. Are you ready to step into the ring and see how fans around the world reacted to this bold ranking? Prepare for the bell to ring!
ADVERTISEMENT
Article continues below this ad
The Ring of Opinions: Fan Reactions to AI's Top 10
Stepping into the main event, it's clear that this AI-generated list has set off a whirlwind of opinions in the boxing community. A line-up that spans different eras of the sport has drawn diverse responses from fans, each throwing their punches in the form of comments and counterarguments.
Blake Hawthorne delivered the first jab, making a case for the inclusion of another heavyweight champion. He stated, "I'd replace Tyson with maybe Foreman or another great heavyweight."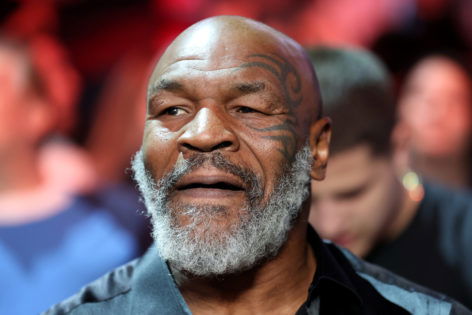 Suffering From a Nerve Condition, Mike Tyson Emphasizes Importance of Physical Health While Talking About J Balvin's Weight
June 07, 2023 03:30 am EDT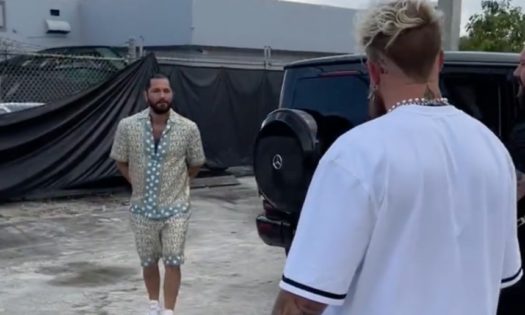 Watch: Jorge Masvidal and Jake Paul Square Up in Miami Warehouse Parking Lot Over Ex-UFC Star's Wild Comments on Boxer
June 08, 2023 11:33 am EDT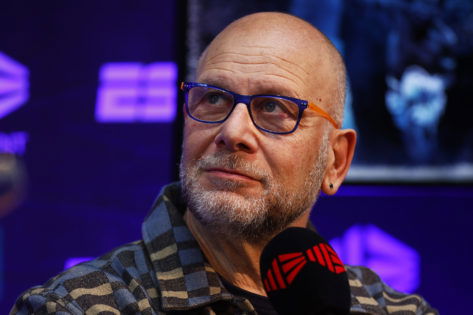 "Rest in Peace Sheikie": Promoter Lou DiBella Joins Fans in Paying Tribute to Wrestling Legend The Iron Sheik
June 08, 2023 09:36 am EDT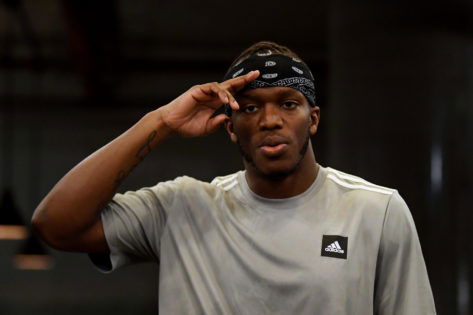 Fans Ready to 'Skip Class' After KSI Becomes a Media Course Topic
June 08, 2023 12:46 pm EDT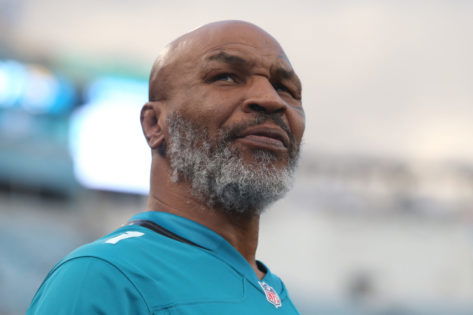 Years After Losing $400,000,000 Fortune and Getting Robbed of $100,000,000 by His Promoter, Mike Tyson Makes a Confession
May 08, 2023 08:11 pm EDT
Adding fuel to the fire, Asika Longinus advocated for Tyson Fury's place among the all-time greats. He strongly argued, "Tyson Fury will destroy everyone on that list. He is arguably the greatest heavyweight boxer ever."
Defending Mike Tyson's lower ranking, Adam Blevins stepped in with a counterpunch. He fervently asserted, "Tyson definitely belongs on the list. The only heavyweight with his defensive ability was Ali. Not to mention incredible footwork, head movement, ring generalship, textbook perfection of the bob and weave and combination punching."
Meanwhile, voices in favor of Lennox Lewis and Evander Holyfield entered the ring, broadening the scope of the discussion. Francis Tervil pushed for Lewis's recognition, stating, "Lennox Lewis should be in that list. He avenged all his losses. He also TKO'd Tyson, and they're the same age." Gabe Jimenez joined the chorus, adding, "I'd add Lennox Lewis and Evander Holyfield to that list."
ADVERTISEMENT
Article continues below this ad
Amidst the clash over rankings, Floyd Mayweather's high position came under scrutiny. Matthew E Espinoza stepped forward with his critique, declaring, "Floyd Mayweather should be 12 or 13!!!"
Watch this story: The real reason Bugatti and Ferrari blacklisted Floyd Mayweather
ChatGPT's list has given us something to ponder upon, prompting  boxing fans to dive deeper into the sport's rich history and the luminaries who have left an indelible mark on it.
ADVERTISEMENT
Article continues below this ad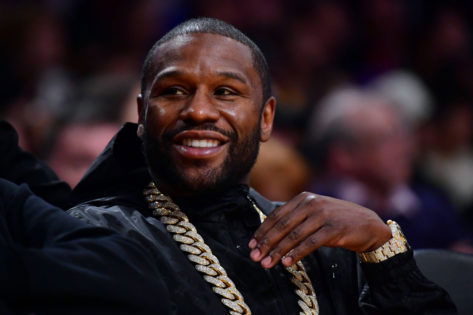 Floyd Mayweather Once Gave a Mafia Boss' Son an Unlikely Gift
From the historic greats to the modern legends, the conversation truly encapsulates the depth and breadth of the boxing world.