Mike Tyson
"It's the Biggest Thing Since Oscar De La Hoya and Floyd Mayweather": Mike Tyson Brutally Snubs Terence Crawford to Give the PPV Crown to Ryan Garcia and YouTubers Like Jake Paul
The landscape of boxing is evolving with time. The emergence of influencer boxing has made an unprecedented impact on the sport. Although, a section of the boxing world is not a fan of this phenomenon— it would be hard to argue that it has not been lucrative for the sport. This genre of boxing has garnered a new audience which has injected fresh interest in the sport.
Mike Tyson, in a recent interview, revealed that he is a fan of fighters like Jake Paul and Ryan Garcia who have a massive reach on social media and manage to garner interest from the public to watch their fights. Simultaneously, he brutally snubbed Terence Crawford to put forth his point.
Mike Tyson shares his opinion on the new wave of boxing
ADVERTISEMENT
Article continues below this ad
Tyson retired in the year 2005. Since then, the biggest superstars in the sport were Floyd Mayweather Jr. and Oscar De La Hoya. Reflecting on the same, Tyson touched upon the fact that the sport has not seen a global superstar since Mayweather and De La Hoya, with the new crop of boxers.
Thereafter, he dived into the current landscape of the sport and spoke about a hard-hitting truth. He took Terence Crawford as an example and ended up taking an unintentional dig at him.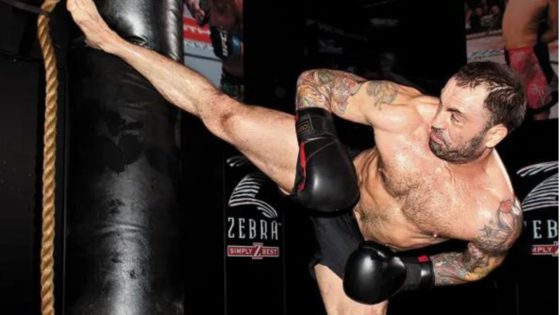 "The Problem Is…": Despite Being a Lifelong Martial Artist, 55-Year-Old Joe Rogan Reveals the Major "Downsides" of Combat Sports
June 08, 2023 06:53 pm EDT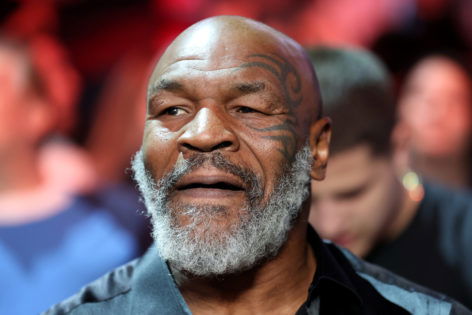 Suffering From a Nerve Condition, Mike Tyson Emphasizes Importance of Physical Health While Talking About J Balvin's Weight
June 07, 2023 03:30 am EDT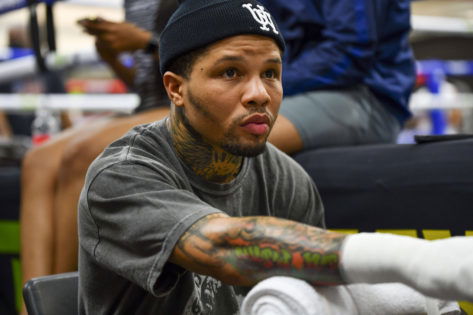 While Judge Sentences Gervonta Davis to Jail, His Team Gets Called Out for Failing to Keep Their Promise
June 07, 2023 03:17 am EDT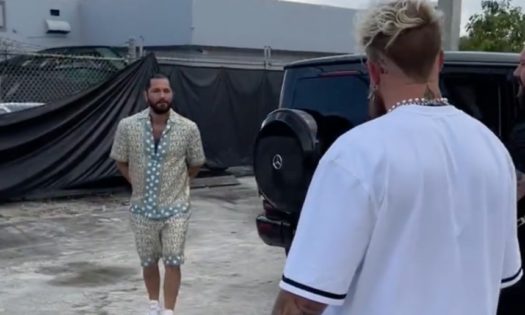 Watch: Jorge Masvidal and Jake Paul Square Up in Miami Warehouse Parking Lot Over Ex-UFC Star's Wild Comments on Boxer
June 08, 2023 11:33 am EDT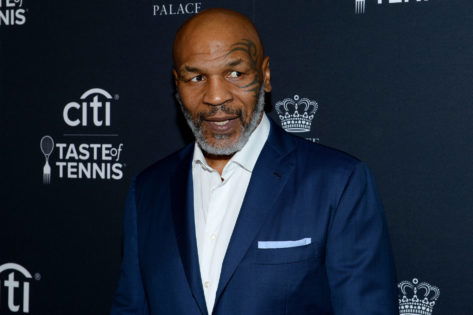 "If Mike Tyson Identifies as a Female, Should He Be Allowed to Enter a Boxing Match With a Biological Female?": Jon Jones, Usain Bolt, and Sporting World Likes US Representative's Burning Question Amid Trans Athletes and Locker Room Saga
June 08, 2023 11:09 pm EDT
In essence, he touched upon the fact that despite Crawford being one of the best pound-for-pound boxers, he is far from being the most popular. Instead, YouTubers like Jake Paul, who made his debut in 2020, have managed to garner more attention and interest.
Reflecting on the same, Tyson stated, "Terrance Crawford is the best fighter in the world he can't do a 5000 tickets. I mean you got Ryan Garcia he's a video guy he brings the whole arena."
ADVERTISEMENT
Article continues below this ad
 Additionally, Tyson is a fan of the new wave of influencer boxing. He added, "Whatever they are, Tik Tok guys these guys are making money and bringing money to boxing….It's the biggest thing since Oscar De La Hoya and all this guy Floyd Mayweather I mean"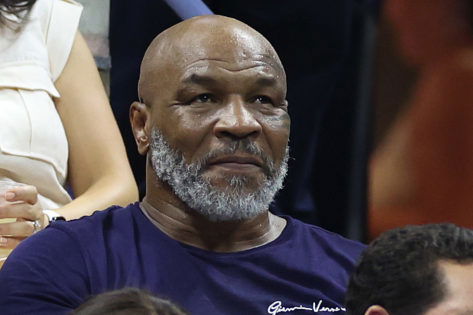 "Nobody Got a Chain on Me": Mike Tyson Comes Clean on Why He Went Broke
The integral part of becoming a boxing superstar nowadays isn't just restricted to one's prowess inside the squared circle. They also have to be entertaining to grab the attention of those who aren't really fans of the sport. How do you perceive the comments made by Tyson? In addition, do you think it is necessary to be an entertaining figure in the sport to become a global superstar despite being a good boxer? Share your thoughts and opinions in the comments below.