Mike Tyson
Mike Tyson Reacts to NFL RB's Son Getting Away From Being Traumatized for Life by Corporal Punishment
Mike Tyson, has never shied away from discussing the traumas of his own childhood. Iron Mike's childhood was marked by a cycle of abuse and violence. Growing up in a rough neighborhood, he endured physical and emotional harm, leaving a lasting impact on his life.
Drawing from his own experiences, he shared his thoughts on the controversial case of NFL running back Adrian Peterson, who faced suspension for his use of corporal punishment on his young son. Moreover, his remarks shed light on the lasting impact of childhood abuse and debates surrounding disciplinary actions.
Mike Tyson shares his thoughts on Adrian Peterson's son being affected by corporal punishment
ADVERTISEMENT
Article continues below this ad
In a recent episode of his podcast Hotboxin, Tyson was in conversation with sports commentator Stephen A. Smith, when the latter shared his thoughts on Peterson's highly publicized child abuse case. Expressing surprise at the controversy surrounding Peterson's actions, Smith acknowledged that corporal punishment was a common occurrence during his own childhood and that his father was saved by the lenient laws at the time.
"Adrian Peterson, remember the football player? He got in trouble for corporal punishment. I was like, "That's corporal punishment?", my father, he got away with a lot of sh*t," he said.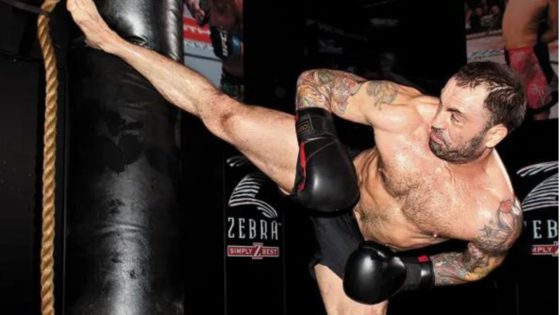 "The Problem Is…": Despite Being a Lifelong Martial Artist, 55-Year-Old Joe Rogan Reveals the Major 'Downsides' of Combat Sports
June 08, 2023 06:53 pm EDT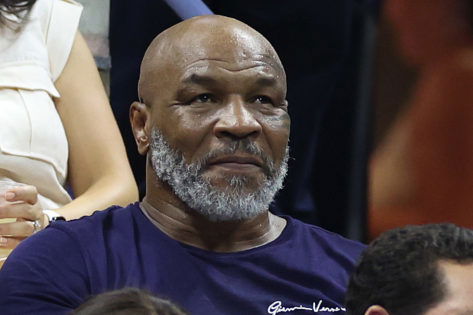 Mike Tyson Names the "Biggest Narcotic" World Is Addicted to More Than Power
June 11, 2023 02:50 am EDT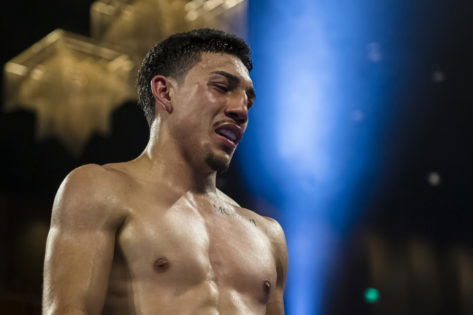 "I Don't Have a Parasite Sucking Me Dry Going Home": Amidst Divorce, Teófimo Lopez Refutes Any Mental Health Struggles Ahead of Massive Title Fight
June 05, 2023 09:45 pm EDT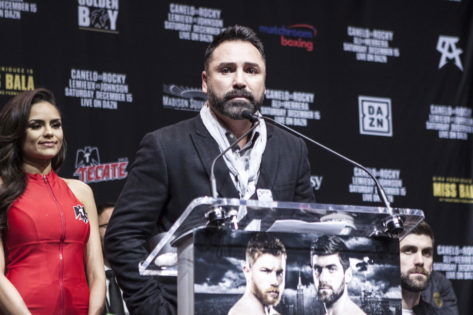 "I Have to Say It Out Loud to Free Myself": Tired of Living a Dark Life for "45 Years", Oscar De La Hoya Promises "No F***Ing Sugar Coating" in New 2-Part Documentary
June 10, 2023 05:30 pm EDT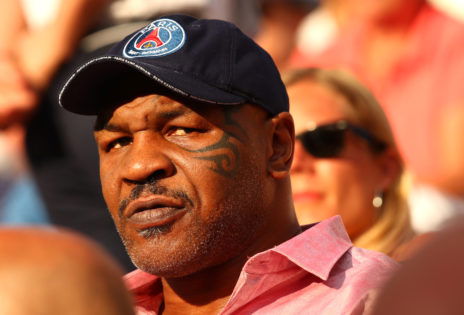 Mike Tyson Exposes "Blogging Guys" for Putting Him in a 'Ridiculous' Situation With Jamie Foxx Amid Health Scare Speculations
June 12, 2023 12:56 am EDT
Moreover, Tyson also remarked that Peterson's son may not fully comprehend the magnitude of what he got away with. According to the former champion, if the NFL star's son had been subjected to the same treatment from his father or mother, he would still be suffering and traumatized.
"That football player's …, son doesn't understand how much he got away. He got away with so much because he'd be hurting right now if that was my father or mother. He'll still be f***ed up. He'd be traumatized" said Tyson.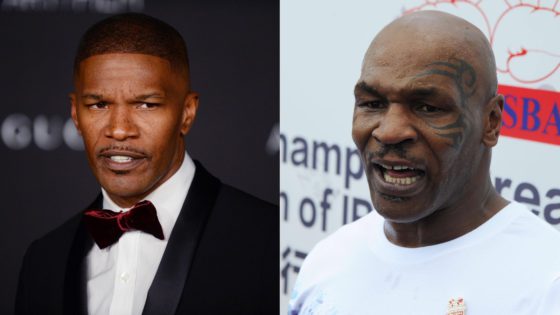 Mike Tyson Unpleased by Media for Putting Him in a "Ridiculous" Situation Over Alleged Jamie Foxx Health Scare Claims
However, the discussion surrounding Peterson's case brings to the forefront the critical need for a broader understanding of the effects of corporal punishment
A deep dive into Adrain Peterson's controversial punishment methods
ADVERTISEMENT
Article continues below this ad
In 2014, Adrian Peterson, the MVP running back, was suspended for the entire season due to felony child abuse charges. He had disciplined his 4-year-old son by beating him with a switch. Peterson expressed remorse at the time and stated that he would not use such methods of discipline again.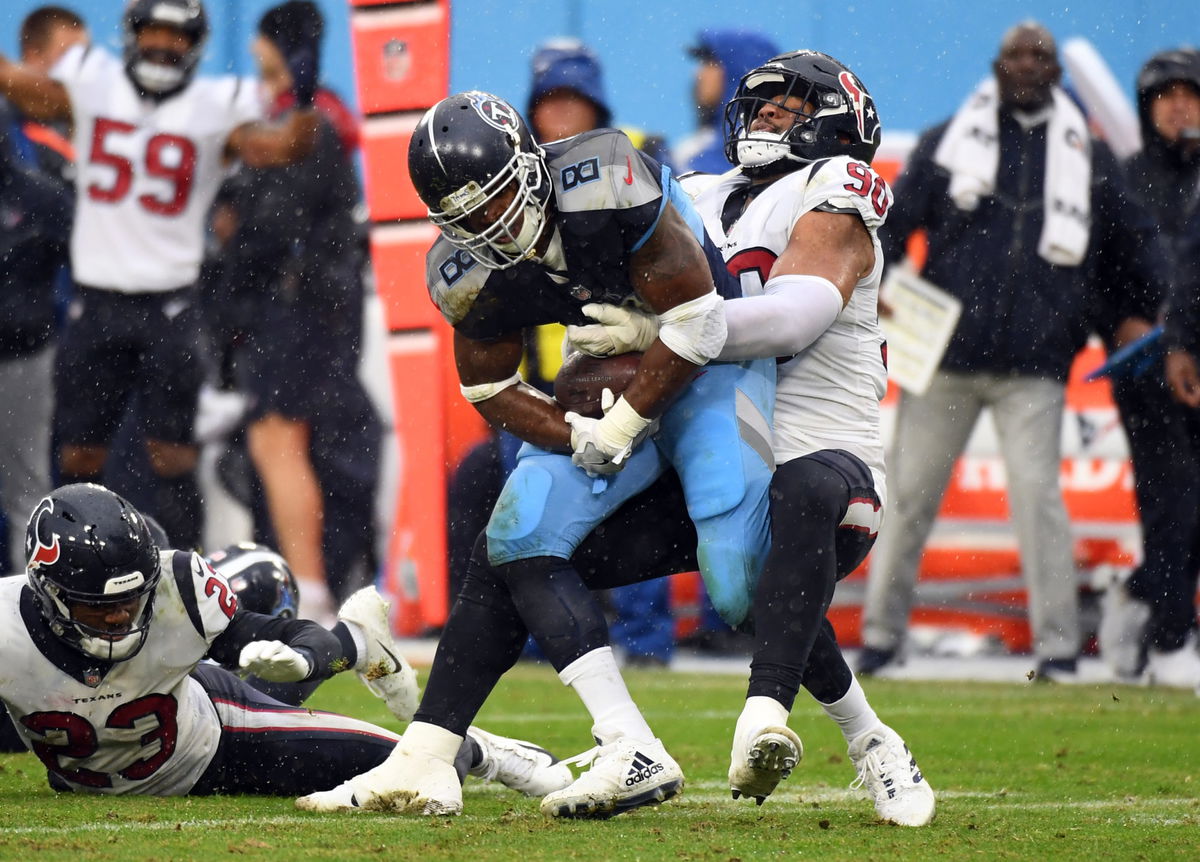 However, in an interview with Bleacher Report, Peterson admitted that he still uses physical punishment, including spanking with a belt, to discipline his children. While Peterson's case sparked discussions about appropriate disciplinary measures, Tyson's response added another layer to the conversation. Moreover, this underscores the need for a collective effort to educate and raise awareness about alternatives to corporal punishment, encouraging individuals to seek healthier ways to discipline children ensuring their emotional and physical well-being.