Mike Tyson
Stephen A. Smith Shares a Heartwarming Story of How He Finally Took Care of His Mother Despite a Largely Absent Father on Mike Tyson's Show
One person who seems to have had the most significant impact on Stephen A Smith's life was his mother, Janet Smith. On Hotboxin' with Mike Tyson, he recalled her as the strongest woman he had ever come across. He was pretty determined that once he made it through professionally, he would do everything he could to care for her. Stephen A Smith harkens back to when he stepped up for the woman who meant the world to him.
The guest of Hotboxin's latest episode is a renowned name in the field of sports, especially NBA. Fifty-five-year-old Stephen A. Smith has come a long way since he joined The Philadelphia Inquirer as a writer. However, he remembers those milestones of his career—especially when he could do something meaningful for his mother thanks to his accomplishments.
The landmarks in an epic career
ADVERTISEMENT
Article continues below this ad
So after narrating his father's methods to discipline his siblings, Smith, and the hosts start talking about the importance of discipline in life. He explained how he started feeling better after taking care of his health. Sebastian Joseph Day asked, "Stephen, when was your I knew I made it moment was that when you first aired on TV, like when was that moment you know that you were like heading towards."
The ace journalist went down the memory lane. He mentioned that the most significant moment he could recollect happened in 2019. But before that, he thought of two other instances of equal magnitude. The first occurred when he was named General Sports Columnist for The Philadelphia Inquirer in 2003. The second took place in 2005 when ESPN offered him the responsibility of a talk show.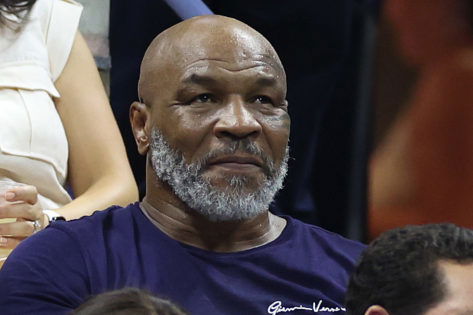 Mike Tyson Names the "Biggest Narcotic" World Is Addicted to More Than Power
June 11, 2023 02:50 am EDT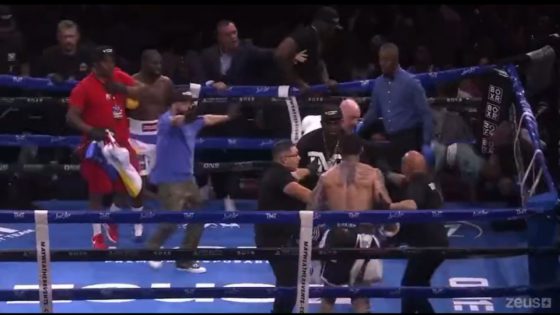 "Worse Than McGregor and Khabib": Massive Brawl at Floyd Mayweather's Fight Against New York Crime Family Boss' Grandson Prompts Reaction From UFC Champ and Veteran
June 12, 2023 11:13 am EDT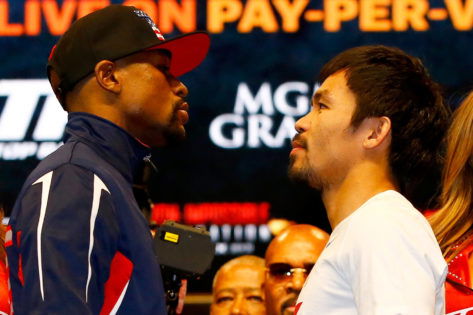 Floyd Mayweather and Manny Pacquiao Join Hands to Celebrate 125th Philippines Independence Day
June 12, 2023 09:48 am EDT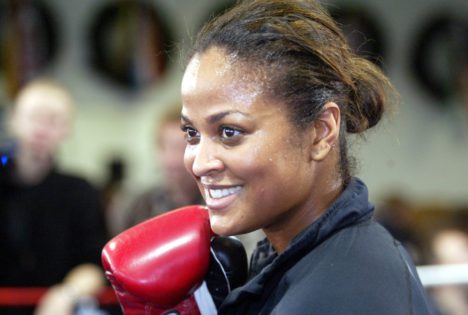 Muhammad Ali's Daughter Laila Ali Joins Fans in Laughter After Watching Viral Video of Influencer Boxer Channelizing His Inner Michael Jackson During Boxing Training
June 12, 2023 03:07 am EDT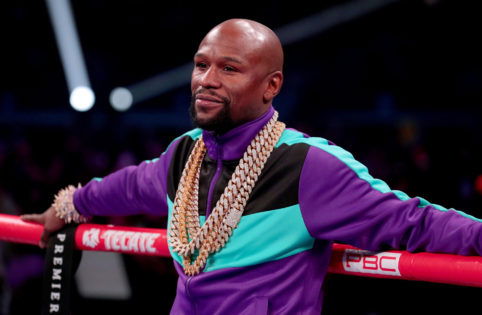 How Much Money Is Floyd Mayweather Going to Make Fighting Former New York Crime Family Boss' Grandson? John Gotti III Disclosed Fight Purse Information
June 09, 2023 05:00 pm EDT
The deal stood at roughly around $1.3 million. He narrates that after signing the contract, he went looking for his mother. She had retired as a nurse by then. But she took up an additional job that could help her finance a vacation. He reached her workplace and told her boss she wouldn't work there. As Tyson and Joseph Day listened, he told them about taking care of the mortgage and handing over two European tour tickets to her.
Stephen A. Smith shared the time he felt most contented with Mike Tyson
ADVERTISEMENT
Article continues below this ad
Smith recalled the day, "…to this day is the proudest moment of my life. There's no other moment, um, I guess my daughter's being born is close, no doubt about that, but to watch my mother struggle the way that she did, all of those years trying to take care of us because my father was real negligent and didn't do his part to see her go through what she went through…"
However, in 2019, he signed his most significant contract. Hence Smith regrets that it came a bit too late. Sadly, his mother had passed away in 2017. Else with the help of the new agreement, he would have bought her a dream house in St. Thomas, besides helping her with many more things she ever wished for.