Muhammad Ali
"I got everybody there from Muhammad Ali to Bruce Lee" – Aaron Gordon credits his 'warehouse gym' for winning NBA championship
Aaron Gordon had a vision for his one-of-a-kind livable basketball warehouse prior to ever landing in Denver. When the 27-year-old got traded from the Orlando Magic to the Denver Nuggets, he secured himself a warehouse in a quiet location. He then got to work, hiring a team to build out the basketball warehouse of his dreams.
The space, which helped fuel him to an NBA championship this season, gave the forward a unique space where he could live and work out with no excuses. On top of a half court where he and his teammates could practice, Gordon had a state-of-the-art gym built with both a hot tub and a cold tub.
Without needing to travel to go work out, Aaron Gordon could seamlessly blend his downtime with his workouts. One of the many aspects of the space that kept him motivated was the posters hanging up of greats from all walks of life.
From former United States President Barack Obama and activist Nelson Mandela to athletes like Muhammad Ali and Tony Hawk, Gordon thought of everything. As he told Andscape:
"I got everybody there from Muhammad Ali to Bruce Lee. You have greatness looking at you. You can't be [joking around]. It makes you want to not bulls***.
"I was actually trying to do that all the way back in Orlando. I was trying to go get a warehouse and trick that s*** out. Put a half court in it. And then I got traded. I was looking for a place as soon as I got to Denver… We just got it finished up recently. I moved in a couple weeks ago. It's fire. It's fire as [expletive]. It's a dream. It's ridiculous."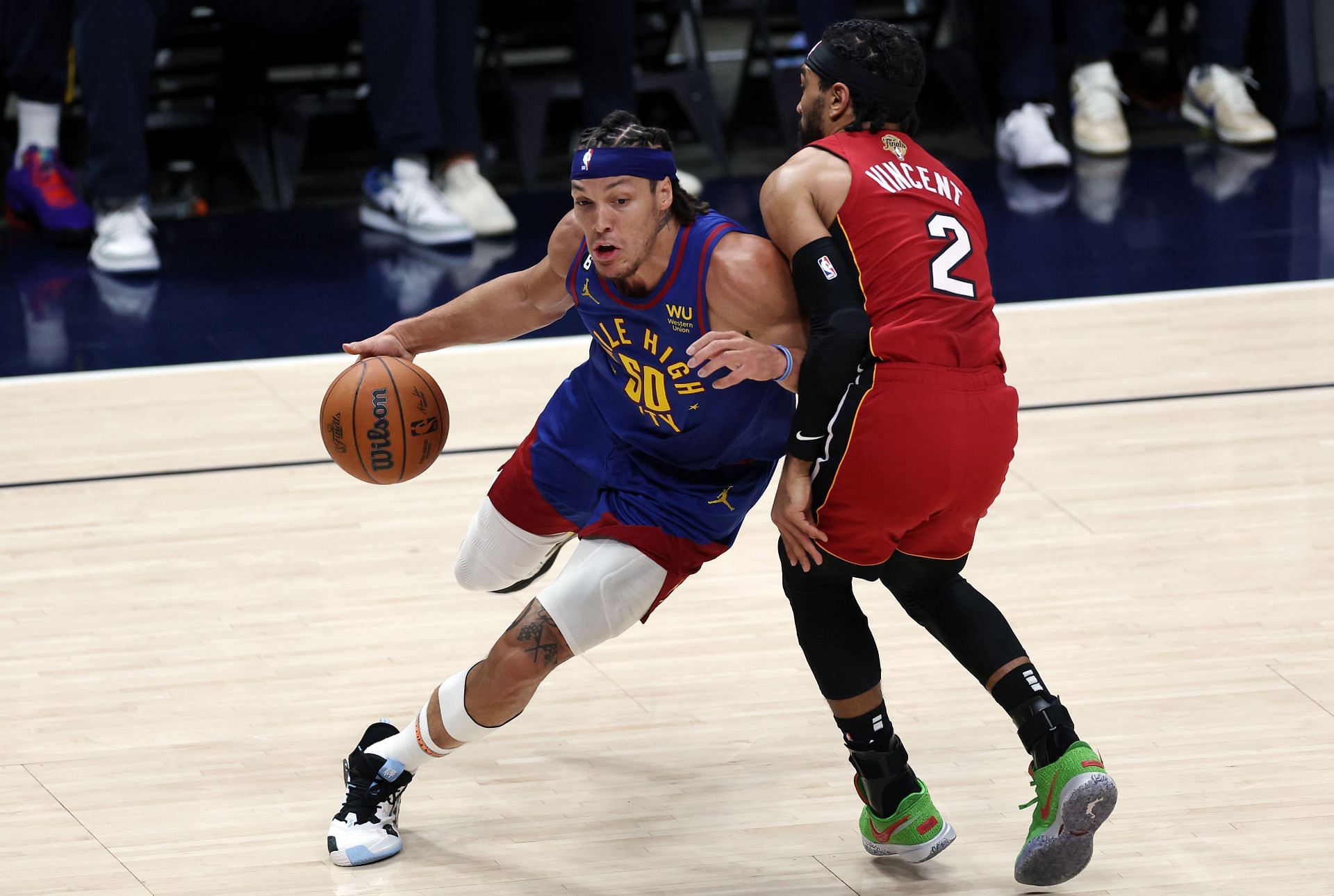 How Aaron Gordon's gym helped him take his game to the next level
Thanks to the construction of his gym, Aaron Gordon has been able to both live, and train in the same space. Thanks to the size of the facility and the court, his teammates have been able to join him for workouts and pickup runs.
According to his sister, Elise, who spoke with Andscape, the space has provided Gordon with a new perspective on his career. Even after wins, Gordon wasn't interested in going out to celebrate, he simply wanted to get back home. She said: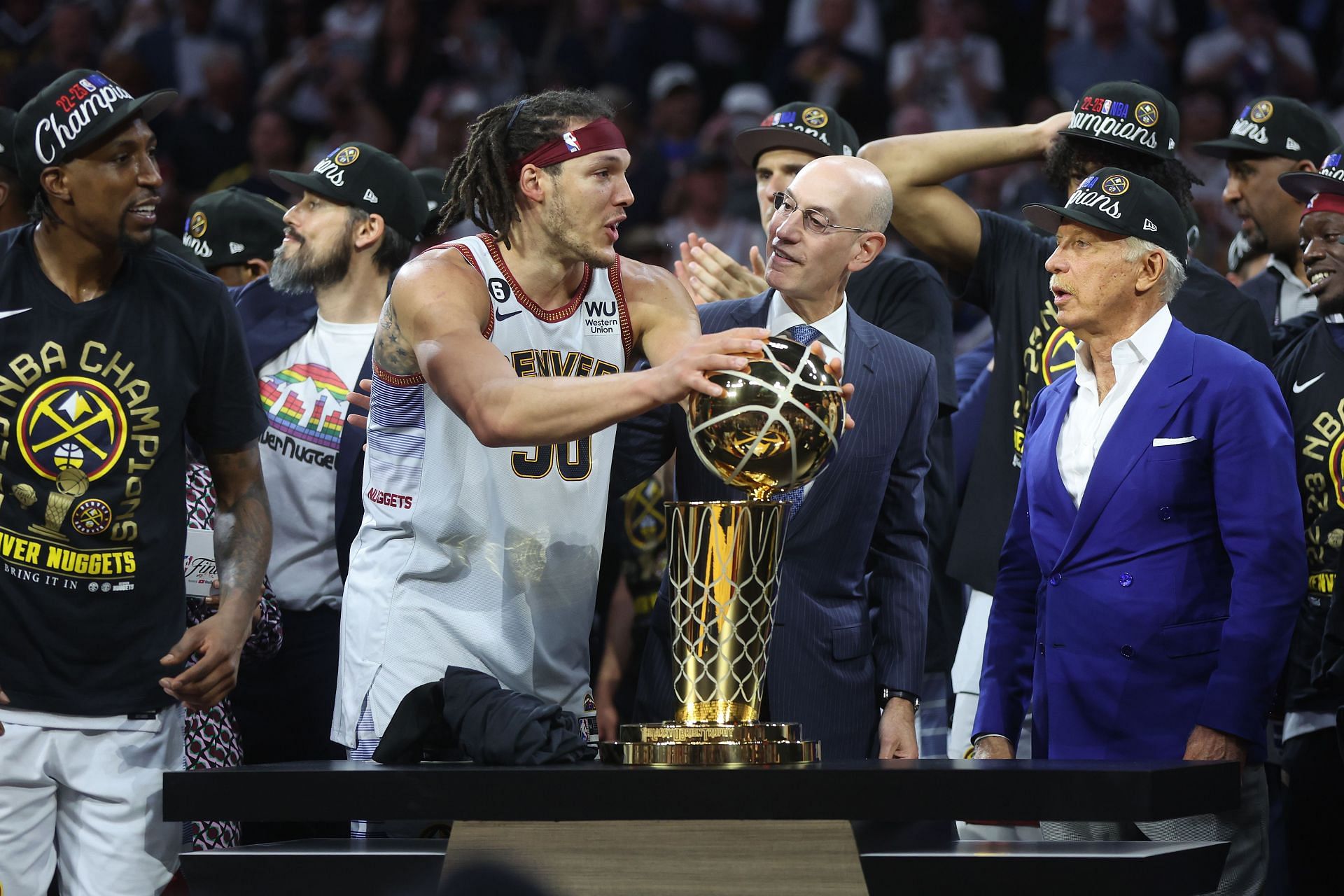 (Suggested Reading: Aaron Gordon heaps praise on Jamal Murray)
"He literally built himself a gym in Denver. He's living in the gym now and he's got his own workout facility. In fact, he was declining to like go out after games and stuff like that because he's locked in. He wanted to take care of his body, his mental, his physical."
Clearly, based on the fact that Gordon was able to take his game to the next level on both ends of the floor, the strategy worked. During the NBA Finals, Gordon was often credited with making big plays late-game on the defensive end of things.
Throughout the postseason, he was tasked with guarding some of the NBA's biggest stars, including LeBron James and Kevin Durant. After the team won the NBA championship, Aaron Gordon took to the streets of Denver, where he celebrated the much-deserved win with fans.