The Godfather
Robert Duvall Served in the US Army Before Becoming An Oscar-Winning Actor
Academy Award-winning actor Robert Duvall has starred in everything from Western movies to The Godfather franchise. He was even the voice behind Apocalypse Now's (1979) most iconic quote: "I love the smell of napalm in the morning."
Duvall is no stranger to military roles, even playing Gen. Dwight D. Eisenhower in the 1979 television miniseries, Ike: The War Years. While his on-screen characters are typically "shooting it out with the Commies from a foxhole over in Frozen Chosin," as he puts it, his real-life US Army service is hardly something to downplay. A descendent of none other than Gen. Robert E. Lee, Duvall has the military in his blood.
Robert Duvall grew up a "Navy brat"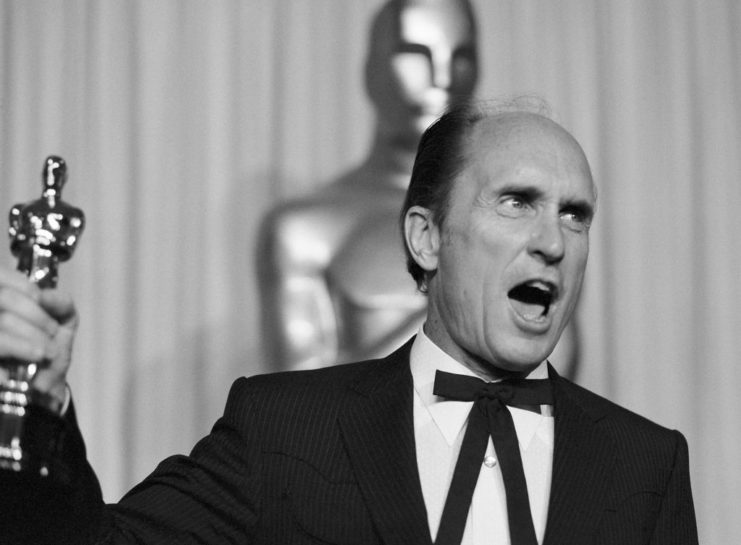 Robert Selden Duvall was born on January 5, 1931 in San Diego, California. Growing up in a military family, his father, William Howard Duvall, was a rear admiral in the US Navy who'd briefly served aboard the USS Macomb (DD-458) during the Second World War. His mother, Mildred, was an amateur actress – it seems like the apple didn't fall too far from either tree.
A self-proclaimed "Navy brat," Duvall spent most of his childhood in Annapolis, Maryland, the site of the US Naval Academy. His father wanted him to attend, but Duvall knew he likely wouldn't succeed as a student. "I was terrible at everything but acting – I could barely get through school" he once said.
A relatively unexciting military career
After studying drama at the Severn School in Maryland and, later, The Principia in Missouri, Robert Duvall graduated from college in 1953. Defying his father's wishes yet again, he chose to enlist in the US Army, instead of the Navy.
By then, the Korean War had come to an end. Duvall actively denies any outlandish stories about his short-lived time in the service, despite multiple sources saying he was a talented soldier. "Hell, I barely qualified with the M-1 rifle in basic training" he once recalled in an interview.
Duvall was station at Camp Gordon, Georgia and earned the rank of private first class. However, with the war over, there wasn't much action for him to experience. After serving his mandatory two years, he was honorably discharged.
Now with the military out of the picture, Duvall set his sights on his true passion: acting.
Robert  Duvall used his GI benefits to pay for acting classes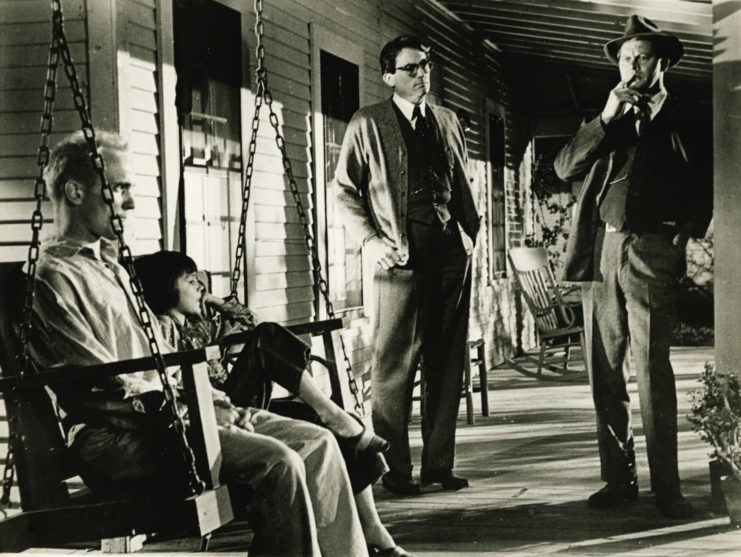 After leaving the Army, Robert Duvall used his GI benefits to fund acting classes in New York. While studying at the Neighborhood Playhouse School of Theatre, he acted alongside other budding Hollywood stars, including Dustin Hoffman, James Caan and Gene Hackman – a fellow veteran.
Finally, after years of work, Duvall landed his first big role, portraying Boo Radley in the 1962 adaptation of Harper Lee's To Kill a Mockingbird, starring none other than Gregory Peck. After appearing in several more films throughout the 1960s, the soon-to-be star's career truly took off.
Robert Duvall's affinity for war films may stem from his upbringing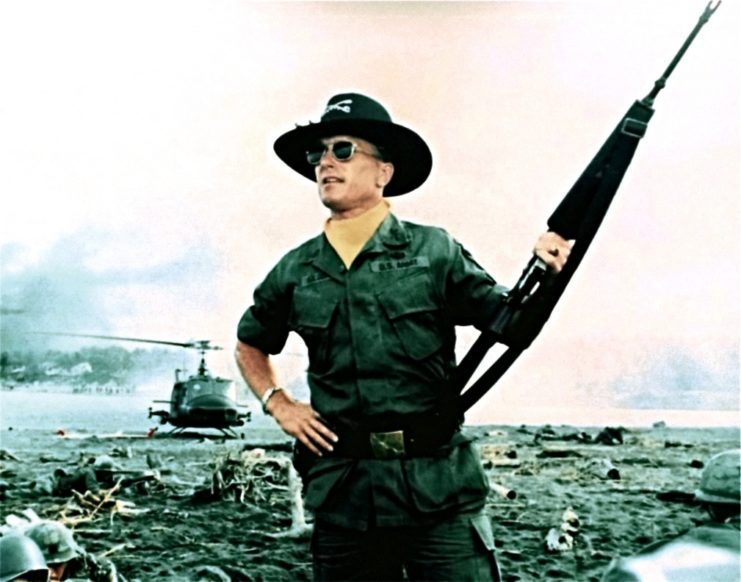 Robert Duvall received glowing reviews for his role as Maj. Frank Burns in the 1970 film M*A*S*H, followed by his portrayal of Tom Hagen in The Godfather (1972) and The Godfather Part II (1974). The former earned him an Academy Award nomination for Best Supporting Actor in 1973. Another Oscar nod, as well as a BAFTA and Golden Globe win, followed for his role as Lt. Col. Bill Kilgore in 1979's Apocalypse Now.
Duvall's relationship with military characters didn't end there. He earned another Oscar nomination for Best Actor for 1979's The Great Santini, playing Lt. Col. Wilbur P. "Bull" Meechum. His success in the role could have to do with its eerie similarities to his own life, playing a demanding Marine father of a competitive and frustrated pilot.
More from us: Before Become an Actor, Adam Driver Served In the US Marine Corps
Duvall eventually won the Oscar for Best Actor for his portrayal of country singer Mac Sledge in the 1983 movie, Tender Mercies. Now in his 90s, he continues to act in minor roles. He's also known to have studied Brazilian jiu-jitsu, and continues to practice martial arts with his wife, Luciana Pedraza.